Guide to Finding Misdemeanor Lawyer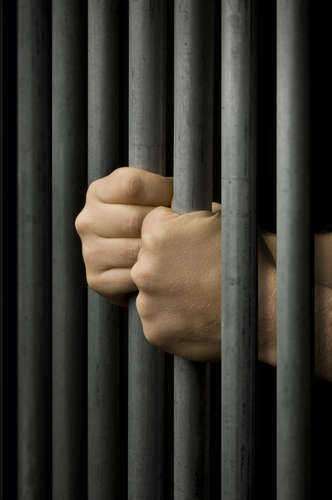 What is a Misdemeanor?
Misdemeanors are criminal violations that result in penalties of incarceration of less than 1 year in prison. Crimes that constitute misdemeanors are considered minor infractions that lack seriousness. They are also classified as misdemeanors based on their affect on other people. Common examples of misdemeanors include: prostitution, petty theft, public intoxication, simple assault, disorderly conduct and drug possession. Under the 6th Amendment right to counsel a defendant is guaranteed the right to counsel, whether for a felony or a misdemeanor. If you cannot afford a misdemeanor lawyer then you will be appointed one by the court.
Why do I need a misdemeanor Lawyer?
Even though a misdemeanor is far less severe than a felony prosecution it is still important to have representation by a misdemeanor lawyer. Violations of the laws of the jurisdiction can result in expensive fines and jail time, a misdemeanor lawyer is in the best position to represent you and, if necessary, negotiate with the prosecutor for a lesser sentence.
Another reason to have a misdemeanor lawyer is because a misdemeanor violation will often require you to alter your work schedule, prepare a case, and be very stressful. When misdemeanor violations occur in jurisdictions away from your home it will often be more difficult for you to travel hundreds of miles to represent yourself then it will be to hire a misdemeanor lawyer in a far off jurisdiction to represent you in your absence.
A third reason to have misdemeanor lawyers representing you is that they are often very familiar with the local court systems, law enforcement and the court staff. Misdemeanor lawyers deal with the local courts on a daily basis and often know the judges and prosecutors on a first name basis, their propensities and personality. A misdemeanor lawyer is better equipped to negotiate with a prosecutor who he or she has dealt with on numerous occasions as opposed to you going into a meeting with a prosecutor who knows nothing about you except for your criminal record. A misdemeanor lawyer will be able to vouch for you and your character much better than if you were to attempt it on your own. A prosecutor is more likely to take the word of a fellow barred attorney then an individual who he or she has never met.
Qualifications & Experience
Misdemeanor lawyers should be, at the very least, barred in the state that you are being prosecuted in. You should seek a misdemeanor lawyer who has extensive experience, not only practicing criminal defense law, but criminal defense law in that jurisdiction. They should be familiar with the local court procedures and be familiar with the judges, prosecutors, and court staff.
Fees & Rates
Because misdemeanors are considered criminal offenses the misdemeanor lawyer will be taking the part of defense counsel. The fees associated with a misdemeanor lawyer usually involve a retainer and an hourly rate. A retainer fee is initial, lump sum fee charged by misdemeanor lawyers for initial representation of a client and is not associated with the success of the case. Misdemeanor lawyers will often just charge a retainer fee for their services. The cost will vary depending on how the misdemeanor lawyer sees your case. You should expect to pay around $1,000 - $2,000 for representation in a misdemeanor case. This will cover the initial pleading, investigation, collection of necessary documents and the ultimate trial.
If, for some reason, your misdemeanor case goes beyond what the misdemeanor lawyer originally thought he may begin charging you on an hourly basis above the initial retainer. Misdemeanor lawyers at this stage will also charge for office functions including the cost of making copies, faxes, taking depositions and the hiring of an investigator.
When you discuss fees with your misdemeanor lawyer be sure to get them in writing. How much will the retainer be? What expenses will I be liable for? How much do you charge for them? and, What will your hourly rates be if it comes to that?
Where do I find Misdemeanor Lawyers?
Misdemeanor lawyers are not difficult to find. Many misdemeanor lawyers maintain websites and advertise through the internet, newspapers and magazines. If you need to find misdemeanor lawyers in your area you can go to the top of the laws.com website and click on "find a lawyer." At that point you will be prompted to input your general legal problem and your location. The site will then give you a list of misdemeanor lawyers in your area that may
be helpful. You can also go through the laws.com referral service. This is done by going to the "find an attorney" tab on the top of the laws.com page and clicking on there you will be prompted to input your name, location, legal issue, description of your legal problem, phone number and e-mail address. Once that is done someone will contact you about your need for a misdemeanor lawyer.
What questions to ask a Misdemeanor lawyer?
When you are searching for a misdemeanor lawyer it is important to interview more than one attorney. When your are facing possible jail time you don't want to settle on the first misdemeanor lawyer you see. You should meet at least 3 misdemeanor lawyers and avoid those that charge a consultation fee for the initial consultation meeting. When you meet with a misdemeanor lawyer who charges a consultation fee can make you feel like you should take the representation because you have already started spending money. You should also be ready to ask a number of specific questions, including:
■
Where did you go to law school?
■
Are you in good standing in this jurisdiction?
■
How familiar are you with the judges and prosecutors in this court?
■
How often do you handle misdemeanor offenses?
■
Will you be handling my case personally?
■
Will I have access to your staff?
■
Have you ever been disciplined by any bar association?
■
What do you see as the possible result in my case?
■
How much do you charge by the hour?
■
Will there be a retainer fee?
■
What are the average costs associated with incidentals?
Comments
comments