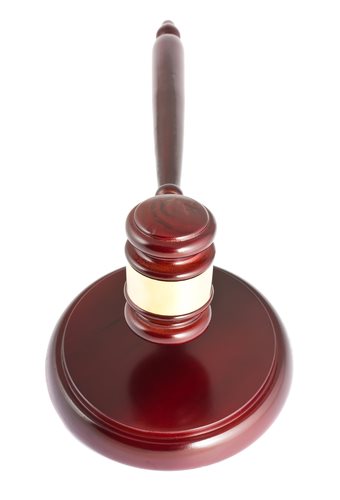 Mississippi, while certainly not the largest state or the state with the most lawyers, has a number of reliable options to find a good Mississippi lawyer. Finding a legal professional vetted by the state bar association and of the highest quality should be a priority for those facing a legal issue in Mississippi. This guide will provide you with everything you need to know about Mississippi lawyers and help you make the best choice in legal representation.
What is the Mississippi Bar Association?
The Mississippi Bar Association is an integrated bar association so all Mississippi lawyers must be members. Integrated bars will unify disciplinary and licensing procedures in the state and unlike voluntary bar associations, will engage in little to no political activity or controversial legislative advocacy. There are over 7,000 Mississippi lawyers in the MBA.
Among the provisions of the integrated bar, the MBA has adopted Rules of Civil Procedure and Rules of Evidence guide and advise Mississippi lawyers on professional conduct and courtroom demeanor. Legislative advocacy positions include higher judicial salaries, the creation of a Court Of Appeals and the creation of an Administrative Office of the Courts.
The integrated bar allows for educational mandates to ensure Mississippi lawyers are up to date with developments in state and federal laws. There are a number of Continuing Legal Education courses for lawyers to become informed on new developments that affect their area of practice as well as the legal profession as a whole. CLE education is mandatory for Mississippi lawyers. Young lawyers benefit from a dedicated program designed to introduce them to the legal profession and reinforce their skills in the courtroom and interacting with clients.
There are additional county bar associations for Mississippi lawyers in each county in Mississippi.
How do I know my Mississippi lawyer is legitimate?
Membership in the MBA is mandatory, so you will need to see proof of membership to ensure your Mississippi lawyer is legitimate and may practice law in the state. Whenever you accept a legal service, ensure that your Mississippi lawyer is legitimate and can prove that they have been admitted to the Bar in Mississippi.
What happens if my Mississippi lawyer makes a mistake?
Malpractice insurance is one way Mississippi lawyers safeguard themselves and their clients from potential mistakes and the financial penalties that might accompany these mistakes. Most lawyer referral services sanctions by state and local bar associations will require participants to have malpractice insurance before being allowed to take referrals. Ask the Mississippi lawyer about malpractice insurance and what is included in the coverage.
Mississippi lawyers will be disciplined by the MBA for a breach of the state ethical code only. Mistakes and other errors will need to be settled in court and will not be punished by the MBA. You will need to submit evidence of unethical behavior and may need to be present at a complaint tribunal if necessary. Once a complaint is filed, it cannot be withdrawn. The Mississippi lawyer will be given an opportunity to respond to the complaint, if necessary.
What do I do if I am charged unfair fees?
You should have had the fee arrangement in writing and you should have had the arrangement explained to you did not fully understand the terms of the arrangement. If you understood the arrangement but were still billed outside the terms of your fee arrangement, then you will need to contact the MBA's Resolution of Fee Committee. This is separate from the complaints body provided b the integrated bar. The committee will interpret the nature of the dispute and provide remedial measures if necessary and if there is indeed excessive fees charged by the lawyer. Misconduct and exploitive billing will be punished if evidence of such actions is uncovered.
Mississippi Tort Reform
Mississippi passed strict tort reform acts that restrict the venues where a personal injury case can be heard, capping non-economic and punitive damages, establishing innocent seller protections in product defect cases and establishing new rules for medical malpractice punishment procedures. The current caps on punitive damages are based on the net worth of the defendant and are as follows:
•
$0-$50 million capped at 2% defendant's net worth
•
$50-$100 million, $2,500,000
•
$100-$500 million, $3,750,000
•
$500-$750 million, $5,000,000
•
$750 million-$1 billion, $15,000,000
•
more than $1 billion, $20,000,000
In any state with new or changing tort reform laws it is important to have a local attorney that is aware of these restrictions. A Mississippi lawyer will be your best bet at achieving a favorable personal injury case in the face of these tort reform laws.
What are the typical rates of a Mississippi lawyer?
A retainer arrangement is an agreement between the attorney and client to set up a billable trust account. Flat fees or hourly fees will be charged to this account as per the existing arrangement between the client and lawyer. This account may be refilled at any time at the discretion of the attorney and the client should be aware of this possibility.
For nearly all forms of litigation, contingency fees will be the preferred arrangement. The percentage of the jury award that will be collected by the Mississippi lawyer will be subject to review by the court. The jury award will be subject to the statutory limits on punitive damages and other laws.
Flat fees are typical of legal services that do not go to court. Unlike personal injury and other litigation, legal service fees are usually advertised, allowing the client to pick the best deal. There must be considerations for the quality of the lawyer and the document produced, of course. Initial consultations will also be flat fee arrangements.
What are questions to ask Mississippi lawyers?
How does my case relate to Mississippi state laws?
Are there local laws that might affect the outcome or proceedings in this case?
What is the statute of limitations for a case such as mine?
What are your fees and do you have alternate payment plans?
Do you have proof of Bar Association membership?
What roles do you play as a member?
Are you a member of any county Bar Associations?
What are my chances of winning a settlement or at trial?