Guide to Finding Modification Lawyer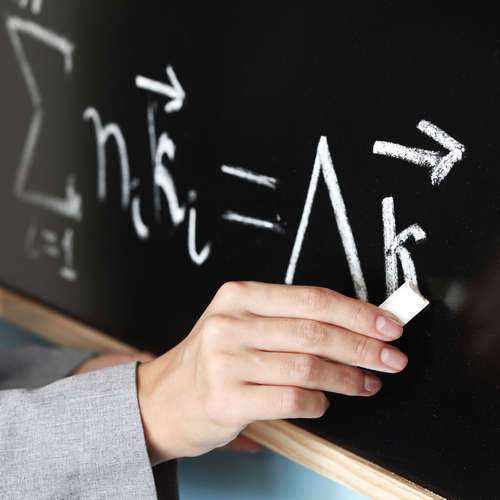 What is a loan Modification?
A loan modification is simply that, an alteration of your mortgage or other type of loan payments with your financial institution to help a borrower maintain financial stability. Due to the economic crisis, especially sub-prime mortgages and predatory lending, the rates of foreclosure on homes throughout the country have hit an all time high. By entering into a loan modification agreement with your financial institution you can save your home through reduced interest rates, increasing the loan payment term and even getting additional financing.
What does a Modification Lawyer do?
A modification lawyer will help you through the process of adjusting your loan with your lending institution. The banking institutions have teams of lawyers who deal with contracts for loans on a daily basis. They are experts in the drafting of these contracts and know the loopholes in the federal regulations. In addition, loan contracts are often lengthy, filled with small print, confusing and often in legalize. This leaves the consumer at a great disadvantage and often has little to no bargaining power when dealing with financial institutions.
When it is something as important as your financial stability and keeping your home it is necessary to retain the services of a modification lawyer. By retaining modification lawyers you will be able to even the playing field in your negotiations with the lending institution and come to an amicable decision that will keep you in your home and the lending institution from foreclosing on your property. Modification lawyers understand the contracts involved in loan modification and often have considerable experience negotiating with your specific lender. Modification lawyers are also knowledgeable of current legislation and consumer protection laws make sure that you are not taken advantage of.
Why do I need a modification Lawyer?
The housing crisis, in a large part, is the result of consumers who entered into the bargaining process with their lending institution without the aid of legal counsel. Many states do not require a lawyer when purchasing a home but it is still a good idea. The sub-prime mortgage crisis occurred, largely in part, because consumers jumped at the idea of a 2% interest rate on their homes but were often unaware that they were entering into an adjustable rate mortgage that would increase their interest payments over time. A modification lawyer will ensure that you do not fall into the same trap when modifying your current loan agreement.
There are many services available that offer loan modification services and advice. Be wary of these loan modification companies. Often times they operate on a national level and even if they do help you modify your mortgage they will often not be able to represent you in the case of foreclosure. By retaining modification lawyers you will ensure that you not only have a modification lawyer diligently representing you at the bargaining table, but will also have representation in subsequent actions resulting from that modification.
Do I need to qualify for a loan modification?
In some instances it is required by law for a lending institution to enter into a modification agreement. In 2009 President Obama signed into law the Financial Stability Act. The Financial Stability Act of 2009 was a piece of legislation that was enacted to combat the growing financial crisis and to help individuals stay afloat during the great recession. A provision in the Financial Stability Act is the Home Affordable Modification Program.
What is HAMP?
The Home Affordable Modification Program requires lending institutions to enter into modification agreements with mortgagees if certain criteria are met. Under the Home Affordable Modification Program, if the mortgagee meets the criteria for "financial hardship" the lending institution must show that they will make more profit by foreclosing on property than if they were to modify the loan. This is not a cut and dry analysis and there are many factors involved.
Modification lawyers are the best equipped to rebut an argument by a lender that they will make more money through foreclosure. A foreclosure proceeding is a lengthy process and with the amount of foreclosures pending in this country at the present moment it could take up to 18 months for a foreclosure to be finalize. A modification lawyer will investigate neighboring property values, the relative data on foreclosure sales in the community, depreciation, property appraisals, current interest rates and the demand for property against the returns the lender would receive under modification with the lendee.
What are the requirements under HAMP?
Not just any homeowner qualifies for mandatory modification under HAMP. In order for a lending institution to be required to modify a loan the lendee must prove a number of things
a.
The mortgage must have been created before Jan 1, 2009
b.
The mortgage must be worth less than $729,750
c.
The home must be the primary residence (domicile)
d.
Mortgage payments must currently be > 31% of the lendee's salary
e.
Lendee must prove that he or she is in financial difficulty
Modification Lawyers can help you prove these requirements. The term "financial difficulty" is an abstract term and a modification lawyer with experience dealing with the HAMP provisions will be able to make the best argument for you being qualified as being in "financial difficulty."
HAMP also requires extensive documentation. If you wish to qualify for HAMP you must file an application to show hardship, draft a convincing "hardship letter" explaining your financial outlook and produce any and all financial documents to prove your hardship. It can be a very complex and confusing situation. A modification lawyer will know what you need, where to find it and, maybe most importantly, how to draft a persuasive "hardship letter."
Qualifications & Experience
When looking for a modification lawyer you want someone with expert knowledge of the lending institutions, laws, and superior negotiating skills. Make sure that your modification lawyer is barred in the state where you sign your loan modification. You will also want modification lawyer who has extensive experience dealing with HAMP, negotiations, and specifically the lending institution that you are currently negotiating with.
Rates & Fees
Modification lawyers usually work on a contingency basis. They may require a certain amount of money up front, as a retainer. This amount is usually no more than $4000 but can be negotiated if it is too high. A modification lawyer will also request a certain percentage of the savings if the loan modification is successful. This is usually 1% - 2% of the savings. So if the modification lawyer was able to get your mortgage reduced by $50,000 you will end up paying him or her somewhere between $500 and $1000
Comments
comments