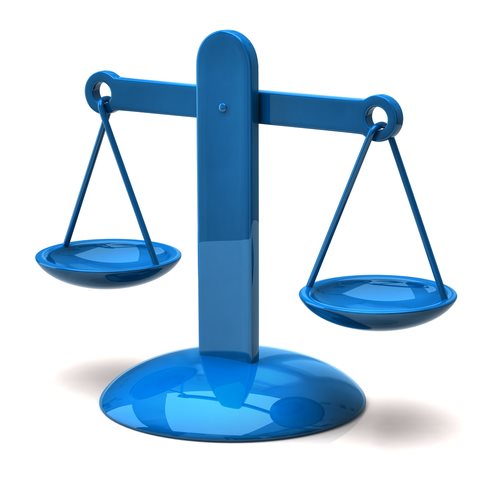 If you are looking for a Montana lawyer, you may use this site to find a reliable attorney that will suit your legal needs. Diligence on your part and knowledge of a typical client-lawyer relationship is important before pursuing any legal action or retaining the services of a lawyer. Montana lawyers serve a valuable role in guiding clients through the legal system and ensuring that legal documents and legal services are accurate, through and easily accessible by clients.
What is the regulatory organization for Montana lawyers?
The State Bar of Montana licenses Montana lawyers to practice law in the state and as an integrated bar, membership is mandatory. Unauthorized practice of law will be investigated by the state bar and this organization issues warnings about unlicensed lawyers. You will not have any recourse if you are defrauded or provided with defective services. You may file complaints about a Montana lawyer or enter fee dispute resolution through the State Bar website as well as find important information and resources that may help you resolve your legal matter without the need to speak with an attorney.
Why do I need a Montana lawyer?
For many, hiring a Montana lawyer may be perceived as a prohibitively expensive service. This is not always the case and the state bar provides a listing of legal help societies that work on the state and local level to provide verified legal advice and pro bono work to indigent clients. No other individual in Montana, except a lawyer licensed and admitted to the bar in Montana, may collect legal fees, help you plan for a case or appear on your behalf in court. With this in mind, you must have the services of a Montana lawyer for most legal services. Even the most basic services, such as document preparation, if done incorrectly, will have a major impact on your legal rights and ability to pursue a legal matter. With any Montana lawyer, you have the protection of the state government against fraud and poor practice of law.
How can I verify my Montana lawyer is legitimate?
The Montana State Bar provides a directory of every lawyer authorized to practice law in the state. You can search this directory on the state bar website, or contact the state bar directly to enquire about the current status of an attorney you may be considering. All illegitimate lawyers engaged in the unauthorized practice of law should be reported to the Montana Office of Consumer Protection.
How do I find a Montana lawyer?
Aside from using this website's Find Attorney's function, located at the top of every page, you may use the free State Bar of Montana Lawyer Referral and Information Service. Although the service is free you will usually be charged a fee by the attorney you are referred to for an initial consultation. There is typically no fee for injury cases and other litigation that would involve a contingency fee arrangement. Keep in mind that you cannot be connected to a low income or pro bono lawyer through this service. You must contact legal aid services if you need this sort of assistant. The LRIS operates from 8am to 3:30pm, Monday to Friday. All lawyers in the program must have liability insurance. Lawyers are referred based on their self-assessment of being able to pursue certain cases in specific areas of the law.
What are the typical rates of a Montana lawyer?
A written record is important when dealing with a billing arrangement. This will be useful to anticipate the costs of your legal action as well as pursue fee dispute resolution if necessary. As always, be sure to communicate with your Montana lawyer effectively to understand the billing arrangement and avoid confusion.
A contingency fee is a percentage of the award that can be claimed by the Montana lawyer as a legal fee. There is no statutory limitation on contingency fees in Montana. The amount collected by the Montana lawyer will be subject to scrutiny by the court, especially in cases with a high payout. Some lawyers will take a lower percentage if the case ends in a settlement. Determine if you and your lawyer will pursue a settlement for a lower contingency fee.
A retainer is advance payment that remains in a trust account that the lawyer bills every time he or she performs a service related to your case. Leftover retainer can be returned to the client, but there is also a chance that the Montana lawyer will exhaust the retainer and require the client to refill the account.
Cases in civil court will be subject to court fees, which are paid by the client regardless of the billing arrangement. The court costs vary by the type of court and the type of legal matter. For instance, there are specific federal fees to file for bankruptcy, which are paid to the federal court.
Are pro bono Montana lawyers available?
If you cannot afford a Montana lawyer, you will still have several reliable options. Some insurance plans will cover the cost of attorneys in accident liability cases. Typical pro bono work will be for family law or divorce issues while most accident and negligence case will rely on a contingency arrangement, unless the indigent person is in need of the entire award, due to substantial damages or economic need. Class action suits for multiple injured parties may reduce the burden of legal fees by spreading it among the clients.
What are questions to ask Montana lawyers?
If there a fee for the initial consultation?
Are there Montana laws that affect the outcome of my case?
What payment options do you offer?
How will you evaluate the claims made by me or by the other party?
Do you perceive a conflict of interest in this case?
How is your standing within the state bar of Montana?
Do you have a disciplinary record against you?