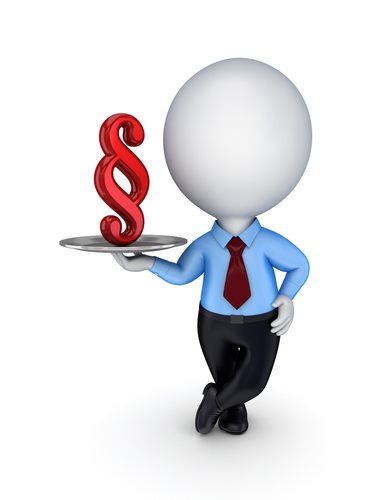 Whether you legal needs involve litigation, divorce or a patent claim, it is not difficult to find a New Hampshire lawyer that can assist you with your legal matter. This website is your best resource for finding a New Hampshire lawyer and proper preparation as well as some prior knowledge about the legal issue you are dealing with will help you maximize you time with your New Hampshire lawyer as you both work towards a favorable outcome.
What is the New Hampshire Bar Association?
The New Hampshire Bar Association is the integrated (and therefore mandatory) bar association for New Hampshire lawyers. In being mandatory membership, the NHBA is able to enforce a code or professional and ethical conduct on members, which improves the quality of legal service available to New Hampshire residents. The quality of legal service is improved through Continuing Legal Education courses and seminars that update New Hampshire lawyers on developments in state and local laws. The NHBA also engages in legislative advocacy on behalf of its members, monitoring legislation of interest to its members. The NHBA offers a number of services for New Hampshire lawyers too, including a lawyer assistance program for lawyers and their families dealing with substance abuse, depression and other issues that will affect their professionalism.
What do I do if I have a dispute with my New Hampshire lawyer?
In keeping with the NHBA initiative to improve the practice of law and the legal profession in the state, those that have issues with their New Hampshire lawyer can submit a complaint about ethical violations to the New Hampshire Supreme Court's Attorney Discipline Office. Typical disputes include not returning phone calls, fee disputes and failing to inform on critical matters related to a case. The New Hampshire Rules of Professional Conduct are also available for public inspection so that clients may determine is a New Hampshire lawyer's actions are appropriate and responsible. There is a distinction between ethical violations and lawyer-client relationship disputes.
How do I find a New Hampshire lawyer?
Aside from using this website's Find Attorney's function, located at the top of every page, you may use the New Hampshire Lawyer Referral Service. You can be referred to an attorney in over 30 categories of law through this service and you will pay a referral fee of $25 referrals on all legal matters except personal injury, worker's compensation and social security disability cases. Since this administrative fee is assessed, you will not be charged for the initial consultation with the New Hampshire lawyer. You cannot be connected to a low income or pro bono lawyer through this service. In addition to being members of the bar, all lawyers in the program must have liability insurance.
Those that cannot afford a New Hampshire lawyer under normal circumstance have the option to use the reduced-fee program offered by the NHBA. This service operates similar to the New Hampshire LRS, but is made up of lawyers that have agreed in advance to accept low income clients. You can receive up three referrals from this service if the referred lawyer does not believe they can take your case. Eligibility is determined by gross household income, minus alimony and child support if applicable. The fee for this service is a reduced $15 and is a one-time charge.
New Hampshire tort reform
All states have passed some laws that limit litigation and attempt to unburden the civil courts system. While the effectiveness of this effort is debatable, New Hampshire does have some laws that will affect your litigation, should you choose to pursue such a legal matter. For example, under state law, you may be penalized by the court for a frivolous lawsuit. Another law dictates that punitive damages may not be awarded under any circumstances. The New Hampshire lawyer will be able to explain to you current tort reform laws and how they will affect you case.
What are the typical rates of a New Hampshire lawyer?
You need to be aware of the fees related to the legal services you are receiving. You should be able to get all fees in writing from a reputable attorney. This was you will have a record if you need to enter fee dispute resolution through the state bar.
A contingency fee is a percentage of the award in litigation that the lawyer is entitled to claim if they win the case. The amount of this fee is limited by law but also reflects the time put into the case and the risk that the lawyer took by pursuing this case. After all, in a contingency arrangement, if the case is lost, most lawyers will not collect a fee. The amount collected by the New Hampshire lawyer will be subject to scrutiny by the court, especially in cases with a high payout.
The retainer arrangement entails having a billable trust account set up for the purposes of the legal matter. in these situations, the client and lawyer agree on the terms of a billing arrangement involving fixed and hourly fees and then agree how and when those fees will be assessed to the retainer account. Any balance remaining in the account is returned to the client.
Most typical arrangements do not include court costs, which are also paid by the client. However, these fees, such as the fees for filing the case, are a fixed amount. The court costs vary by the type of court and the type of legal matter. For instance, there are specific federal fees to file for bankruptcy, which are paid to the federal court.
What are questions to ask New Hampshire lawyers?
How much do I pay for the initial consultation?
Are you in good standing with the NHBA?
Will I need to set up a retainer account?
Am I eligible for deferred billing?
Can you help me evaluate the merits of my case?
Are we limited by comparative negligence and tort reform laws?
What are the court fees associate with this type of case?