Guide to Finding New Jersey Criminal Lawyer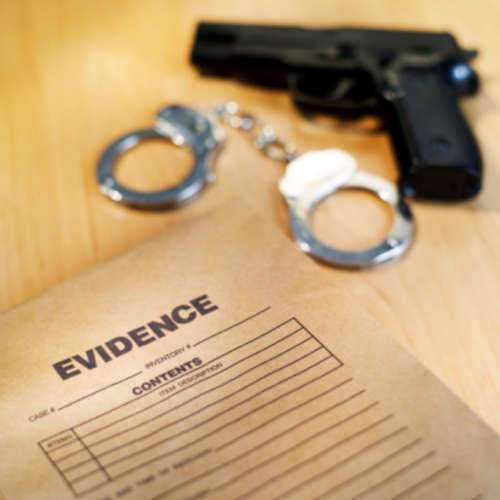 A reliable criminal defense lawyer is your best asset when dealing with a criminal matter. A New Jersey criminal lawyer will be important for a number of reasons, not the least of which is that the lawyer will be familiar with state and local laws regarding felonies and misdemeanors. Consulting with a New Jersey criminal defense lawyer is important to assess your legal options and receive the best possible representation. Without the aid of a New Jersey criminal lawyer, your chances at proving your innocence or receiving a lesser punishment is severely diminished.
How do I know my New Jersey criminal lawyer is legitimate?
Membership in the New Jersey State Bar Association is not mandatory but with over 17,500 members, finding a reliable lawyer that abides by the rules of professionalism and ethics regulations should not be difficult. This is not to say that non-members are illegitimate lawyers, but you will have some peace of mind that the lawyer you are working with is regulated and watched by a governing body. Find a New Jersey criminal lawyer that is a member of the State Bar Association, if possible. There are also county-based bar associations, for a more focused search for a reliable New Jersey criminal lawyer. The New Jersey State Bar Association maintains a lawyer referral service for the public, as well as recognizing lawyers that work for the public interest through pro bono awards.
Lastly, there is the Association of Criminal Defense Lawyers of New Jersey, which is a voluntary organization of criminal defense lawyers that work on similar issues and advocate for the rights of the accused in New Jersey. The ACDNJ will be able to arrange bail bond services and counseling for those arrested and accused of a crime. A lawyer that is a member of the ACDNJ should be at the top of your priorities when dealing with a criminal defense in New Jersey.
Finding a New Jersey criminal lawyer
If you are able to consult and choose legal representation before a trial, you should prepare yourself for a consultation. Firstly, seek a criminal defense lawyer that specializes in the relevant area of criminal law. For example, if you have been accused of a white collar crime, a New Jersey white collar criminal defense lawyer will have the specialized experience to deal with this sort of case. There will be lawyers that specialize in federal crimes, such as tax evasion in addition to criminal defense lawyers that are more accustomed to working with local and statewide misdemeanors and felonies. Chose a New Jersey criminal lawyer will the set of skill and experience that best matches your situation.
How do I prepare for my consultation?
You must provide a clear and honest account of the situation and the nature of the charges against you. Without this information, which must be presented truthfully to the New Jersey criminal lawyer, the lawyer will be unable to mount an adequate defense and will surely be unprepared for your trial. Concealing information from your own legal representation is a poor strategy and will cause significant harm to your case. You must prepare yourself mentally for the consultation and be prepared for the criminal defense lawyer to speak frankly on your case and the potential for you to face punishments of liability for criminal actions.
You must always be suspicious of a lawyer that makes claims that are too good to be true or seem unrealistic. The best New Jersey criminal defense lawyer is an objective observer and will give you an impartial evaluation of your case.
What will I pay for the services of a New Jersey criminal lawyer?
Factors affecting your case usually include the length of the trial and severity of the charges against you. Disputed cases are long and as such, will be more expensive. Some lawyers will also mandate a retainer account in addition to another fee arrangement, such as hourly billing. Ensure you receive all fees in writing to avoid potential overbilling or deceptive fees on the part of the lawyer.
A retainer is a fee that remains in a trust account. This may become an expensive arrangement as every time the lawyer performs a service related to your case, he charges this account. Leftover retainer can be returned to the client, but there is also a chance that the attorney will exhaust the retainer and require the client to refill the account. The retainer does not include court costs, which are also paid by the client. However, these fees, such as the fees for filing the case, are fixed.
Take advantage of free consultations when they are available to discuss potential fees and payment arrangements with New Jersey criminal lawyers. The above fees do not consider court costs, which are also paid by the client. You may be able to arrange low cost and extended payment for legal services at the discretion of the attorney or law firm.
Free and pro bono services are also available, but these will be limited both in scope and availability. Common pro bono services will deal with such issues as defending juvenile offenders or indigent persons that would have to rely on a public defender to take their case. There will also be criminal defense clinics where you can receive free legal advice, but not legal representation. You will generally have to take the services of a public defender if you cannot afford a lawyer, but you may be able to receive quality representation from a pro bono New Jersey criminal lawyer if your case is compelling enough and you meet the set eligibility requirements.
What are questions to ask New Jersey criminal support lawyers?
How does my case relate to New Jersey state and local laws?
What are your fees and do you have alternate payment plans?
If I am a juvenile defendant, what are the chances I will be tried as an adult?
Should I take a plea bargain arrangement to lessen the charges against me?
Comments
comments