Guide to Finding New Jersey DWI Lawyer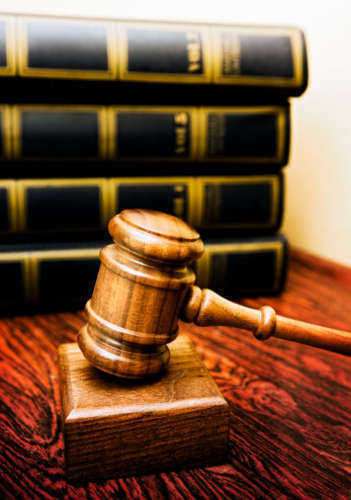 How do I find a New Jersey DWI Lawyer?
In the past several years, there has been a move towards stepping up enforcement and increasing the penalties for driving while intoxicated in the state of New Jersey. Within the past few years, New Jersey has lowered the legal limit from a Blood Alcohol Content level of .10 to .08 and increased the penalties. Contact a New Jersey DWI lawyer immediately if you are facing the following circumstances:
- If you are arrested while driving a motor vehicle with a BAC of .08 or higher.
- If you are arrested while driving a motor vehicle while under the influence of a narcotic, hallucinogen, or other habit forming drug.
- If someone has been charged with a DWI while operating a vehicle owned by you.
Due to the higher penalties and stronger enforcement, it is more important than ever that you contact a New Jersey DWI lawyer to protect your rights.
What to tell your attorney
Your DWI lawyer will need to be told everything possible surrounding your DWI and subsequent arrest. You will need to provide him or her with as specific details as you can, especially about your behavior, the police actions before, during, and after your arrest, and any other determining factors. While a DWI arrest may be embarrassing, do not hold back any information from your lawyer, even if you fear it may hurt your case. Your New Jersey DWI lawyer will be held to the rules of confidentiality and will not be allowed to disclose anything you say without your permission.
Where to look for an attorney
New Jersey DWI lawyers and firms usually advertise their practice in the region where they practice. While these advertisements may provide you with the names and locations of DWI lawyers, they should not be relied on when selecting a lawyer. You should always verify any promises or claims an advertisement makes with an unbiased source. Check with the New Jersey Bar Association for listings of lawyers, some general background information, and for help in your search for additional information.
The internet can provide a wealth of information, however it can often be difficult to sort through the helpful information and the bad information. This website can help you in your search. Use the search function at the top of the page to find and compare DWI lawyers in your area. You can also ask questions to legal professionals to get any answers that you need during your search.
Do I need a specialist?
The criminal procedures and rules that apply to DWI laws in New Jersey are highly technical and require a specialist to really ensure that your case is properly represented. New Jersey DWI lawyers will need to know the specific rules and procedures but also will know the court professionals and other lawyers who are involved in your case. These connections and networks can greatly help your case, as the lawyer will know what strategy will be best for you.
Preparing for an appointment
Prepare for your meeting with the New Jersey DWI lawyer by gathering any documents or papers that involve your case. These may include police reports, arresting documents, court papers, or a number of other documents. You may or may not have these documents so do not be concerned if you never received them. All of these documents will be accessible by your lawyer. Besides paper documents, it is just as important that your lawyer know the specific details of your case. Be prepared to discuss specific dates, times, names, and places that relate to your DWI arrest. All of this information is vital for your lawyer to evaluate your case and determine how to represent you.
The preparation of questions before meeting with a New Jersey DWI lawyer can be especially helpful for you. There are probably many things you want to know, so write down any questions so that you can remember to ask them during your meetings.
Evaluating Experience & Education
Every New Jersey lawyer must graduate from an accredited United States law school, meet character and fitness requirements, and pass the New Jersey State Bar Examination. You should make sure any potential lawyer has met these minimal requirements; however it is just as important that your lawyer have specialized experience in other DWI cases. Always verify the credentials and experience levels of a lawyer before hiring them.
Advertisements should never be the sole source of information you use before selecting your New Jersey DWI lawyer. Use outside sources, especially past clients if available or other lawyers who have worked with the lawyer.
Personality & Values
Good New Jersey DWI lawyers will know how to come up with a strategy to get you the best results possible for your case. While it is not always possible to have all charges thrown out, your lawyer should attempt to get charges reduced and penalties minimized by putting forth evidence of past good behavior, problems with the prosecution's case, or other facts that help your case. Your lawyer should have strong negotiation skills and know who to contact and how to approach them. Your lawyer should provide you with constant updates and ask you to make important decisions involving your case.
Be cautious if you see red flags of unethical behavior, unreasonable fees, or any type of inappropriately acts by your lawyer while representing or meeting with you. While most New Jersey DWI lawyer are trustworthy and hard working professionals, you must always be aware of lawyer who may not have your best interests in mind. If you believe your lawyer has acted inappropriately for any reason, contact the New Jersey State Bar Association to consult and protect your rights.
Rates, Fees & Retainers
Most New Jersey DWI lawyers will charge either a single flat fee for their representation or require a retainer and charge hourly rates for their services. Always check with a lawyer about their fees and what types of expenses you should expect to pay during the entire process.
For less serious DWI offenses, a lawyer will typically charge a flat fee, in which you will pay an agreed upon one time payment and the lawyer will complete representation for the entire case. These rates in New Jersey can vary anywhere between $500 to $5,000, depending on the amount of work needed to be done and the experience level of the lawyer.
For more serious DWI offenses, a lawyer will usually require an up front retainer, which is non-refundable, that will be deducted on an hourly basis and used for any necessary defense expenses. These lawyers will typically be much more expensive as the fees and expenses can be very high.
Interviewing your attorney
When you meet with your New Jersey DWI lawyer, ask the following:
What fees and expenses should I expect to pay for your services?
What services will you provide?
Do you think my case is strong and what kind of consequences may I be facing?
How can I contact you and when are you available to consult with me?
When will you contact me for updates in my case?
Comments
comments