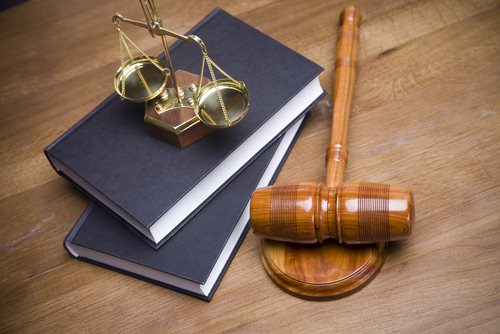 New Jersey is a small state but is not without thousands of lawyers that can assist you if you have a legal matter. Every state has different laws that affect the filing of civil cases and litigation and the services of a New Jersey lawyer is critical to ensuring an outcome in your favor. This guide will help you vet you New Jersey lawyer and anticipate potential issues you may face when seeking legal counsel or pursuing a legal matter.
How do I know my New Jersey injury lawyer is legitimate?
Membership in the New Jersey State Bar Association is not mandatory but with over 17,500 members, finding a reliable lawyer that abides by the rules of professionalism and ethics regulations should not be difficult. There are local county bar associations with smaller memberships but significant oversight over its members and can connect you to a local lawyer near you that can handle your case. Find a New Jersey lawyer that is a member of the State Bar Association, or at least a local bar association if possible. The New Jersey State Bar Association maintains a lawyer referral service for the public, as well as awarding pro bono awards for lawyers that work for the public interest.
Finding a New Jersey lawyer
You may use this website to find an attorney. To do so, use the search box on top of all pages. You may also compare attorneys and ask free questions by clicking Find Attorneys on top of the page.
The New Jersey State Bar Association maintains a lawyer referral service for the public that will connect clients to a New Jersey lawyer for a low fee. All New Jersey lawyers that participate in this service must carry malpractice insurance in addition to be authorized to practice law in the state. Even if you are charged a fee, since this service is sanctioned by the state bar, you will have the security of knowing that your attorney has been properly vetted. Some attorneys may volunteer their time at free legal clinics and you will be able about paid services during that time.
What are limitations in New Jersey litigation and the practice of law?
The statute of limitations for most litigation cases is two years after the injury is discovered. New Jersey caps the punitive damages in medical malpractice cases at five times the compensatory damages or at $350,000 depending on which number is greater. The plaintiff will need to show "clear and convincing evidence" in order to collect punitive damages from the defendant. Other limitations that New Jersey law places on litigation include punishing parties for filing frivolous lawsuits, at the discretion of the court.
Comparative negligence law in New Jersey
If there is any negligence on the part of the injured person, the award received can be reduced by a percentage of that person's negligence in causing the injury. This is called comparative negligence and under state law, a liable party can be less liable for injuries due to the actions of the injured person. There may also be multiple parties that share the liability. As long as the liability of the injured person does not exceed that of the other parties, the injured person or relatives of the injured person are entitled to collect damages. The New Jersey lawyer will be able to explain how state law may modify your case differently than another state.
What are the typical rates of a New Jersey lawyer?
A contingency fee is a percentage of a jury award in litigation that an accident, negligence or malpractice lawyer is entitled to claim if they win the case. You should check with your attorney if this fee is lower in a negotiated settlement. The amount collected by the New Jersey lawyer will be subject to scrutiny by the court, especially in cases with a high payout.
New Jersey does limit contingency fees in the following manner:
—
not to exceeding 1/3 of first $500,000
—
There is a cap of 25% for a minor or incompetent plaintiff
These limits prevent overbilling and will usually work in your favor when retaining a lawyer. The courts may adjust contingency fee arrangements as they see fit.
The plaintiff may have to present an expert witness that can testify and prove that the defendant deviated from the standard of care expected by a reasonable person. This is common in cases of medical malpractice and the expert witness will be able to assess the plaintiff's claims against similar claims of negligence.
Retainer billing arrangements are typical of non-litigation legal matters. Here the client will be billed for both time and legal services rendered. Retainer payments are entered into a trust account and the balance of this trust account will be returned to the client after the legal matter is resolved. The New Jersey lawyer may also request to have the account refilled. You will usually not need this arrangement when pursuing a personal injury claim and this arrangement can become expensive for lengthy trials that are not settled early. Retainer accounts are typically used in defense, divorce, commercial law and criminal cases.
Take advantage of free consultations when they are available to discuss potential fees and payment arrangements with New Jersey lawyers. You may be able to arrange low cost and extended payment for legal services at the discretion of the attorney or law firm.
What are questions to ask New Jersey lawyers?
Do state laws limit or modify the case I am making for will make?
How will I be billed and can I defer payments?
Are you in good standing with the NJSBA?
Do you provide a written fee arrangement?
Do you assess fees for communication with this law firm?
Do you see any potential flaws in my injury compensation claim?
Will my negligent actions affect my award in this case?