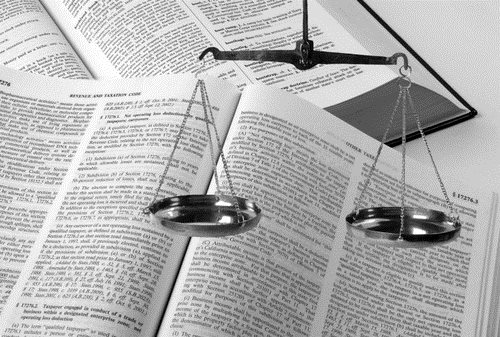 What are New Mexico Lawyers?
A New Mexico lawyer is a professional litigant, who is licensed to represent clients New Mexico. Because of the broadness associated, New Mexico lawyers may practice any field of law to facilitate the search for legal remedies.
New Mexico lawyers display an explicit knowledge rooted in the state's unique statutes. This knowledge ensures the delivery of comprehensive representation to individuals facing a legal dilemma in New.
New Mexico lawyers may preside over any legal matter, so long as the situation is governed by state law. Therefore, a New Mexico lawyer may facilitate the formation of contracts, purchase agreements, and an all other legal predicaments, as long as they are attached to state law.
To practice law in the state, an individual must attain a degree from an accredited law school. Following graduation, the prospect must then satisfy the state's BAR examination to be ruled eligible to practice law in the state.
Do I need a New Mexico Lawyer?
Because of their comprehensive knowledge of state law, New Mexico lawyers must be hired if your legal predicament took place or deals with New Mexico law concerning the state's laws or statutes. Because of this mandate, the location of your legal matter, the severity of the situation and the attached statutes are fundamental variables when assessing your need for legal representation.
Will I need a Specialist?
All New Mexico Lawyers—given their experience and educational background—utilize a precise skill-set within a particular field of law. Because of this specialization, you must isolate the laws that surround your legal problem. Is your case a medical malpractice filing, personal injury matter, criminal situation etc.? Once you pinpoint the laws surrounding your situation, you must hire a specialist who is experienced in the particular field. Hiring a New Mexico specialist streamlines your search for a legal solution. Once you determine the type of New Mexico lawyer you need, you must employ effective search techniques to hire the specialist.
Searching for New Mexico Lawyers:
When searching for New Mexico lawyers, you must exhaust all available resources, including the Internet (search engines, peer review services, articles written by the legal professional, case reviews etc.) the New Mexico bar association and referrals offered by family and friends.
When searching for New Mexico lawyers you should do the following:
1.
Conduct Internet Searches (using popular Internet search engines) for New Mexico lawyers in your area. The results should offer you a handful of New Mexico lawyers.
2.
After compiling a list of New Mexico lawyers, you must conduct research on each prospect. Client testimonials, Internet forums, articles written by the legal professionals and the New Mexico Bar Association will provide niceties to help you assess the individual's reputability and experience. To access this information, search the legal professional's name or law firm and "reviews" or "testimonials" in search engines and visit the New Mexico Bar Association website. Also, you should visit each New Mexico lawyer's website to view their biographical information. These profiles will elucidate on the prospective New Mexico lawyer's education, achievements, experience and case histories.
3.
After evaluating the above information you can eliminate New Mexico lawyers from contention. Common variables for exclusion may include: lack of experience, the cost of the New Mexico lawyer and poor client reviews.
4.
Contact—via e-mail or phone—each remaining New Mexico lawyer. During this correspondence you must inquire about the New Mexico lawyer's experience and the expected course of litigation. Following the initial correspondence you should make a 2nd cut—eliminate those individuals who you do not feel confident in or comfortable with.
5.
Contact the remaining prospects to schedule consultations. These preliminary meetings may entail a cost depending on your case and the attached area of law.
Evaluating Personality and Education:
After gathering a list of all New Mexico lawyer's in your area, you should contact each specialist schedule consultations. The availability and cost of a consultation is dependent on your case and the New Mexico lawyer you are contacting; typically civil lawyers will not charge for these preliminary meetings, whereas, criminal lawyers will invariably charge a fee.
Consultations offer you a glimpse of how the New Mexico lawyer will construct a defense or claim. These preliminary meetings illuminate the professional's legal strategy. During your consultations you must observe the following features and characteristics of your prospective New Mexico lawyer:
1.
Does the New Mexico lawyer listen well? Does the legal professional express concern over your situation?
2.
Does the New Mexico lawyer instill confidence that your case will be handled in a cost-effective manner?
3.
Does the New Mexico lawyer elucidate the specifics and laws of your situation in a lucid manner?
4.
Does the professional's staff work in a professional manner?
5.
Do you feel comfortable with the individual? Can you express your thoughts and concerns without feeling pressured or judged?
Although these evaluations are significant when assessing a prospective New Mexico lawyer, you must also evaluate the professional's experience. A New Mexico lawyer's experience symbolizes a number of characteristics; including their reputability, knowledge efficiency and cost are all illuminated by evaluating experience.
New Mexico Lawyers: Fees
Before hiring a New Mexico lawyer, you must ask the prospective representation to go over—in detail—his/her payment schedule. Frequently, New Mexico lawyers require one of the following payment methods: Hourly (the New Mexico lawyer charges per hour for services rendered); contingency (the New Mexico lawyer charges a percentage of the settlement only if one is secured); retainer agreements (a lump sum is compulsory before litigation and full freight is required after a remedy is attained).