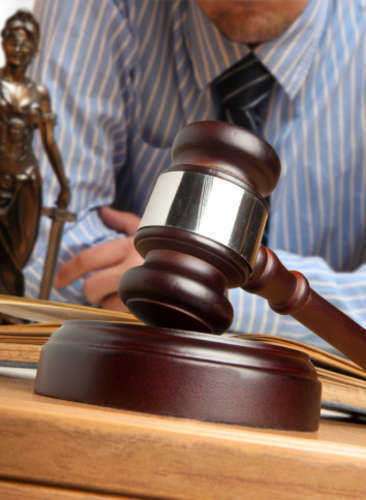 Many will question the need for a local lawyer when dealing with an unfamiliar jurisdiction. The truth is that when dealing with a legal matter in North Carolina, one is best served by a North Carolina lawyer that is registered and authorized to practice law in North Carolina. This lawyer will be able to provide you with the best service and will be familiar with the local laws and jurisdictional differences. Even if your out of state lawyer is authorized to practice law in this state, that lawyer may not be up to date on the most recent changes to the law.
How do laws vary from state to state?
For an examination on jurisdictional differences, we will examine North Carolina gun laws. For an individual acquiring a handgun, a trip to the county sheriff's office is in order to receive a pistol purchase permit. The sheriff has a high degree of autonomy in determining who receives a permit in North Carolina and sometimes the individual's moral character can be a factor. Gun laws vary by North Carolina County but all in North Carolina must pass an education course with fire range certification. Carry permits issued by North Carolina enjoy very broad acceptance in other states. Open carry is allowed, but the courts have made distinctions that restrict the carry of a gun as a "manly appendage" or for "wicked purpose" as guns are considered an "unusual weapon." Remember that in addition to the local, subjective laws, legal precedent from the State Supreme Court will also be a factor in the case, which is where a North Carolina lawyer will be useful.
What are organizations of North Carolina lawyers?
The North Carolina Bar Association is voluntary but boasts a membership of 17,000 lawyers, over 70% of lawyers in North Carolina. Like many other voluntary Bar Associations, the NCBA has a lawyer referral service. Lawyers that participate in the referral service are allowed to charge up to $50 for a half hour consultation. You will not be able to find a pro bono lawyer through this service. Lawyers pay $150 to be part of the referral service and they may select a number of aspects of the law that they practice in to reach the broadest possible base of clients. The NCBA also provides pro bono services and pro bono legal education clinics. Also as a public service, the NCBA creates pamphlets titled "This Is the Law" and deals with several aspects of the law that the public usually has questions about.
Members of the NCBA enjoy a number of benefits including discount and the use of Casemaker, an online legal research tool that is cheaper than other online research tools. There are also professional tools available to help new lawyers set up law offices and a special health insurance plan for lawyers. Membership fees are cheaper for individuals that have joined the Bar within the past five years with the maximum fee for regular membership occurring beyond that point.
How do I know my North Carolina lawyer is legitimate?
The North Carolina State Bar maintains a comprehensive directory of lawyers in North Carolina at ncbar.gov. When searching the directory you will be able to see the lawyer's disciplinary record and current status. Inactive lawyers may not practice law in North Carolina. If you cannot find a lawyer record in the directory, then you should be suspicious of your North Carolina. You will need to ask for proof of registration under the NC Bar and proof of active status to practice law in North Carolina.
What are the typical rates of a North Carolina lawyer?
The type and nature of legal fees for North Carolina lawyers will vary from case to case. Flat fees are typical for performing a legal service that does not go to trial, such as bankruptcy filings and assessing legally binding documents. Flat fees may be combined with hourly fees for the use of the lawyer's time and ancillary fees for the use of the lawyer's staff, such as paralegals.
Contingency fees are typical of accident, negligence and malpractice cases. In this arrangement, the lawyer does not collect a fee unless there is a settlement or jury award. The lawyer's cut can be either a lump sum or a percentage. Percentage contingency fees are the most common and give the lawyer the best incentive to win the best possible settlement. Be aware of other costs associated with these cases, such as legal document preparation fees.
A retainer is a fee that remains in a trust account. Every time the lawyer performs a service related to your case, he charges this account. A North Carolina lawyer may ask you to set aside a retainer fee. Leftover retainer can be returned to the client, but there is also a chance that the attorney will exhaust the retainer and require the client to refill the account. The retainer does not include court costs, which are also paid by the client. However, these fees, such as the fees for filing the case, are fixed.
Rice Family Law, a firm that provides an online North Carolina lawyer service, provide these estimates for a sample of what a client can expect to pay when seeking a specific legal service through the virtual law office.
Sample fees:
–
Durable Power of Attorney $150
–
Health Care Power of Attorney $100–$150
–
Living Will (also known as a Declaration of a Desire for a Natural Death) $100–$150
–
Last Will & Testament $500 (depending on complexity)
–
Separation Contract $350–$500
–
Separation Agreement & Property Settlement (SAPS) $2,500–$3,000 (depending on complexity)
–
Prenuptial Agreement $2,500–$3,000 (depending on complexity)
For more complicated legal matters, speaking with a lawyer is necessary to get a better quote as well as a case evaluation. Take advantage of free consultations when they are available to discuss potential fees and payment arrangements with North Carolina lawyers.
What are questions to ask North Carolina lawyers?
How does my case relate to North Carolina state and local laws?
What are your fees and do you have alternate payment plans?
Are you a member, in good standing, of the North Carolina Bar Association?
What roles do you play as a member?
Can I please have all fees in writing?
What are my chances of winning a settlement or at trial?
Can you refer me to another lawyer if you are unable to take my case?
North Carolina Lawyers Weekly is a publication for North Carolina lawyers that inform them on state and federal court opinions and rulings in North Carolina. The North Carolina Lawyers Weekly also publishes information from the State Bar Association, including notices of suspensions and reinstatements. In addition to news, the North Carolina Lawyers Weekly maintains a legal blog, classifieds and other resources for North Carolina lawyers. One may receive print and digital copies of the North Carolina Lawyers Weekly through subscription, where at its maximum level guarantees a 1 year subscription, with 52 print issues, unlimited website access and email alerts on legal developments for $349 dollars. Those seeking a job will find the North Carolina Lawyers Weekly jobs section useful. The North Carolina Lawyers Weekly jobs section is the best location for associates and legal administrative staff to find law offices and other organizations that has a need for their skills. In addition to the North Carolina Lawyers Weekly jobs section are the classifieds, which offer ADR services, experts, lawyer to lawyer referrals and legal products & services. Those looking for North Carolina Lawyers Weekly jobs need not subscribe to the North Carolina Lawyers Weekly and can use the job search tools free of charge. The job search may be user-limited by category or search term. Additionally, all positions available on the North Carolina Lawyers Weekly jobs section can be viewed, for the broadest possible results. The NC lawyers weekly is published every Monday and digital versions of these issues can be accessed immediately.
There are a number of ways to get a North Carolina lawyer referral. The North Carolina bar association lawyer referral connects you to lawyers that have paid to use their service. The North Carolina Bar Association lawyer referral will put you in contact with a local North Carolina lawyer that will charge you no more than $50 for a no obligation half hour consultation. Keep in mind that lawyers in the North Carolina Bar Association lawyer referral system have paid to be listed and these are sometimes but not always the best possible lawyers for your needs. There are several other North Carolina lawyer referral services, each with their own fees, listings and client arrangements, as well as listing criteria. These North Carolina lawyer referral services can include professional organizations of lawyers, pro bono community organizations or legal aid clinics. All North Carolina lawyers will be subject to the Bar Association rules and requirements, ensuring that most North Carolina lawyers are quality professionals and a North Carolina lawyer referral is usually a reliable one. When seeking a North Carolina lawyer referral, you may ask others that have had similar legal situations to your own for their opinion on their lawyers. You may also ask other lawyers who cannot handle your case for a North Carolina lawyer referral to another attorney that can handle your case. In this situation, the lawyers may agree to a North Carolina lawyer referral fee, at no additional cost to the client.
There are many ways by which an individual may find lawyers in North Carolina. You may use this website's search function to find a lawyer in North Carolina. You may also use the NCBA lawyer referral service that represents roughly 6% of the lawyers in NC. These arrangements will cost you no more than $50 for an initial consultation and case evaluation. If you choose not to use a lawyer referral service, you may search for lawyers yourself and verify their credentials through the North Carolina State Bar directory which will have a record of active and inactive lawyers as well as disciplinary actions taken against them.
Lawyers in North Carolina follow similar payment and fee arrangements to other lawyers around the country. It is up to the client to do adequate research on lawyers in North Carolina. Some may charge exorbitant, but perfectly legal fees so do take advantage of free consultation, if possible, with a lawyer. These exorbitant fees charges by lawyers NC may include fees for phone and email correspondence and billing you for the use of legal support staff without prior notice. These services are usually implied in the lawyer-client agreement, but are not any less surprising to the client when they find out what they have been paying for. You must get all fees in writing to ensure you are not blind sighted by surprise fees while the case proceeds. North Carolina legal associations offer fee dispute services for clients that feel their lawyer has charged them exorbitantly or outside of prearranged fee arrangements. Do not hesitate to use this service if this is the case.
When choosing a lawyer in North Carolina, be sure to check their credentials properly. Bar association membership, even if voluntary, is important and the number of years serving on the bar is a good measure of the quality of lawyer you will get. Ensure that the lawyer is willing to maintain communication with you, is objective and above all, professional. Following these steps will ensure that your experience with your lawyer is positive and that you receive the desired redress through settlement or in a court of law.