Guide to Finding Online Lawyer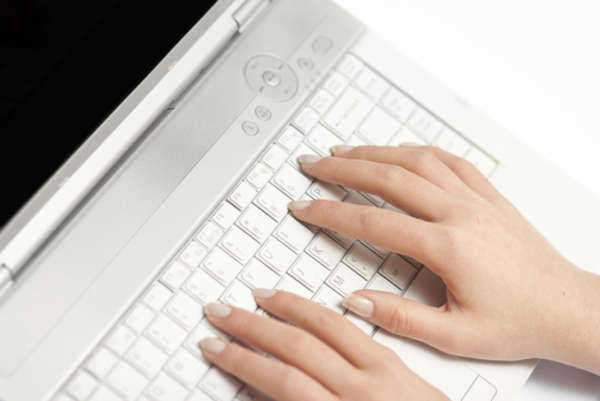 What is an Online Lawyer?
An online lawyer is an attorney who advertises his or her services over the internet. When you have legal trouble or seek advise about a specific area of law it is beneficial to consult an online lawyer about your needs. Contacting an online lawyer is not only useful when you are seeking representation for a legal matter but also to get advise about certain actions that you may or may not feel are legal. Online lawyers are best used as a pre-emptive measure to avoid litigation.
Online lawyers come in all shapes and sizes. Almost all attorneys in this day have websites and give free legal advice on their websites. Whether it is a civil or criminal matter; contract, property, or tort dispute an online lawyer can give you the preliminary advice you need to decide what course of action to take or whether you need actual representation or not. Information found on an online lawyers website is usually very helpful in discerning state and federal statutes, and general information about the law.
Why do I need an online lawyer?
An online lawyer search should be your first step to looking for legal representation. An online lawyer is a valuable resource. Through a rudimentary search you can find hundreds of lawyers in a matter of hours who will be able to address your problem. By just looking at their websites you can find out a wealth of information about online lawyers. Where they practice, how long they have been practicing for, how large the staff is, their expertise, qualifications, certification and often they will have information pertaining to awards that they have gotten for their clients. It is important not to take an online lawyers website as his or her word. You should realize that they are trying to promote their practice through the website and you should never hire an online lawyer strictly because of the information they give on their website.
When looking for online lawyers it is also valuable to take advantage of the many referral services offered by websites and state Bar Associations. Most state Bar Association websites have referral services and lawyer directories to help you find that specific online lawyer that meets your legal needs. The referral services will ask you to input a bit of information pertaining to your location, legal problem and how to reach you. The referral service well then contact you with the names and contact information of online lawyers in your area that have the qualifications and expertise in the area of law that you are looking for. Laws.com also offers one of these referral services. By going to the top of this page you will find a link that says "find a lawyer." By clicking on that you will be prompted to input your name, legal problem, a description of the specific issue and phone number. A representative from Laws.com will then contact you either over the phone or through your e-mail address and inform you of online lawyers near you who can be helpful.
Qualifications & Experience
The qualifications and experience that you will find with a short search of online lawyers. The mandatory qualifications that you will be looking for is that the online lawyer is barred in the state your litigating in. If an online lawyer is barred in a state other than yours he or she will not be able to represent you in any manner. You also want an online lawyer who specializes in the field you need representation in. A general practitioner, while capable of handling a criminal matter, will not be as equipped or experience as an online lawyer who specializes solely in criminal law matters. One of the most important aspects to look for is the amount of time that the online lawyer has been practicing, not only law, but law in that field. Also look for specialized certification from an established organization.
Fees & Rates
When looking at online lawyers you will encounter a number of rate structures. These can be in the form of a flat fee, retainer, hourly fee, or contingency fee. It all depends on your situation, what kind of legal issue it is, whether your a defendant or plaintiff, and whether it is a criminal or civil matter. If you are a plaintiff in a civil matter a contingency fee will often be the course of payment. If you are a defendant in a criminal or civil matter the online lawyer will usually request a retainer fee and then charge hourly.
Like anything else, the more experienced and specialized the online lawyer is the more he or she will charge to represent you. Different situations involve different analysis of the cost of representation. Civil matters may not be as serious to warrant spending a fortune on a high priced online lawyer. On the other hand, if you are being brought up on criminal charges that will involve serious jail time then money should not be an issue in seeking an online lawyer.
What do I ask my online attorney?
When you interview your attorney, especially an online lawyer, for representation you want to be prepared to ask specific questions concerning their qualifications and abilities. If your buying a car your not going to take the salesman's word for it. You're going to ask questions. Be prepared. Here are some examples of questions that you may want to ask a prospective online lawyer when you are seeking representation:
■
Where did you go to law school?
■
Are you barred and in good standing in my state?
■
How long have you been practicing? in this area of law?
■
Do you have any certifications from legal organizations?
■
Have you ever been sanctioned for disciplinary actions?
■
What is the specific issue in my case?
■
Have you handled similar cases?
■
What were the results of those cases?
■
How do you think my case will be resolved?
■
Will you be handling my case personally?
■
How much time will you devote to it?
■
Will I be able to reach you on a normal basis?
■
What is the rate structure and what are your fees?
Comments
comments