Guide to Finding Orlando Lawyer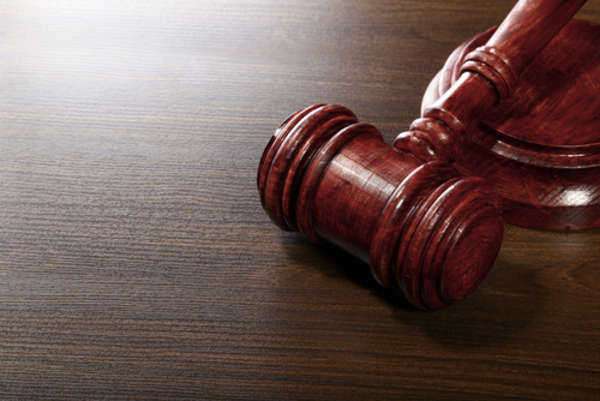 An Orlando lawyer is an important asset when dealing with real estate and other legal issues in Orlando. This is especially due to a number of laws that will be unique to Orlando, by virtue as its status as a major metropolitan area. Along with state-wide organizations of lawyers, specific organizations of Orlando lawyers exist to deal with legal issues within Orange County. This is an invaluable resource for those with legal issues in Florida as they will not have to rely on a lawyer in another part of the state to handle their legal matters and can instead choose a local Orlando lawyer.
What are some issues specific to Orlando, Florida?
Like most locations in Florida, the real estate crash of 2008 has left many Orlando residents filing for bankruptcy or in need of real estate lawyers. Legal advice is essential in dealing with real estate issues and an Orlando lawyer will be familiar with Orange County laws and regulations as well as the necessary steps to declare bankruptcy, if necessary.
What are organizations of Orlando lawyers?
The Florida Bar is a mandatory membership organization for Florida lawyers and is the third largest Bar Association in America, with over 90,000 members. As an integrated Bar Association, they determine the standards of professionalism and ethics that all Florida lawyers must abide by. In addition, the Bar is responsible for discipline and sanctioning unethical or unprofessional attorneys. The efficient administration of justice is the intention of the Florida Bar and this will be reflected in the programming made available to member lawyers as well as the code of professional conduct. The FlaBar also sets standards for continuing legal education and ethics panels for lawyers in the state. Most importantly, the Florida Bar maintains a Lawyer Referral Service that can connect residents to an Orlando lawyer for a nominal fee.
The Orange County Bar Association is a voluntary organization of Orlando lawyers and maintains its own strict standards or conduct in terms of relations with clients and decorum in court. For instance, the Orlando Bar requests that member lawyers do not make outbursts, gestures or show any other signs of emotion during witness testimony, as this is unprofessional and reflects poorly on both the lawyer and the client. The OCBA has a Lawyer Referral and Information Service of its own and Orlando lawyers will need to pay an application fee as well as have $100,000 in malpractice insurance to qualify for membership. A referral from the OCBA LRIS will cost $50 in administrative fees and entitles the client to a 30 minute consultation with an Orlando lawyer.
How do I know my Orlando lawyer is legitimate?
All individuals that practice law in the state of Florida must be active members of the integrated Florida Bar Association. If you are suspicious of your Orlando lawyer, ask to see proof of active membership in the Florida Bar. Even if you do not need this lawyer to represent you in court, any legal services you accept from an inactive or unlicensed lawyer will be suspect and possibly invalid. When seeking an Orlando lawyer, you will want the best and most reliable advice related to your case, and as such, you must retrain the services of an active and certified Orlando lawyer.
You must also be comfortable working with your Orlando lawyer. Make sure that you can communicate with this lawyer effectively and that the lawyer is available in the event that you have questions or concerns. Although some lawyers will give their clients a private and direct line, other lawyers may have a member of the legal staff take the call or charge for incoming phone calls and email communications to the law office. If you believe this is a disadvantageous arrangement, you should certainly choose another Orlando lawyer.
What are the typical rates of an Orlando lawyer?
The type and nature of legal fees for Orlando lawyers will vary from case to case. Typical fee arrangements will involve flat, retainer, contingency and hourly fees. These fees may also be combined, as the agreement of the client and lawyer. Flat (fixed) fees are typical for performing a legal service that does not go to trial, such as contract preparation/review and preparing documents for bankruptcy filings.
Retainer fees involve setting aside a certain amount of fees into a billable retainer account that can be refilled at the lawyer's discretion. This arrangement may become expensive if the case continues for a long period of time. Any lawyer or lawyer services that posts fees will generally offer a range, rather than a set figure, to reflect the variable outcome and length of court cases.
Contingency fees are typical of accident, negligence and malpractice cases. In this arrangement, the lawyer does not collect a fee unless there is a settlement or jury award. The lawyer's fee can be either a lump sum or a percentage. Percentage contingency fees are the most common and give the lawyer the best incentive to win the best possible settlement. The lawyer may be mandated to accept a percentage fee and this fee can be capped by law. The current Florida limitation is 40%, up to $1 million in a personal injury case. This percentage is less for damages collected in excess of $1 million. There are other limitations depending on the circumstances of the case, so you should ask the Florida lawyer about the likely contingency fee cap applicable to your case. Be aware of other costs associated with these cases, such as legal document preparation fees.
Take advantage of free consultations when they are available to discuss potential fees and payment arrangements with Orlando lawyers. The above fees do not consider court costs, which are also paid by the client. You may be able to arrange low cost and extended payment for legal services at the discretion of the attorney or law firm. Some fees will be non-negotiable.
There are several lawyer referral services for Florida lawyers, although none is more trusted than the Florida Bar Lawyer Referral Service. The service will provide you with the name and address of a nearby lawyer who will charge $25 for a half hour initial consultation. There is no obligation at that point and the consultation is merely an evaluation of your case with an explanation of expected fees. There are also free panels for individuals that need lawyers that specialize in elder, AIDS and disability law. All lawyers participating in the LRS are in good standing with the FlaBar, have no outstanding complaints against them and will have professional liability insurance with limits of at least $100,000.
What are questions to ask Orlando lawyers?
How does my case relate to Florida state and Orlando municipal laws?
What are your fees and do you have alternate payment plans?
Are you an active member, in good standing, of the Florida Bar Association?
What roles do you play as a member?
Can I please have all fees in writing?
What are my chances of winning a settlement or at trial?
Can you refer me to another lawyer if you are unable to take my case?
Comments
comments