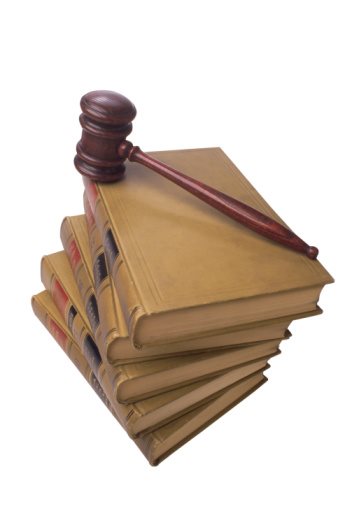 Where do I find a Portland lawyer?
Large municipalities across the country set their own laws and have their own longstanding legal traditions. As such, it is in your best interest to retain the services of a Portland lawyer when dealing with a specific legal issue in Portland. Even a lawyer from outside of Portland but within Oregon may not be knowledgeable enough about possible distinctions in the law, necessitating you to seek the services of one of Portland's many lawyers.
How are laws unique in Portland?
Although the state sets its own laws regarding gun control, Portland sets even stricter laws, particularly in regards to gun control. Oregon allows for concealed-carry and open carry and local governments cannot preempt the concealed carry laws of the state. Local governments may however set limitations on open carry, which most large cities in Oregon, including Portland, have done. You may not carry a loaded firearm in a public place in Portland. If you ever find yourself in legal trouble due to varying local and state laws, a Portland lawyer is your best bet at competent legal advice.
What are organizations of Portland lawyers?
The Oregon State Bar is the mandatory integrated bar for Oregon lawyers. Portland lawyers are regulated by the OSB and are subject to its professional and ethical standards of conduct. The OSB maintains reciprocity agreements with neighboring Idaho and Washington to have lawyers admitted to the bar in any of the states to practice law in that state without the need to take another test. Still, you are better off with a Portland lawyer that knows Portland and Oregon laws the best. The OSB boasts about 16,000 members.
Among the unique features of the OSB is the Oregon Professional Liability Fund, which serves as a self-funded insurance program for Portland lawyers. Every lawyer contributes a premium of about $3,000 annually. Additionally, all lawyer disciplinary records for Oregon lawyers are made public and clients will be able to determine if their Portland lawyer is reliable and has a clean record toward clients. There is also a young lawyer mentoring program and an ethics panel to assist lawyers, young and established with their practices.
How do I know my Portland lawyer is legitimate?
The Oregon Bar Association is the fastest and easiest way to verify the credentials of your lawyer. Lawyer records are public and you will be able to ascertain the legitimacy of your Portland lawyer. Membership is mandatory in the Oregon State Bar and any Portland Lawyer who is not a member is not licensed to practice law in Oregon.
Ensure that the law degree is from an accredited law school and that the Portland lawyer has evidence of admission to the state bar. If the lawyer does not produce these things, then this is likely not an individual that should be dispensing legal advice. Also, look for a history of legal malpractice cases against the lawyer, as this may be indicative of a larger problem the lawyer has with clients, even if the lawsuits were not successful. The disciplinary record is important when researching a potential lawyer to represent you. Not every state has made disciplinary records public and this is an important asset for those seeking a Portland lawyer.
How do I find a Portland lawyer?
The Oregon State Bar maintains a Lawyer Referral Service that will charge potential clients no more than $35 for an initial consultation with a Portland lawyer. There are no pro bono lawyers included in this service and pro bono services are a spate entity. The service can also provide you with advice for other non-lawyer services that may be able to help you with your issue.
The "Modest Means" program is geared towards low income Oregon residents and will offer referrals for family law, criminal defense and landlord/tenant court disputes only. This is also not a free service, but it does provide typical legal services at a reduced rate, with consideration for the economic status of the family. All others will have to seek outside pro bono services or contact a public defender. This service will also require the use of a retainer arrangement.
You may use this website to find an attorney. To do so, use the search box on top of all pages. You may also compare attorneys and ask free questions by clicking Find Attorneys on top of the page.
What are the typical rates of a Portland lawyer?
When seeking a Portland lawyer, considerations are usually made for the client's income and the nature of the case. Therefore, rates will vary by lawyer. Other factors affecting the Portland lawyer rates are the lawyer's experience, expertise, service provided and location. For malpractice, personal injury or accident cases, a Portland lawyer will generally offer an option to work on contingency, with the lawyer collecting a percentage of the award. Some clients may find this preferable to retaining or paying a lawyer by the hour. There may still be fees for the initial consultation and court costs. Additionally, you may be able to receive legal services from Illinois lawyers unbundled or in flat fees. In that way, you pay only for the services you need.
What are questions to ask Portland lawyers?
How does my case relate to Oregon state and local laws?
What are your fees and do you have alternate payment plans?
Can I please have all fees in writing?
Are you an active member, in good standing, of the Oregon State Bar Association?
What roles do you play as a member?
What are my chances of winning a settlement or at trial?
Can you refer me to another lawyer if you are unable to take my case?
Finding lawyers in Portland is easy when using the services available to Oregon residents. The Oregon Bar Association maintains a lawyer referral service that can connect a client to a lawyer in Portland that specializes in the branch of law related to their case for a low fee of $35. This covers an initial consultation where you can work out a payment agreement with the lawyer in Portland. Your needs for lawyers in Portland will vary depending on your circumstances, but you can be assured that your lawyer in Portland is legitimate if he or she is a member of the integrated Bar Association. Lawyers Portland that are members of the OBA must adhere to standards of ethics and professionalism in order to practice law within the state. Additionally, these lawyers may practice in Idaho and Washington State, due to reciprocity agreements.
Depending on the case, you may be able to receive a free consultation from lawyers in Portland. This is generally for accident, malpractice, and product liability injury. This is because the lawyer will work on contingency and will collect fees in that manner. Oregon does have limits on these fees, with no more than 20% of punitive damages to attorney and no limitation of percentage on economic damages. The court may still adjust the lawyer in Portland 's fees at their discretion, especially in cases with very large jury awards.