Guide to Finding Premises Liability Lawyer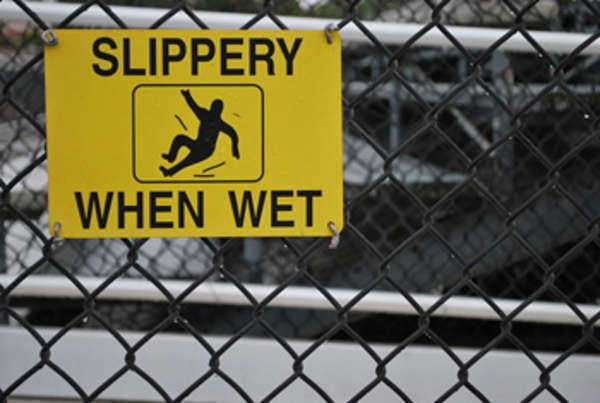 How do I find a Premises Liability Lawyer?
Premises Liability lawyers primarily work with property owners to try to use preventative measures for potential legal claims or to defend them from ongoing claims. Premises liability may involve some of the following:
- Slips, falls, and other injuries to individuals who are permissibly possessing or present on a landowner's property
- Advising on the appropriate level of insurance protection from hazardous conditions that cause harm to anyone injured while on the property.
- Securing commercial property to ensure that dangers are made known to permissible users or known trespasser on the property.
Premises liability can pose an incredible amount of risk for landowners. If you have property that frequently has customers, clients, or a large number of people physically occupying property, it is advisable that you consult with a premises liability lawyer to best protect yourself from costly lawsuits and litigation.
What to tell your attorney
Inform your premises liability lawyer about the nature of your property and the type of use that general occurs on it. Also be prepared to discuss any insurance protection or other methods of assurance that you presently have. It is important that you go to your lawyer with an idea of how much risk you are willing to absorb on your property in contrast to the amount of financial support you have to put in protecting yourself from liability.
Where to look for an attorney
Premises liability lawyers can be found in most localities but will typically work in more developed areas with significant commercial properties. Using advertisements can be one way to find a premises liability lawyer, however this should only be used to start your list of potential lawyers. It will be important to conduct some research and investigation into your potential representative; it would be advisable to ask around in your community about a lawyer's reputation and to even check with the local bar association to make sure the lawyer is in good ethical standing.
The internet can be a valuable tool for searching for a premises liability lawyer. This website can provide you valuable information in your search, which can be accomplished by using the search function at the top of the page.
Do I need a specialist?
Premises liability can potentially lead to costly lawsuits and litigation. It is advisable that you find a specialist in the premises liability area who has had the time to obtain the particular knowledge in how to avoid liability on your property. While a general practitioner may have some experience in slip and fall litigation, true premises liability lawyers take the time and effort to focus on this field of the law.
Preparing for an appointment
Come prepared with a good description of your property, including any helpful pictures, diagrams, or blueprints that you have available. Also consider what you feel are weak points on your property that you think may lead to potential liability. A good understanding of your financial ability and risk aversion will also be important. If you are already facing litigation for an event that occurred on your property, come prepared with any police reports, medical records, or any other documents that are relevant to the pending litigation.
Asking questions is a great way to initiate and work with your lawyer, so come prepared with some questions ready for the meeting.
Evaluating Experience & Education
In the United States, all lawyers are required to graduate law school and pass the bar exam. They also must stay in good ethical standing with their local bar and keep their license up to date. While these minimum requirements allow a lawyer to represent and advise you, it is important to find a lawyer with professional experience in the are of premises liability.
Do not strictly go by flashy advertisements and fast talking pitches, before you hire any lawyer it is advisable that you do your due diligence in researching their background.
Personality & Values
An experienced premises liability lawyer will have a strong knowledge of tort law, personal injury, and hazardous conditions. You should seek a very organized and knowledgeable premises liability lawyer, as you want to entrust your property to an expert in the field. A novice will not have the ability to properly advise you on potential liability and saving in the short term may expose you to long term liability.
Considering checking with the local bar association to ensure that the lawyer does not have any ethical violations or consumer complaints on their record. Avoid any attorney that makes you feel uncomfortable or that is not open to listening to you. Remember, it is your property and your potential liability, do not let a premises liability lawyer control your actions if they are not what you want to do.
Rates, Fees & Retainers
Usually, premises liability lawyers will charge fees based on hourly rates or flat fees. An hourly rate lawyer may require a retainer, which is a one time payment that is used as hourly time is billed. Other lawyers may have a set fee depending on the specific work to be done. Rates and fees may vary greatly depending on the region and lawyer. Shopping around may lead you to a lawyer with a lower rate, but usually the deterrences are minimal as lawyers in the same area will generally have similar fees and rates.
For litigation, lawyers may require litigation fees be used for gathering evidence, filing legal documents with the court, holding depositions, or a whole host of potential expenses. Before hiring a lawyer to defend you, it is important that you understand all of the potential fees and expenses you may incur over the course of litigation.
Interviewing your attorney
When you meet with your premises liability lawyer, the following points may be helpful to keep in mind:
- Ask about the fee structures, potential expenses, and what services will be provided for the cost. A premises liability lawyer may also want to employ the use of experts, which can raise your cost very high.
- Ask about the lawyer's availability. Your lawyer should be available to speak with you whenever you have questions, concerns, or just want an update. Make sure you have your lawyers contact information.
- Finally, do not be afraid to ask questions and dictate your wishes to the lawyer. The lawyer is providing a service for you and you should be the one making the important decisions using the advice of the lawyer as a tool to guide you.
Comments
comments