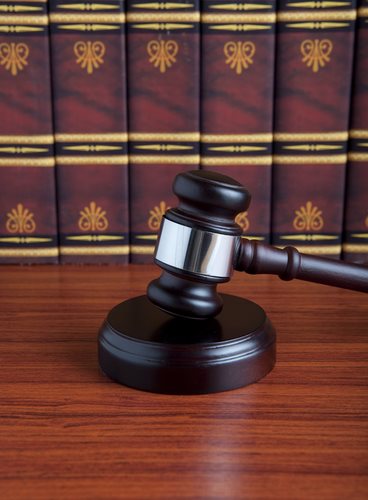 The capital of California has a number of great, qualified legal professionals that can handle a wide variety of legal issues for Sacramento residents. Mandatory membership in the California Bar association ensures that all Sacramento lawyers are held to high professional and ethical standards. Sacramento lawyers must have passed the difficult California bar examination and it has taken even the best lawyers several attempts to pass. The California legal code is complicate and is unlike no other in the United States, thus necessitating such a difficult examination.
What is the State Bar of California and how does it relate to Sacramento lawyers?
The State Bar of California is a mandatory membership organization for all lawyers in California. Not only is it mandatory, but unlike other states, it is written directly into the California constitution in Article 6, Section 9. The CalBar is directly accountable to the State Supreme Court and acts on its behalf in terms of admitting, disciplining and licensing all lawyers in California. The disciplinary body may take actions ranging from disbarment to legal education courses. Disbarment for egregious breaches of professional conduct will often be permanent. This enforcement mechanism ensures the serial offenders do not harm clients and lower the standard of legal services in Sacramento.
The State Bar of California can help you verify a Sacramento lawyer if you have doubts about their credentials. Never accept legal services from an unlicensed lawyer as this lawyer cannot represent you in court and cannot be trusted to provide you with expert legal services such as the proper preparation of documents.
What is the Sacramento County Bar Association?
The Sacramento County Bar Association is a voluntary membership organization for Sacramento lawyers that provide professional networking and other essential services. This membership supplements membership in the Cal Bar. The SCBA helps Sacramento lawyers fulfill their Continuing Legal Education requirements by offering courses on a wide range of topics. The CLE requirement is one way that the Cal Bar ensures that member lawyers are up to date with developments pertaining to the practice of law in California.
Services provided by the SCBA to small law firms include providing credit card processing and advertising in classified sections in the organization's publications. The Sacramento Attorney is the publication of the SCBA and is accessible online with a membership. Like the CalBar, the SCBA offers attorney fee dispute resolution to help lawyers and their clients with fee arrangements.
What referral services are available to connect clients to Sacramento lawyers?
The SCBA offers a lawyer referral service that offers to connect clients to a Sacramento lawyer for a 30 minute initial consultation. The fee to use this service is $50 and covers the cost of the consultation. This fee is waived for personal injury cases. You may contact the LRS by phone or email. The service will advise you on which type of lawyer you will need and if you need a lawyer, but will not dispense legal advice. The service does not operate on Sunday, Tuesday or Thursday. You may receive up to three referrals, delivered subsequently. This service is certified by both the State Bar of California and the American Bar Association.
How might I find a Sacramento lawyer that will work pro bono?
The SCBA also provides indigent defense as supplement to the services provided by the Office of the Public Defender. The pro bono organization sponsored by the SCBA, the Voluntary Legal Services Program of Northern California, provides pro bono legal help to that that cannot afford a lawyer under normal circumstances.
How do I know my Sacramento lawyer is legitimate?
You should be able to examine the lawyer's credentials, including degree and proof of Bar Association membership. If the lawyer does not produce these things, then this is likely not an individual that should be dispensing legal advice. Ensure that a lawyer is legitimate before accepting any legal services.
Communication, professionalism and affordability should be better indicators of a quality lawyer than advertising.
What are the typical rates of a Sacramento lawyer?
The fees for retaining a lawyer will vary depending on the legal matter. It is important to be aware of these fees. Hourly rates typical for the use of the lawyer's time, unless there is an alternative billing arrangement, such as a contingency fee. Poor attorneys will refuse to put fee arrangements in writing and this may be grounds for a grievance as it is a failure to inform on an essential matter. Be aware of fees for document preparation, use of a paralegal and other service fees.
When pursing litigation, you will typically be billed by the Sacramento lawyer through a contingency arrangement. The Sacramento lawyer will collect a fee, which is a percentage of the jury award, only if damages are won.
These fees are generally non-negotiable unless regulated by law or accompanying a case with the possibility of a substantial award. California currently has statutory limitations on contingency fees although these guidelines are likely to be regularly adjusted. The current limits are as follows:
–
Not exceeding 40% of first $50,000
–
15% of damages exceeding $600,000.
A retainer fee is a non-refundable advance payment by the client that covers the cost of services provided by the lawyer. This is held in a trust account and is refilled at the discretion of the lawyer. The use of a retainer can cause the costs of the case to skyrocket so ensure that you and your lawyer discuss this arrangement at length.
What are questions to ask Sacramento lawyers?
How does my case relate to California laws?
Are local laws in effect for this case?
Can we work out an alternate arrangement that suits my economic needs?
Can you help me estimate my share of negligence in the case?
Can you provide an estimate for the amount of the initial retainer?
Do you have inclusive service packages available?
Comments
comments