Guide to Finding San Diego Lawyer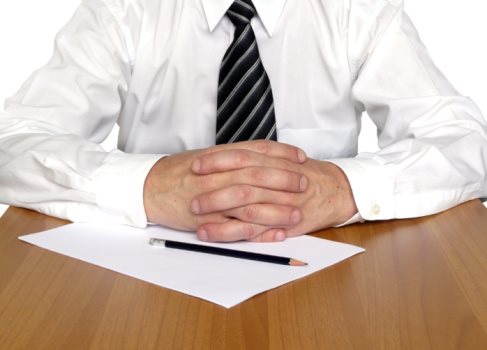 Local and state legal codes can vary widely and there is place where this is applicable more than San Diego. In addition to the somewhat confusing California legal code, there are a number of laws and situations unique to San Diego. A San Diego lawyer who has experience practicing law both in the city and in the State of California will have the best knowledge of applicable laws and will be a member of the mandatory State Bar Association, further ensuring that you will have a quality legal professional working on your case.
What qualifies an experienced San Diego lawyer?
All state legal codes are unique to the state. California especially has a lengthy and detailed family law and contract law code. The early formation of California laws led to inconsistent numbering in the legal code and certain ambiguities in enforcement. San Diego lawyers, by virtue of years of experience practicing law in the state, will have the best knowledge of the system and ways that they may be able to help you if you ever unintentionally violate California or San Diego law. The California lawyer has taken and passed the Multistate Bar Exam, which counts for 35% of their score and has also completed state-specific essays that demonstrate knowledge of California law, an examination believed to be the hardest in the nation.
What is the State Bar of California and how does it relate to San Diego lawyers?
The State Bar of California is a mandatory membership organization for all lawyers in California. Not only is it mandatory, but unlike other states, it is written directly into the California constitution in Article 6, Section 9. The CalBar is directly accountable to the State Supreme Court and acts on its behalf in terms of admitting, disciplining and regulating all lawyers in California. This will give you some peace of mind when finding a San Diego lawyer, as he or she must be bound by the rules and regulations set by the state.
All complaints and convictions on felonies and misdemeanors for lawyers are forwarded to the State Bar, who will make determinations if the San Diego lawyer that has violated the law or client trust should be disbarred. You will have the benefit of a well-developed complaints and enforcement apparatus if you ever have issues with your San Diego lawyer. The state bar will take remedial actions for lawyers that violate the professional code, from ethics school to probation and disbarment. Some lawyers than commit low level violations can be eligible for reproval but serious wrongdoing will result in a permanent bar from practicing law in California.
The CalBar ensures membership compliance through flat fees based on which half of the year the lawyer joins the Bar Association. Joining between Jan and May 31 will mean paying the full-year fee of $410. Joining after that will entail a fee of $205. Lawyers that join the bar in December will pay no fee until January of the next year. Fees are paid through and automated system, and only after paying the fee do lawyers appear in the state law directory. This is how you will know that your San Diego lawyer is registered and allowed to provide legal services in the State of California. Even if you do not need to go to court, do not use the legal services of an unverified San Diego lawyer.
What benefits do San Diego lawyers receive from being active members of the Bar?
The CalBar provides a number of publications and pamphlets for public and law practioner use. These materials are distributed to members and used to educate California residents about laws that affect them in the state. Among services available to San Diego lawyers are fee arbitration, ethical advice and mentoring for newer legal professionals. The CalBar encourages and facilitates pro bono services for the needy as well as ethical advice and enforcement for members. The State Bar of California does not maintain a lawyer referral service, but maintains a listing of verified and trusted referral services for the public. The San Diego County Lawyer Referral and Information Service is among these trusted services. This service is free.
How do I know my San Diego lawyer is legitimate?
Admission to the State Bar is mandatory. If you cannot find your lawyer in the Bar Association's directory, then that individual is either not a lawyer, or has not paid his or her mandatory fees to the CalBar. Do not accept any service or document prepared by this individual if you cannot verify Bar Association membership.
Additionally, you should be able to examine the lawyer's credentials, including degree and proof of Bar Association membership. If the lawyer does not produce these things, then this is likely not an individual that should be dispensing legal advice.
What are the typical rates of a San Diego lawyer?
Various fees are accrued when consulting and retaining a lawyer. It is important to be aware of these fees. Hourly rates are rare in accident litigation, but still possible. You should be able to get all fees in writing from a reputable attorney.
A contingency fee is a percentage of the award that the California car accident lawyer is entitled to claim if they win the case. Nearly all accident lawyers accept cases on this basis and the fee can range from 33-40% of the award. This fee is sometimes (but not always) lower when the case is settled out of court, as it saves the lawyer's time. These fees are generally non-negotiable unless regulated by law or accompanying a case with the possibility of a substantial award.
A retainer fee is a non-refundable advance payment by the client that covers the cost of services provided by the lawyer. This is held in a trust account and is refilled at the discretion of the lawyer. The use of a retainer can cause the costs of the case to skyrocket so ensure that you and your California auto accident lawyer discuss this arrangement at length.
A referral fee can be charged by some attorneys that do not take accident cases but do know another attorney at another firm with that specialty. This does not increase the fees that the client must pay, but is merely an agreement between two attorneys to share the award. The State Bar usually requires the approval and disclosure of this agreement to the client. An attorney that has been referred has the best incentive to win the case and indeed some of the best lawyers only accept referrals.
Free services may be available to low-income families as well as no-cost consultations. Some insurance plans will cover the cost of attorneys in accident liability cases.
What are questions to ask California lawyers?
How does my case relate to California laws?
Are local laws in effect for this case?
What are your fees and do you have alternate payment plans?
Can I please have all fees in writing?
Can we work out an alternate arrangement that suits my economic needs?
What are my chances of winning a settlement or at trial?
Do you have inclusive service packages available?
Attorney fees and costs provisions in California law require automobile manufactures to pay the costs for the time spent with the manufacturer by the San Diego lemon lawyer. California entitles the purchaser of a lemon automobile to a full refund, payoff of loan balance and a replacement vehicle, in addition to civil penalties against the manufacturer. Always accept a free consultation when seeking a San Diego lemon lawyer. You should be able to achieve a favorable agreement with the San Deigo lemon lawyer if you have a compelling case. With that being said, a contingency arrangement is the best arrangement for a lemon law case. You may also choose to pursue a retainer agreement with the San Diego lemon lawyer if you anticipate the case will be short or you would prefer the full settlement entitled to you. California law is generous to individuals that seek redress against auto manufacturer and a San Diego can help you recover those rights.
Lawyers Title San Diego is a branch of the national organization Lawyers Title that is a member of the Fidelity National Financial family. Lawyers Title San Diego is a title insurance as well as closing and escrow services company that provides financial services to homeowners and attorneys. Lawyers Title San Diego and its parent organization were acquired by FNF after the real estate crash of 2008. Lawyers Title San Diego can help individuals in California protect their property against claims by other parties by protecting the insurance holder's right to the property in court, even in cases of fraud or unpaid taxes. Lawyers Title San Diego will also examine and assess a property for potential faults, hidden risks and court actions against the owners of the property. You may reach Lawyers Title San Diego at 1-800-464-8444
The Lawyers Club of San Diego is an organization committed to improving the number and standing of women lawyers in San Diego since 1972. This San Diego lawyers club boasts a membership of roughly 1,000 members and is open to all persons that are interested in promoting and advancing the cause of women in legal and professional fields. Among the benefits in joining the Lawyers Club of San Diego is access to the organization's job bank, listing in the membership directory for referrals and networking opportunities with like-minded legal professionals. The Lawyers Club San Diego Lawyers has established two awards, the Belva Lockwood Award and the Community Service award to honor individuals that embody the goals of the organization.
Those that need a San Diego lawyer referral have a number of options to find an acceptable lawyer. The California Bar, as the mandatory governing association for San Diego lawyers, does not maintain a San Diego lawyer referral service, but will provide a list of acceptable and approve lawyer referral services in San Diego County. The most prominent San Diego lawyer referral service is the San Diego County Bar Association Lawyer Referral and Information service. A San Diego lawyer referral from this service is free and will grant the potential client with a no-obligation 30-minute consultation. This will be with a lawyer that specializes in your legal problem. There are bilingual services also available from this San Diego lawyer referral service for those with English limited ability. Other, small organizations, such as the lawyer's club of San Diego, will also have lawyer referral services to connect clients with their members.
San Diego, with a number of military bases is an important hub for members of the armed services. As such, there are a number of San Diego court martial lawyers that can help clients with military justice matters. When facing a court martial, the government will have a number of lawyers working to convict the service member of wrongdoing. As such, a San Diego court martial lawyer may be the only barrier from government prosecution. The San Diego court martial lawyer will be able to provide competent legal advice, whether your options are limited to pleasing guilty for a lower offense or disputing and fighting the charges levied against the service member. This will include the San Diego court martial lawyer examining witnesses for fault and picking apart the government's case. Without a San Diego court martial lawyer, a service member is almost sure to receive harsh sentence and receive a discharge from the military.
Drunk driving is a serious matter in California and will be subject to severe punishments for wanton disrespect for the law. Lawyer in San Diego will be familiar with laws governing drunk driving in California and will work to prove your innocence, or at the very least, reduce the penalties against you. A San Diego drunk driving lawyer can help you reach a plea deal with the state that would require lesser penalties, such as fines, ignition interlock devices and alcohol education classes. Especially in instances where you have committed a DUI/DWI, you can attempt to reach some level of leniency if this is the first offense. Subsequent offenses will reflect very poorly on the individual at which point a San Diego drunk driving lawyer can do very little except provide competent legal representation. Never forgo a San Diego drunk driving lawyer when faced with criminal prosecution as you will not have a settlement or conviction remotely in your favor.
Dealing with domestic violence situation is an emotionally difficult and serious situation. After dealing with the police and securing adequate protection from the abusive spouse, one should contact a San Diego domestic violence lawyer. The San Diego domestic violence lawyer will be able to interview potential witnesses and analyze your sworn statement made to police. At that point, the San Diego domestic violence lawyer can help you file for divorce, custody, or other damages. On the other side of the case, a San Diego domestic violence lawyer can help defend clients against domestic violence claims by evaluating those same statements for falsehoods and interviewing witnesses that will have differing accounts of the domestic violence situation.
San Diego domestic violence lawyer
Elder abuse is a heartbreaking but increasingly common crime that involves a breach in the standard and duty of care expected of nursing homes and other care facilities. An elder abuse lawyer in San Diego can help you to file a civil lawsuit against a caretaker service that was negligent or downright criminal in their actions towards the elderly person. The elder abuse lawyer in San Diego will need to prove that injury was suffered while in the care of the caretaker, that the injury was a direct result of the caretaker, and that the caretaker failed to exercise due diligence or wantonly neglected their duties to the elderly person. Seek an elder abuse lawyer in San Diego if you feel a caretaker has been negligent to recover damages for injuries and suffering.
Elder abuse lawyer San Diego
Injuries sustained from poor housing conditions are a form of personal injury and a San Diego mold lawyer can help you recover damages for injuries sustained while living in such conditions. The San Diego mold lawyer will help you establish if there is a former property owner, current landlord or homeowner's association that had a duty to either remove or alert you to the presence of mold in the home. Mold exposure can cause long term health damage and a San Diego mold lawyer can help you win damages for health expenses and other expenses that might have been accrued through removing the mold.
San Diego mold lawyer
The San Diego volunteer lawyer program is an organization of lawyers in San Diego that work pro bono for the public interest. The San Diego volunteer lawyer program focuses on family law and legal matters related to youth as well as legal assistance to non-profit organizations. The San Diego volunteer lawyer program started in 1983, and has served the legal needs of thousands of poor families in San Diego. More than 75% of individuals served by the San Diego volunteer lawyer program are women and children. As with all pro bono arrangements, be aware that there are strong limitations on who will be served by the San Diego volunteer lawyer program as these services are always limited.
Comments
comments