Guide to Finding San Francisco Lawyer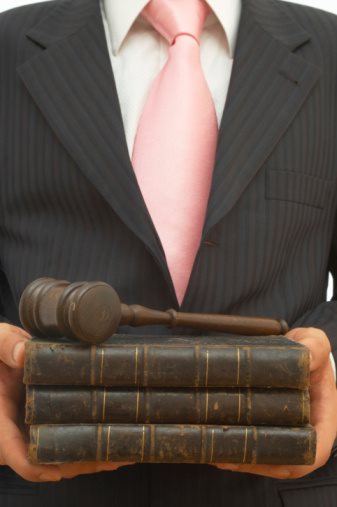 When seeking a San Francisco lawyer, one can feel assured in the knowledge that not only does San Francisco have a lengthy legal tradition, but every practicing San Francisco lawyer must abide by the rules and standards of professional conduct set by the mandatory membership California Bar. To understand your legal options, finding a local San Francisco lawyer will enable you to receive the best assessment of your legal options and make an informed decision for legal representation. There is also a multitude of services to receive free legal advice and lawyer referrals from the San Francisco Bar Association.
What qualifies an experienced San Francisco lawyer?
Admission to the Bar is difficult in California owing to the fact that the Multistate Bar Exam only represents 35% of the applicant's score and that there is a far more difficult California based exam that represents the other 65%. It may take a San Francisco lawyer several attempts to pass the Bar, but once he or he does, you will know that you are dealing with a competent legal professional. The need for a comprehensive exam totaling 65% of the applicant's score is derived from the fact that California has a unique legal code with confusing and inconsistent numbering, especially in family and contract law. The more experience the San Francisco lawyer has representing clients and practicing law in state, the better the chances that you will have at finding a skilled legal professional.
What is the State Bar of California and how does it relate to San Francisco lawyers?
The State Bar of California is a mandatory membership organization for all lawyers in California. Not only is it mandatory, but unlike other states, it is written directly into the California constitution in Article 6, Section 9. The CalBar is directly accountable to the State Supreme Court and acts on its behalf in terms of admitting, disciplining and regulating all lawyers in California. This will give you some peace of mind when finding a San Francisco lawyer, as he or she must be bound by the rules and regulations set by the state.
The CalBar serves as the primary enforcement mechanism for lawyers in California, which includes keeping track of misdemeanors and felonies committed by members. This may include enforcing remedial punishments against these offending lawyers, such as recommending ethics school, probation and even disbarment for egregious or continued violations of the professional or ethical code. The worst offenders will be barred from the practice of law permanently. The CalBar maintains a complaints and dispute resolution mechanism for clients that have issues with their San Francisco lawyer.
If you want to check if your San Francisco lawyer is legitimate, you can check the CalBar directory. Only when the lawyer has paid applicable membership fees and remains in good standing with the state bar can he or she appear in the in the directory. This is how you will know that your San Francisco lawyer is registered and allowed to provide legal services in the State of California. Even if you do not need to go to court, do not use the legal services of an unverified San Francisco lawyer.
What are other organizations of San Francisco lawyers?
In addition to the CalBar, there is the Bar Association of San Francisco is a large, voluntary organization of San Francisco lawyers, founded in 1872. Among the services of the SFB, there is the Volunteer Legal Service Program that provides legal services to indigent clients. This service is staffed by law students as well as qualified legal professionals. There is also a Lawyer Referral and Information Service that can connect clients to lawyer in one of over a hundred specialized legal areas for $35. The $35 fee covers a 30 minute consultation with the lawyer you are referred to. This fee is waived for accident cases. Using the LRIS is preferable for a number of reasons, not the least of which is that the service is certified by the ABA and CalBar, all lawyers are subject to evaluation, carry malpractice insurance and must meet certain thresholds to be referred to clients.
How do I know my San Francisco lawyer is legitimate?
Admission to the State Bar is mandatory. If you cannot find your lawyer in the Bar Association's directory, then that individual is either not a lawyer, or has not paid his or her mandatory fees to the CalBar. Do not accept any service or document prepared by this individual if you cannot verify Bar Association membership.
Additionally, you should be able to examine the lawyer's credentials, including degree and proof of Bar Association membership. If the lawyer does not produce these things, then this is likely not an individual that should be dispensing legal advice.
What are the typical rates of a San Francisco lawyer?
Various fees are accrued when consulting and retaining a lawyer. It is important to be aware of these fees. Hourly rates are rare in accident litigation, but still possible. You should be able to get all fees in writing from a reputable attorney.
A contingency fee is a percentage of the award that the San Francisco lawyer is entitled to claim if they win the case. Nearly all accident lawyers accept cases on this basis and the fee can range from 33-40% of the award. This fee is sometimes (but not always) lower when the case is settled out of court, as it saves the lawyer's time. These fees are generally non-negotiable unless regulated by law or accompanying a case with the possibility of a substantial award.
A retainer fee is a non-refundable advance payment by the client that covers the cost of services provided by the lawyer. This is held in a trust account and is refilled at the discretion of the lawyer. The use of a retainer can cause the costs of the case to skyrocket so ensure that you and your lawyer discuss this arrangement at length.
Free services may be available to low-income families as well as no-cost consultations. Some insurance plans will cover the cost of attorneys in accident liability cases.
What are questions to ask San Francisco lawyers?
How does my case relate to California laws?
Are local laws in effect for this case?
What are your fees and do you have alternate payment plans?
Can I please have all fees in writing?
Can we work out an alternate arrangement that suits my economic needs?
What are my chances of winning a settlement or at trial?
Do you have inclusive service packages available?
You have a better than average chance at securing a reliable lawyer in San Francisco than in most other places. For once, the CalBar, which is administered by the State Supreme Court, will serve as the primary enforcement and training organization for lawyers in San Francisco. This means that as long as the lawyer is a member of the mandatory membership CalBar, he or she will abide by the rules of professional conduct or risk severe penalties for deviating from their responsibility to the client. when strapped for cash, you will be able to consult with a lawyer in San Francisco for free through the Volunteer Lawyer Services Program where law students and San Francisco lawyers will provide you with case evaluations. You can also use the San Francisco Bar Lawyer Referral and Information Service for a low cost referral to a lawyer San Francisco that will offer a 30 minute consultation and will inform you on fees and services provided.
A will is a document that will need to be frequently updated and is necessary to prevent significant complications in the administration of an estate. A San Francisco wills lawyer will be able to work with the living person to formulate a document to divide the estate. In the event that the individual has deceased, the San Francisco wills lawyer will be able to help with the administration of the estate and other potential legal complications, as well as facilitate communications between parties that have disputing claims to the estate. A san Francisco will lawyer will also remain abreast of inheritance and estate taxes and laws, as these laws are frequently changing. Many states abandoned estate taxes in the previous decade, but there are additional complications and intersections with federal law. In the event that you wish to avoid probate and other legal complications, San Francisco trusts lawyer can create an alternate arrangement that avoids probate, such as a probate avoidance trust. A san frnacisco trust lawyer can also work on a number of other estate planning issues, including power of attorney, last will and testament and living trusts and wills.
Comments
comments