Guide to Finding Seattle Lawyer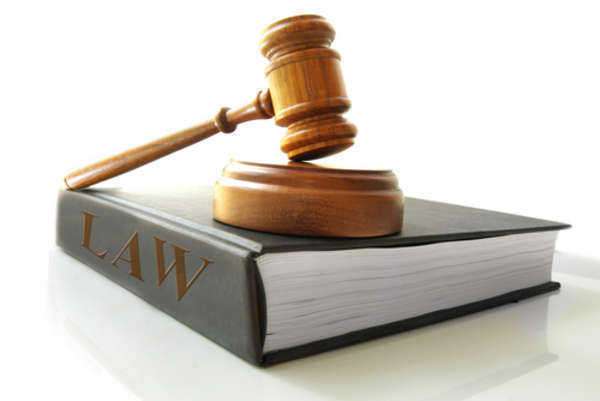 How do I find a Seattle Lawyer?
When facing legal issues in the Seattle, Washington area, it is important that to search for the help of a qualified Washington lawyer who practices in the Seattle area. Consider finding a Seattle lawyer in the following situations:
- If you are facing criminal charges in the State of Washington in the Seattle area.
- If you or a loved one has been injured and injury occurred in or around Seattle.
- If you have a legal issue involving a Washington State agency or a Seattle agency.
Seattle lawyers are available with all different types of practice areas and specialties. Finding the right lawyer for you is the first step you need to take in order to properly address your legal issues and resolve and conflicts that may exist.
What to tell your lawyer
When you speak with a Seattle lawyer, it is important that you can identify what legal issues you want to get resolved and what type of representation you are seeking. Your lawyer will need to review your basic information to ensure that they can handle your case or if they should refer you to another better qualified lawyer. Seattle lawyers are a close-knit community of legal professionals, so do not be concerned if several lawyers continue to refer you to other places, as they are just trying to get you the proper help you need.
Where to look for a Seattle lawyer
Lawyers in the Seattle area are available throughout the region and many have specific specialties and expertise. Sorting through the different lawyers can be quiet difficult, especially when your only references are over-exaggerated advertisements that make claims and promises that are often not true. Instead, try to find unbiased sources of information through recommendations from family and friends, lawyer listings supplied by the Washington State Bar Association, and searching the internet for any bits of information.
This website can provide very helpful information in your search for a Seattle lawyer. Use the search function at the top of the page to find and compare lawyers in and around the Seattle metro area.
Do I need a specialist?
Washington state law is very specific and has its own unique body of laws that require years of experience in order to achieve proper expertise. Working as a Seattle lawyer not only requires that you have knowledge of all Washington laws, but also that you have a familiarity with the local rules and customs of the courts located in Seattle. Therefore, it is necessary that you hire an experienced Seattle lawyer who has the specialized knowledge of the laws that will affect your case. This will go a long way in helping you bring your case through the various Seattle court systems, from Seattle Municipal courts all the way to federal district courts located in the area.
Preparing for an appointment
Before meeting with your lawyer, prepare to bring with you all of the important information that your Seattle lawyer will need in order to review your case and provide good legal analysis. The documents you need could vary depending on your legal problem, but some examples may include police reports, medical records, or court documents. Besides the physical items you must bring, it is just as important that you prepare the information that you will be discussing with your Seattle lawyer. Knowing all specific dates, times, names, and places can greatly help provide the right information to your lawyer.
Questions prepared in advance can really help you get the answers you need without forgetting them when you meet with your lawyer. Write down any questions and bring them with you, to ensure that you and your lawyer's time is used as efficiently as possible.
Evaluating Experience & Education
Seattle lawyers must meet the requirements as outlined by the Washington State Bar Association. They must graduate from an accredited law school and meet the character and fitness requirements as necessary set by the bar association. The Washington State Bar Association also requires a passing grade on the bar examination administered in the state twice a year. While these are the basic requirements for a Seattle lawyer, only select a lawyer with the proper credentials and background that will be appropriate for your case. Do not be afraid to ask about a lawyer's history and prior cases.
Always make use of outside sources which are unbiased when selecting a lawyer. Check with the listings from the Washington State Bar Association and from past clients.
Personality & Values
A quality Seattle lawyer will not only have knowledge of the laws and rules of Washington, but will have a strong connection with the city of Seattle and the legal community. Seattle lawyers are a tight knit group of professionals who will often help each other as well as share information about courts, judges, and other legally significant events in the city. It is important that you find a Seattle lawyer that has these connections and represents you in an ethically acceptable manner. Report any unethical behavior to the state bar if you are concerned.
Many different types of Seattle lawyers are available and you can find specialists in the areas of personal injury, immigration, and corporate law. Seattle is a very diverse city with specific types of commerce, so you will have many choices when seeking the help of a lawyer in one of these specialties.
Rates, Fees & Retainers
Seattle lawyers will have rates and fees that vary greatly depending on the type of law they practice and how much experience they have. Always be aware of the expenses your lawyer will cost you and questions any fees you do not understand. It is very important that you get all service and fee agreements in writing form your Seattle lawyer.
A contingency fee is a method of collecting lawyer fees by taking a percentage of the total amount won for their client at the end of the legal process. Often, these fees will range between 30% and 40%. Contingency fees are not appropriate in all cases, and cannot be used for criminal defense, divorce cases, or any other case where they would be a conflict of interest.
An Hourly Fee is a method of calculating fees where the lawyer will charge by every hour of work they spend. Often, these lawyers can charge anywhere between $100 to $500 and hour for their services. These fees can become very large in a short period of time, so be sure you understand what expenses you are taking on when agreeing to these types of fees.
Interviewing your attorney
Ask the following questions when meeting with your lawyer:
What rates and fees do you charge?
What legal services will you provide and will there be additional expenses?
How have similar cases come out?
What are the risks and what are the rewards?
What is your contact information so that I can provide you with up to date information about my case?
Lawyers Seattle
When you have a legal problem involving Washington State law and your case will be held within the city of Seattle or near it, it is important that you seek the help of a qualified lawyer. Seattle lawyers can help you resolve your case and handle your legal issue, but before that you must conduct some basic research so that you understand what type of legal help you need to find. Once you learn about your legal problem, finding a proper legal representative or lawyer will be in your best interests.
Consult a Seattle lawyer when you are unsure about what type of legal issue you have and what type of professional you need to hire. A good lawyer will be able to give you some basic information and guide you in the right direction towards resolving your issue. This may require that you search throughout the Seattle area, which is a large metropolitan area. It may be helpful to start by looking at lawyers in your immediate vicinity, so that your lawyer is close to your home.
Comments
comments