Guide to Finding Spousal Support Lawyer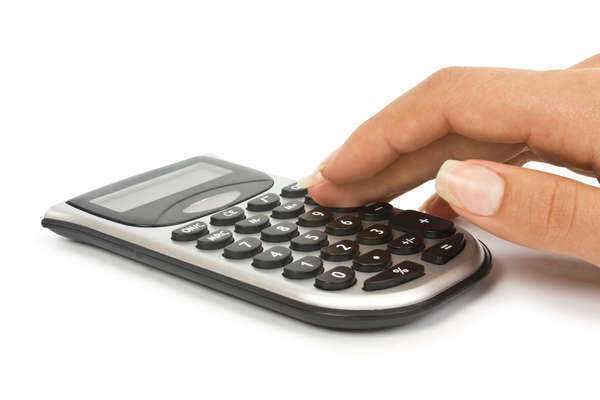 What is Spousal Support?
A spousal support lawyer is a necessary requirement when you are getting a divorce and either seeking or contesting spousal support. Spousal support, also known as alimony, is a payment made after divorce, usually on a monthly basis, for the support and maintenance of a former spouse to help maintain his or her standard of living that he or she had during the marriage. Spousal support lawyers will help you decrease your payment, or increase the support you receive depending on your position.
Spousal support, through a spousal support lawyer, is normally paid by to the ex-spouse who was not the working member of the marriage. This is normally the ex-spouse who has stayed at home to take care of children or sacrificed career and independence so as to allow the other spouse to work and enhance his or her career.
Traditionally spousal support was granted to the wife but trends are changing. As women gain a higher status in the business world more husbands are staying home to attend to children or are making less salary then their wives. For this reason there has been a growing trend in spousal support being paid to the ex-husbands in a divorce proceeding.
The issue of spousal support is a state issue and therefore the requirements to receive and the factors that are used in determining spousal support are a matter of state law. The American Academy of Matrimonial Lawyers, a committee of spousal support lawyers, recently completed a study that describes the factors that are used by most jurisdictions in calculating spousal support. The AAML study concluded that the spousal support payment will be calculated by taking 30% of the payor's gross income and reducing it by 20% of the payee's gross income. Contributing factors include:
■
Who is the primary caretaker of the home and children
■
Pre-existing court obligations (separation agreements)
■
Complying with court ordered debts
■
Loss of career or career opportunity due to marriage
■
Disproportionate Share of Marital Assets
Why do I need a Spousal Support Lawyer?
When you are getting a divorce you will need the help of a spousal support lawyer. Spousal support lawyers can accomplish a number of goals in spousal support matters. First, a spousal support lawyer will help you avoid court litigation over spousal support altogether. Negotiations between spouses involving divorce can be contentious, hostile, and unproductive when done on their own. Spousal support lawyers take themselves out of the personal situation and can negotiate matters in a calm and collected manner that will be beneficial and expeditious, and at the same time, help maintain whatever remnants of a relationship exist between the spouses. Spousal support negotiations can often tear, already destroyed, relationships even more and the lasting effects can be devastating and long lasting, especially when there are children involved. Spousal support lawyers have the experience of dealing with these situations on a normal basis and will not only provide legal support, but also help to mend fences in way.
Spousal support lawyers are also important when dealing with prenuptual agreements. A prenuptual agreement is essentially a contract entered into by the two parties to a marriage prior to getting married. The prenuptual agreement can require a spouse to pay a certain amount of spousal support at divorce or no spousal support. When a divorce occurs a spousal support lawyer will be necessary to defend a prenuptual agreement or to find a prenuptual agreement invalid.
Spousal support lawyers can help you with the specifics of a spousal support decree. The spousal support lawyer will attempt to show that you deserve; or in the alternative, can't afford, to pay a certain amount of spousal support. A spousal support lawyer will know what financial documents will help you in proving your case, as well as where to find them. There are numerous factors involved in spousal support and a spousal support lawyer can help you to help you in a situation that will have financial implications for many years to come.
Where to find a Spousal Support Lawyer
Spousal support lawyers can be found easily through a routine internet search. Spousal support lawyers often maintain websites, advertise in newspaper, magazines and other publications. You can also take advantage of the laws.com website. The laws.com website has a referral service available to those seeking a spousal support lawyer. You can go to the top of this page and click on "find a lawyer." There you will be prompted to enter information pertinent to you and your case. At that point laws.com will contact you with a number of spousal support lawyers in your area that may be able to help you with your problem.
Qualification & Experience
When seeking spousal support lawyers you should be look for certain experience and qualifications associated with your spousal support lawyer. A spousal support lawyer should have graduated from an accredited law school and preferably have a specialized certificate in family law.
In addition you want a spousal support lawyer who is experienced in negotiation skills. The spousal support lawyer should have taken classes or have certification in negotiation, mediation, arbitration or some other form of alternate dispute resolution. You also want a spousal support lawyer who has been practicing family law, in that jurisdiction, for a long period of time. Talk to friends and family that have gotten divorces in the past and ask them for recommendations.
Fees & Rates
Depending on the complexity and extent of the spousal support litigation a spousal support lawyer can be expensive. The more hostility between the spouses the longer the matter will take to resolve and the more the spousal support lawyer's fees will be. A typical spousal support lawyer will charge hourly at between $100 and $450 per hours. In addition there will be a retainer fee that will be between $500 and $10,000. The hourly costs of representation by spousal support lawyers will be deducted from the retainer account. As with anything else, the more experienced and qualified the spousal support lawyer the more expensive he or she will be.
Comments
comments