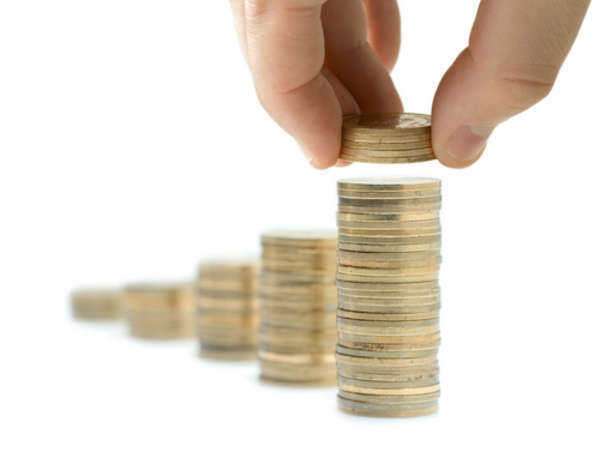 What is SSI?
SSI is short for Supplemental Security Income. SSI provides stipends for the financial support for citizens of the United States who are either 65 or older, blind or disabled. Supplemental Security Income is often relied on by senior citizens and the disabled as their only source of income. Individuals over the age of 65 are entitled, by law, to receive supplemental security income benefits.
The issues arise when someone is seeking supplemental security income when they are disabled. In order to qualify under the Act a disabled person must show that they cannot engage in their work, or other comparable forms of gainful employment. This is often a tough burden to meet and you may want to retain the services of an SSI lawyer to help you with the process of proving your disability. According to the Act, a "substantial gainful employment" is one that pays $1,000 a month for disabled persons or $1640 a month for those that are blind.
Why do I need an SSI lawyer?
SSI lawyers will be able to help their clients get all the supplemental Security Income that they need. When individuals qualify for supplemental security income because they are 65 or older you want to make sure that you are getting all the benefits that you deserve. When you add up the total amount of money that individuals have put into the social security fund over time it can amount to $200,000 or more, and if you factor in the time value of money that number can double. When people who have been paying into they system their whole lives are denied the benefits it is tragic and you will need SSI lawyers to fight for you so that you can take advantage of the benefits you have been paying for your entire life.
SSI lawyers are also an essential part of any claim for supplemental security income through disability. Most initial applications for supplemental security income are denied by the government. The Social Security Administration is looking for a reason to deny you benefits. This can be for reasons as simple as improperly filling out the supplemental security income application. SSI lawyers handle these applications on a daily basis and can be very helpful in ensuring that all the information is accurate and complete. An SSI lawyer can also help you with your appeals process when your supplemental security income application is denied.
Matters involving appeals to the Social Security Administration are not handled in a courtroom but through an administrative hearing. A general practice lawyer or a lawyer who devotes only a portion of his, or her, time to social security matters will not be able to help you in the way an SSI lawyer will. SSI lawyers are familiar with the statutory law, the administrative processes and procedures. An SSI lawyer will make sure you're appeal is filed in a timely manner and all other requirements by the administrative agency are met.
An SSI lawyer will also know how to investigate a disability claim. SSI lawyers know what records to look for, how to explain why you can't work, and know what medical professionals to point you to for physicals. When you are seeking supplemental security income the Social Security Administration will require you to get a physical from one of their appointed physicians. Don't take that doctor's word for it. He works for the opposition. Talk to your SSI lawyer about what medical care and specialists you should seek.
Maybe most importantly, you will want an SSI lawyer because, due to your disability, you are unable to complete the forms, filing deadlines, and administrative hearings on your own. SSI lawyers will help you in every step of the way and even be able to help you getting physical therapy, medical treatment, in home care or any other help with the treatment of your disability.
Qualifications & Experience
When looking for SSI lawyers to help you with your supplemental security income issue you will have a wealth of information on your hands. You must narrow down your search to find only those SSI lawyers who will be beneficial to you and your situation. Because this type of litigation often deals with individuals who are in a fragile state because of their disability it is a good idea to find an SSI lawyer who, is not just exceptional, but one that can help you with your current situation. You will need an SSI lawyer who will understand that you are incapable of doing certain things and is willing, and able, to help you.
Your SSI lawyer should also be specialized in social security litigation. That SSI lawyer should have a certificate from a state or federal organization dealing in social security litigation. Maybe, most of all, your SSI lawyer should have years of experience in litigating in front of the social security administration and know all the statutory laws governing supplemental security income.
Rates & Fees
A SSI lawyer will often charge his or her client base on a contingency fee. A contingency fee means that the SSI lawyer is not paid up front, or by the hour. His representation is free, unless you are granted an award of supplemental security benefits. Often when an appeal to the social security administration is received there is a long wait until the appeal is heard and even then it may take time to get your benefits. Sometimes a plaintiff can wait up to 3 years before he , or she, gets all the back benefits. An SSI lawyer is entitled to recieve up to 25% of all back benefits that were recieved due to that SSI lawyers participation in the litigation. That means that if you receive $100,000 from the Social Security Administration your SSI lawyer can claim up to $25,000 of this. Of course, this is contingent on what your contingency fee arrangement is with your lawyer.
What questions to ask a prospective SSI lawyer
When you are meeting with prospective SSI lawyers you should look at it as an interview process. They want you to hire them and you should treat the matter as if you were an employer seeking a new employee. Some questions you may want to ask a prospective SSI lawyer include:
■
Where did you go to Law School?
■
How much of your practice is devoted to SSI matters?
■
What have been the results of those cases?
■
In the situations where the appeal was denied what happened?
■
What steps are you going to take in my case?
■
Can you help me arrange for physical therapy, medical examinations or in home care?
■
What is are your rates and fees?
■
What do you think will be the outcome of my case?
Comments
comments