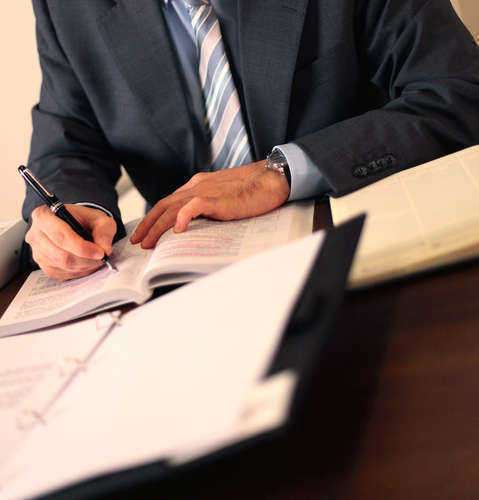 How do I find a Tennessee Lawyer?
Throughout the state of Tennessee, a variety of lawyers are available to help you with your legal needs. You should seek the services of a Tennessee lawyer in the following situations:
– If you were injured in an accident and the injury took place within the state.
– If you are not a resident of Tennessee and a lawsuit is being filed against you in the state.
– If your legal issue involves Tennessee law, property located within the state, deals with any Tennessee state agency, or in any way requires the expertise of Tennessee law.
When searching for legal advice or representation in the state of Tennessee, make sure that you also find a lawyer that has the experience and knowledge to help you with your particular legal issue.
What to tell your attorney
You will need to provide your Tennessee lawyer with a basic understanding of your case and what your goals are in hiring him or her. Know the basic facts of your case, have all important documents ready, and be prepared to discuss with your lawyer what are acceptable results. If you have multiple legal issues, make sure to be ready and willing to discuss them all with your lawyer.
Where to look for an attorney
Advertisements for Tennessee lawyers can be found throughout the state. It is also possible to find listings and referral services that can help get you the names of Tennessee lawyers that practice in the area of the law that you need help with. While these sources of lawyer and law firm names can be helpful, it is important that you seek additional information about any lawyer you intend to hire. Try to determine their level of experience, their reputation in the community, and whether they are in good ethical standing with the Tennessee bar association.
This website can be used to find the right Tennessee lawyer for you. Use the search function located at the top of the page to find lawyers, compare them, and to learn information about lawyers in your area.
Do I need a specialist?
Tennessee lawyers need to be familiar with the laws of the state in your area of practice. The law for criminal and civil legal cases vary by each state, so it is important that you use the services of experienced Tennessee lawyers when you are involved in a case or need legal advice in the state. It is also important to find a specialist that has experience working with your specific legal problem.
Preparing for an appointment
Prepare meeting with your lawyer by gathering all important documents and any information that is related to your case. If your case involves an injury, bring all medical records, accident reports, and insurance correspondence. Bring any contracts, leases, bank statements, or any other physical documents that you possess that can help your Tennessee lawyer better understand your case and quickly be able to give you advice or begin any necessary legal proceedings.
It is important that you are prepared to ask questions and exchange information with the lawyer. The lawyer needs to learn about your situation just as much as you want to gain as much information that can help you.
Evaluating Experience & Education
All Tennessee lawyers must graduate from an accredited law school, meet ethical requirements as established by the Tennessee state bar, and pass the Tennessee bar exam. These are the basic requirements for practicing law in the state, however when you are seeking legal advice or representation, try to find a lawyer who has had the professional experience in the area of the law that you need help.
Do not choose a lawyer solely on their advertisements. It is important that you have some basic information about who they are and the level of their experience.
Personality & Values
Experienced Tennessee lawyers will have spent time in the state and are knowledgeable about the local rules and customs of the courts. They will most likely have strong contacts within the court systems and government agencies that they work with on a consistent basis. Of course, it is important to find a lawyer that you feel comfortable with. The lawyer you choose may work on your case for months or possibly years, depending on the situation. Make sure to meet with your lawyer and choose a lawyer that you find has a personality that you can work with in a professional setting.
Most importantly, when you choose a Tennessee lawyer, make sure that your lawyer is willing to let you make the important decisions about your case. Your lawyer is working for you and you are in charge of making the major decisions about your case. A lawyer who is willing to consult with you and have an open line of communication is very important.
Rates, Fees & Retainers
Tennessee lawyers may charge rates and fees in a few different ways. Make sure you understand the way rates and fees are calculated before agreeing to be represented by a lawyer. Get all fee and expense agreements in writing and ask questions if you do not understand certain fees.
A contingency fee is a a payment to the lawyer taken from any award they win for their client. Typically, a lawyer will take 30% to 40% after the award amount is determined. This can be beneficial to clients who are seeking legal representation but cannot afford the upfront costs. If the lawyer is unsuccessful in obtaining an award, no fees are paid by the client.
A retainer fee is an upfront fee required by some lawyers who will charge their fees based on hourly rates. The retainer fee is used to ensure that a lawyer is paid for their services before the services are given. Once a retainer fee is paid, it is non-refundable and can only be applied for legal work or expenses.
A referral fee can is sometimes used when one attorney sends a client to another lawyer. This can happen when the either the first lawyer does not have the proper experience to help the client or they do not have the time to take on a new client. The referring lawyer is paid for sending the legal work to the second lawyer.
Be aware of any expenses your lawyer is going to charge in their fee. Sometimes, fees for support staff, administrative work, or legal filing fees will be added to the bill, so make sure to understand the total expense of hiring a lawyer.
Interviewing your attorney
Keep the following in mind when seeking help from a Tennessee lawyer:
– Make sure you understand the fee structures and all expenses that are expected when hiring a lawyer. Do not be afraid to question how these fees will be used and what you will get in return.
– Make sure to ask about your lawyers past experiences and successes representing clients like you. If you do not feel that your chosen lawyer has enough experience in your legal area, ask if they can seek the advice of a more seasoned lawyer or if they can refer you to a different lawyer.
– Always make sure to keep in constant communication with your lawyer. Supply your lawyer with important updates, changes in your situation, or anything else that involves you case that your lawyer should know. Likewise, seek updates from the lawyer about your case so that you stay informed.
Lawyer In Tennessee
When you have a legal problem in Tennessee, it is important that you retain the services of an experienced Tennessee lawyer to represent you or advise you on Tennessee law. There are many lawyers in Tennessee that are available but make sure that they have experience in the field of law that you need help. Search any available lawyer listings, seek recommendations from friends and family, and try to inform yourself the best that you can before selecting any type of lawyer.
Lawyers in Tennessee must be in good standing with the State Bar Association, so make sure to research your lawyer's ethical history to make sure there are no violations or consumer complaints that have been made against him or her. Choose a lawyer that has a good reputation in the community and has many contacts within the state. If you are not from Tennessee, try to use the internet to search for lawyers. Tennessee is a large state so it is important that you find a lawyer in the correct jurisdiction within the state that can help you with your legal needs.
Comments
comments