Guide to Finding Texas DUI Lawyer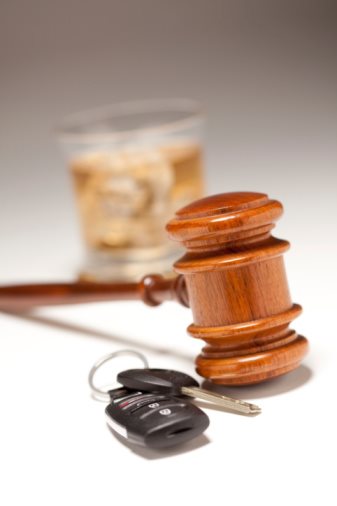 Texas leads the nation in drunken driving crashes and fatalities. As a result of this unfortunate distinction, law enforcement will crack down on those that driving under the influence. A Texas DUI lawyer is necessary to ensure that you do not face the maximum penalty for DUI. While there is no excuse for a DUI, if it is your first offense or there are other mitigating circumstances, you may be able to secure some degree of leniency in sentencing. Consult a Texas DUI lawyer before going to court or entering a plea.
What should I do before meeting an attorney?
When meeting with a Texas DWI lawyer, bring all information that can help or potentially hurt your case, including the ticket, results of breathalyzer tests and your account of the police stop and subsequent actions. It is especially important to note the conduct of the officers during the DWI stop as this could have a bearing on your case. You must not enter a plea before seeking an attorney as a Texas DWI lawyer will not be able to affect your sentencing beyond this point.
What is the usual penalty for drunk driving in Texas?
First offense
-
Jail time of at least 72 hours and at most 6 months.
-
Six days in jail, minimum for having an open container
-
At least 24 hours of community service and no more than 100 hours.
Second Offense
-
Jail time of at least 72 hours and at most 1 year
-
At least 80 hours of community service to as much as 200 hours
-
License suspended between 180 days to two years between 180 days to two years
The third offense is a felony and contains even stiffer punishments. There is not much a Texas DUI lawyer can do for you at this point. Even further offenses will lead to incarceration in the state penitentiary.
What are applicable alternative punishments in Texas?
-
In lieu of jail time, the judge may sentence you to serve out the time that would have been spent in jail on community service.
-
The person charged with the DUI may be evaluated for potential future risk of other DUI/DWI, addictions or risky behavior. Failing the evaluation may mean additional penalties such as alcohol education classes.
-
An offender may be required to attend a victim impact panel where they can be informed on the risks of their behavior by victims of DUI accidents.
-
The above alternative punishment may be packaged into a community supervision program that would have the offender complete these tasks/services as well as maintain a clean record and avoid further recrimination.
-
In some extreme cases, the court may order the use of the drug "Antabuse" which will make the offender violently ill when consuming alcohol.
What are the more severe punishments an offender can face in Texas?
-
The court may order an ignition interlock device if the offender fails an evaluation and is at risk of committing additional DUI offenses. This device will also be installed if there are subsequent DUI offenses after the first offense
-
The court may order a complete prohibition on alcohol consumption, enforced through random urine testing
-
Repeated offenses will lead to jail time in the county jail as well as restitution paid to victims
-
Subsequent offenses and punishments will stack with present punishments
How can a Texas DWI lawyer help my case?
Even in cases where the driving while under the influence behavior is undisputable, a Texas DWI lawyer will be able to work to have the case thrown out due to technicalities, or more likely work to reduce the penalties associated with the case. As noted above, an individual does not necessarily have to serve jail time and can instead be ordered to perform community service. The Texas DUI can help facilitate such an agreement, which keeps you out of jail, yet allows you to resolve the criminal offense.
The Texas DWI lawyer may not be able to free you from all the penalties involved in your drunken driving case, but the lawyer can work to reduce or defer some of the penalties, such as jail time into alternative punishments, such as probation or alcohol education classes.
Where to look for an attorney
All individuals that practice law in the state of Texas must be active members of the integrated Texas State Bar Association. The Texas DUI lawyer should have credentials that prove his or her membership in that organization. If the individual claiming to be a lawyer cannot show proof of Bar Association membership, then this legal professional is very suspect. Although the court will usually be able to tell if a lawyer is unlicensed, taking just legal advice from an unlicensed lawyer can jeopardize your case. This is why proof of Bar Association certification is necessary when seeking these services, to ensure that the service the lawyer will provide is professional, ethical and in compliance with Texan law.
Evaluating your Texas DUI lawyer
As is the case with every type of lawyer, be wary of drunken driving lawyers that readily agree with you and make excessive promises that seem too good to be true. In most cases, the best the Texas DUI lawyer can do is reducing the nature of the violation to reckless driving and other moving violations that carry a less harsh penalty.
Relevant fees and arrangements
Expect the fees for cases such as these to be rather high and front loaded, as not many lawyers will be willing to contest DWI arrests. Texas DWI lawyer may charge flat fees, combined with hourly fees for the use of the lawyer's time and ancillary fees for the use of the lawyer's staff, such as paralegals.
A retainer is the most likely arrangement for this type of case. Retainer is fee that remains in a trust account that the lawyer bills every time he or she performs a service related to your case. A Texas DWI lawyer may ask you to set aside a retainer fee. Leftover retainer can be returned to the client, but there is also a chance that the attorney will exhaust the retainer and require the client to refill the account. The retainer does not include court costs, which are also paid by the client. However, these fees, such as the fees for filing the case, are fixed.
Interviewing your attorney
The following questions are important when interviewing your attorney:
What fees do I pay for retaining services? Can I have that in writing?
Can I avoid the suspension of my driver's license, under state law?
Is there any way these charges can be disputed?
Can I contact you directly if there is a problem?
Can you allow me to examine your credentials?
What is your experience with my circumstances?
If you cannot handle my case, can you refer me to a lawyer that can?
Failure to obey DUI and DWI laws in Texas can lead to very harsh criminal penalties, even against first time offenders. While jail time is not guaranteed, most will have to serve some form of community service as part of their sentencing. A Texas DWI lawyer can help convince the court to keep you out of jail. Whether or not you are granted community supervised release depends on how well you do on an evaluation that determines your risk factor for alcohol addiction and subsequent DWI offenses. Texas DWI lawyers will be able to use the results of these evaluations to prove that you are not a risk for relapse and that you will abide by the terms of a supervised release. Generally speaking, those on supervised release must fulfill community service obligations, maintain steady employment, attend risk evaluations and avoid subsequent offenses.
Comments
comments