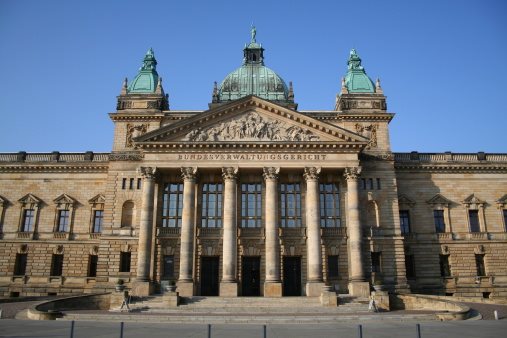 A Texas Lawyer is an attorney that is barred in the state of Texas and currently capable of practicing law within that state. The laws pertaining to the State of Texas are unique in many aspects of the law and when seeking representation for legal action within the state it is important to have a Texas Lawyer with the experience and qualifications necessary to combat the procedural and substantive rules involving Texas's legal distinctions.
What education requirements are required?
In order to practice law in the State of Texas, Texas lawyers must have the proper education and pass a number of exams before they may practice law.
The first step is graduating from an accredited law school within the United States. It is preferable to have a Texas Lawyer that has gone to a law school within the State of Texas. He or she will be more familiar with the intricacies of the law and have a vast network of associates unlike a lawyer who has gone to school outside the state.
The Texas bar exam consists of three parts. The Multistate Bar Examination which is a multiple choice exam that is taken by everyone sitting for the bar within the United States. This portion of the exam covers Evidence, Torts, and Contracts, Property, Criminal Law and Constitutional law. The second portion of the exam is the Multistate Performance Test. This is an essay exam designed to test the comprehension and analysis skills of the test taker. Unlike the MBE, the MPT is not required by all states yet accounts for 10% of the score in Texas. The third part of the Bar Exam is the Essay portion. This part of the exam is state specific. Applicants seeking to become Texas Lawyers may be tested on 14 possible subjects including Bankruptcy, Wills, Trusts, Taxation, Consumer Rights and Business Associations. In addition, Texas Lawyers must be well versed in oil & gas law. A property question on the essay portion of the exam is likely to involve oil & gas. It is an important part of the Texas economy and a qualified Texas Lawyer should be competent in this field.
In order to become a Texas Lawyer an applicant will also have to pass the Multi-State Professional Responsibilities exam. This is essentially an ethics exam that gauges an applicant's ability to handle ethical conflicts. It is a nationwide exam with the policy being that lawyers have is put in a position of power and has an advantage of those not abreast of the law. For that reason they should be held to a higher standard. In order to be a Texas Lawyer the state requires that an applicant receive a score of 85 or higher. Other than California and Utah, this is the highest requirement in the United States.
Bar licensing
Following the successful completion of the MPRE and Texas Bar Examination a prospective Texas Lawyer must be approved to practice law by the Texas Board of Bar Examiners. This will require the prospective Texas Lawyer to complete a character and fitness evaluation. The character and fitness evaluation is a comprehensive application listing all places of employment, residences, education, criminal history and other information about the prospective Texas Lawyer. Once the bar examiners office has evaluated the character and fitness of an application to be a Texas Lawyer it will approve certification. At that point the individual will be sworn in and become a Texas Lawyer.
What are the State and Federal Jurisdictions?
When choosing a Texas Lawyer it is important to have an attorney who practices, not only in that area of law, but in the location that litigation is going to commence.
The State of Texas's court system is comprised of The Supreme Court of Texas, which is the last arbiter of court action in Texas, a Court of Criminal Appeals, 14 Intermediate Courts of Appeal, and 396 District Courts. The exact location of these courts can be found by visiting the Texas State Courts website at www.courts.state.tx.us
The Federal Circuit Court with jurisdiction over the State of Texas is known as the 5th Circuit Court of Appeals located in New Orleans, LA. The state of Texas also has 5 federal district courts. They are:
•
The Federal District Court for the Eastern District of Texas in Tyler, Texas
•
The Federal District Court for the Western District of Texas in San Antonio
•
The Federal District Court for the Northern District of Texas in Dallas
•
The Federal District Court for the Southern District of Texas in Houston
How do I find Texas Lawyers?
There are currently 93,000 Texas Lawyers barred by the State of Texas. Many maintain websites and advertise on television, newspapers and magazines. Depending on your legal issue there will be plenty of Texas Lawyers to choose from when you need representation. It is important not to take the word of an advertisement or website of a Texas Lawyer. A person seeking representation should arrange to consult with at least 5 Texas Lawyers over the phone, but preferably in person, before deciding on representation.
Is there Reciprocity with other States?
Those individuals who are barred in another state may become Texas Lawyers without taking the Texas Bar exam. The state of Texas has reciprocity with all other states in the union. The only requirement is that an attorney in another state must be actively practicing law for 5-7 years in the other state and have received a minimum of 85 on the MPRE.
Comparative or Contributory Negligence
Texas is a modified comparative negligence state. This means that if an individual is 51% liable for injury he may not recover damages in a negligence action. This differs from contributory negligence states that deny damages to individuals who were at fault, no matter what the percentage is, in a negligence action.
Evaluating Experience & Education
When evaluating experience and education in a Texas Lawyer you want to be sure that you are getting somone qualified to represent you in your specific legal matter. The Texas Lawyer should be barred by the state of Texas and you should avoid seeking representation by individuals who are new to the bar or who have recently gained reciprocity from another state. Depending on your specific legal issue you will also want a Texas lawyer who has specialization in that particular field. Ask for certificates and other commendations from the Texas bar association.
Rates & Fees
Rates and fees will differ depending on the legal matter concerned. With over 93,000 Texas Lawyers practicing in the state you should be able to find one that is qualified and will work at a reasonable price. Depending on whether you are the defendant or the plaintiff in a matter there are different price structures available.
The Texas lawyer may ask for a retainer fee which will cover the initial charges for representation and fees associated with getting the required documents, investigation, and clerical work.
The Texas lawyer may work on a contingency basis. A contingency basis means that the Texas lawyer will represent you free of charge but if the case results in a money judgment in favor of the client the Texas Lawyer will get a percentage of the money. This is usually around 30%.
Interviewing a Texas Lawyer
When interviewing a Texas Lawyer one will want to be prepared to ask specific questions regarding what to expect from that Texas lawyer's representation of you. This include, but are not limited to:
•
Where did you go to law school?
•
how long have you been practicing in Texas?
•
Have you had any disciplinary action taken against you by the bar?
•
what do you see as the issue in my case?
•
have you handled cases like this before?
•
who will handle my case?
•
how often will you be available?
•
what outcome do you see in this case?
Texas Automobile Accidents Lawyer
When injured in an automobile in the State of Texas it is essetial to retain a Texas Automobile Accidents Lawyer. A Texas Automobile Accidents Lawyer will be familiar with the complex laws involving personal injury in the state of Texas. Automobile accidents in the State of Texas resulted in 3071 deaths in 2009 and the effects can be devastating, both emotionally and financially. Texas Automobile Accident Lawyer's will gather physical evidence from the site of the accident, conduct interviews, gather medical records, and retain and prepare medical experts. Texas is a partial comparative negligent state meaning that if an individual is deemed to be 51% contributory in the resulting injury then he/she cannot collect. With the help of a Texas Automobile Accident Lawyer you will have the best chance of recovering for your injury.
Lawyer Texas, Lawyers Texas, Lawyer in Texas & Lawyers in Texas
In order to become a Lawyer in Texas an individual must graduate from an accredited ABA law school, pass the Texas State Bar Exam, pass the Multistate Professional Responsibility Exam, and then get sworn in by the Texas Supreme Court. It is quite a process and the American Bar Association hold the ability to practice law as a privilege, and not a right. For that reason Lawyers in Texas are held to a higher standard than others in the community. It is believed that, as an attorney, Lawyers of Texas are in better positions to negotiate, bargain and otherwise take advantage of clients or other non-Lawyers of Texas.
It is for this reason that Lawyers of Texas must follow the Texas rules of professional responsibility when they are in the practice of law. The saying goes that an attorney is an attorney 24/7 and is held to that standard even at a restaurant as 3am on a Saturday night.
If you are having a dispute with your lawyer over legal fees, misrepresentation or any other misconduct on the part of your Lawyer in Texas or you are aware of professional misconduct by Lawyers in Texas then you may file a complaint with the Texas State Bar Association.
Common problems associated with misconduct with Lawyers in Texas include: failure to return phone calls or e-mails, missing deadlines, refusal to return files or retainer fee, and failure to pay settlement. If one of these situations pertains to the relationship between you and your Lawyer in Texas you may want to file a grievance form with the Texas State Bar Association. Before going down this route it may be beneficial to discuss the matter with your Lawyer in Texas before proceeding with any disciplinary action. Often these matters can be resolved without the headaches of formal proceedings.
If that does not work then you can file a grievance form against the Lawyers in Texas who represented you by mailing the grievance form to:
The State Bar Chief Disciplinary Counsel's Office
When this is done you should send copies of all documents exchanged between you and your Lawyer in Texas pertaining to the disputed matter. Remember, the attorney/client privilege exists but when there is a dispute involving representation by Lawyers of Texas any information that the Texas Lawyer has to defend himself against misconduct charges can be used whether the information was gathered under the attorney/client privilege or not.
If the Texas Board of Bar Examiners reviews your complaint and finds that there is a possible violation of disciplinary rules than the Chief Disciplinary Counsel will investage the matter to decide if the allegations warrant formal disciplinary proceedings. All these proceedings are confidential. If The Chiefe Disciplinary Counsel finds that the Lawyers in Texas were guilty of the violation and sanctions are administered the results will become a matter of public record.
If the grievance is dismissed agains the Lawyer in Texas then the Board will notifiy the complainent of the dismissal and their ability to file an appeal.
Texas Super Lawyers
Texas Super Lawyers are those lawyers in the State of Texas who have shown exemplary skills in the practice of law in the State of Texas. Every year the website, superlawyers.com, compiles a list of Texas Super Lawyers which shows the best Texas Lawyers in each field.
The list is determined through a comprehensive process that involves peer nomination, peer review, and third party evaluations based on 12 criteria. Texas Super Lawyers comprise about 5% of the total population of Texas Lawyers. They Texas Super Lawyers comprise 70 different areas of practice and contain only those Texas Super Lawyers that are available to the public for retention as counsel. This includes both private practice and Legal Aide lawyers.
There are over 93,000 lawyers barred in the State of Texas. To Find a Lawyer in Texas is not a difficult process. To find the right Lawyer in Texas is a different matter altogether. When you Find a Lawyer in Texas there are a number of considerations you will want to consider. Is the Texas Lawyer experienced enough? Is the Texas Lawyer reputable? Is the Texas Lawyer going to handle my case or pass it off to an associate? Is the cost of the Texas Lawyer going to be expensive? These are just some of many questions that will need to be answered when you find a Texas Lawyer.
All aspects of the law, and specific courts in Texas, have different substantive rules that a lawyer in a general practice may not be familiar with. When you find a Lawyer in Texas you will want to make sure that lawyer has the experience and qualifications that best suit your needs. You should not find a lawyer in Texas and take his or her word for it. Ask for advice from individuals you know who have gone through the same type of litigation.
To Find a Lawyer in Texas one may look through legal magazines, newspapers, websites may also use this website. At the top of this page is a link to "find a lawyer." By clicking on the link and inputting the information pertinent to your situation laws.com will give you a wealth of available Texas Lawyers who will be helpful in addressing your problem.
Texas Drunk Driving Lawyer
When looking for a Texas Drunk Driving Lawyer it is important to look for certain things. First, you want a Texas Drunk Driving Lawyer with, not only years of experience as a Texas Drunk Driving Lawyer, but also as a Texas Drunk Driving Lawyer in that specific jurisdiction. You want the Texas Drunk Driving Lawyer to be familiar with the judges, prosecutors, and the staff in that jurisdiction. Often times getting charges reduced is strictly a matter of negotiating with the court and a Texas Drunk Driving Lawyer who is familiar with the people in charge is more likely to get a positive result for his/her client.
When retaining a Texas Drunk Driving Lawyer cost should not be an issue. A first offense can carry a fine of up to $2000 and a second offense requires mandatory license suspension. If you require an automobile to get to and from work then the incidental costs of being convicted of DUI or DWI can be far greater than any fine or penalty associated with the actual violation.
Texas Lawyer Blog
A Texas Lawyer Blog is a publication made by a Texas Lawyer, usually on his/her website to inform individuals about legal matters and attempt to solicit business. When searching for general information about a specific legal problem a Texas Lawyer Blog can be a wealth of information. A Texas Lawyer Blog will help you decide whether you need a Texas Lawyer, what questions to ask the Texas Lawyer and how to file certain documents with the appropriate courts and government. A Texas Lawyer Blog is also helpful in finding recent and landmark case law pertaining to a specific area of law. A Texas Lawyer Blog will not only be helpful in determining whether you should seek a Texas Lawyer but also give you a fair example of what the result of your case may be.
Texas Lawyer Referral & Texas Lawyer Referral Service
Texas Lawyer Referral Services consist of compiled databases of Texas Lawyers who, in exchange for a fee, are permitted to be included in the database. When accessing a Texas Lawyer Referral Service the individual seeking representation will be asked to contact the Texas Lawyer Referral Service and give information including: the county where the Texas Lawyer is needed; basic information about the legal situation; and the name, mailing address and the telephone number of the individual seeking a Texas Lawyer Referral. At that point the Texas Lawyer Referral Service will contact you and give you information pertaining to Texas Lawyers that may meet your specific needs.
As that point it is up to you to contact the Texas Lawyer referred to by the Texas Lawyer Referral Service. When using a Texas Lawyer Referral you must indicate to the Texas Lawyer that you got his or her information from the Texas Lawyer Referral Service. Usually, there is an agreement between the Texas Lawyer and the Texas Lawyer Referral Service where the Texas Lawyer will offer a certain allotment of time for a consultation in exchange for a minor fee.
Laws.com has performs of its own Texas Lawyer Referral. Click on "find a lawyer" and plug in your state, legal issue, name, telephone number, e-mail address and a brief description of your legal problem and someone will get back to you with a Texas Lawyer Referral to meet your needs.
Texas Lawyer Directory
A Texas Lawyer Directory is basically a phone book filled with contact information on Lawyers in Texas. Many websites are devoted strictly to maintaining a Texas Lawyer Directory. The Texas Bar Association also maintains a Texas Lawyer Directory that can help individuals seeking representation find the Texas Lawyer that best suits their needs. A good Texas Lawyer Directory will be able to narrow a search for Texas Lawyers down to specific areas including: Practice areas, locations, specialties & certifications. You can often search by the name of the Texas Lawyer or the firm associated with that lawyer. Some Texas Lawyer Directories even give ratings to specific firms and can give a detailed list of Texas Lawyers at different price ranges.