Guide to Finding Truck Accident Lawyer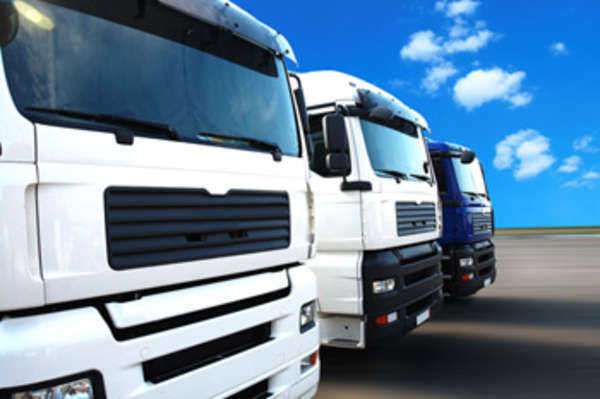 How do I find a Truck Accident Lawyer?
For those who travel on large interstate highways and turnpikes, it is a common sight to see many trucks traveling alongside cars and motorcycles. The trucking industry is an extremely important segment of the economy and supplies us with all of our everyday necessities and items we need. The moving of goods across states and countries provides our economy with an invaluable service.
However, as important as trucks are, they also can be extremely dangerous on the highway to other drivers, passengers, and pedestrians. The sheer size and weight of trucks coupled with drivers who spend hours upon hours on the road lead to many accidents involving trucks on the roadways.
If you or a loved one is injured in a traffic accident involving a truck, it is very important to find a qualified truck accident lawyer who can best represent your case and secure an award or settlement that best compensates for the pain and injury suffered. When meeting with a truck accident lawyer, ensure to take the following steps.
- Do not speak with the trucking company's attorney or insurance company until you have sought your own attorney. Do not admit fault or make statements that could be understood that you believe you were at fault for the accident.
Preparing for your appointment
Come to the meeting with the truck accident lawyer with all of the information you have about your case. Police reports, medical records, and statements made by witnesses will provide your truck accident lawyer with the information he or she needs in order to evaluate your case.
Make sure to listen closely to the truck accident lawyer's instructions and to follow them as best you can. Go to scheduled doctor's appointments, depositions, and client meetings to ensure you do your part in getting the case to proceed. Ask any potential truck accident lawyers questions about their practice, their past success, and about their fee structures. Most truck accident lawyers work on a contingency basis, which means they do not collect any fees unless they are successful in obtaining a reward for their client.
Of course you must have patience, as these proceedings can take years to be resolved and can be physically and mentally draining. But rest assured that your truck injury lawyer wants to have your case resolved as soon as you do and to recover as much as possible.
Where to look for a Truck Accident Lawyer
When you or a loved one is injured in an accident involving a truck, it is important that you retain a lawyer who has had experience trying truck accident cases and has had success. Many personal injury lawyers specialize in truck accidents, as it is a common occurrence. When selecting a truck accident lawyer, consider the following:
- Ask members of your community if they recommend a lawyer or know someone who can recommend a truck accident lawyer. You will often find people that you know have either been in an accident involving a truck or know someone who has.
- Search on line for truck accident lawyers in your area. Many lawyers have websites and listing which can help you browse through the available representation in your area. You may use this website to find a truck accident lawyer. To do so, use the search box on top of all pages. You may also compare attorneys and ask free questions by clicking Find Attorneys on top of the page.
Should you seek a specialist?
Your truck accident case will be different depending on the state in which your case is filed. Most states require that fault is proved and the injured party must show that the other party acted in a manner that caused the injury. These fault states often take much longer to resolve the matters through the court system, since it requires much more legal work to supply the adequate proof of fault.
In non-fault states, anyone injured in a truck accident will receive some compensation from their insurance company quickly and then the case will go through the legal process. These states provide for immediate relief for injured parties in getting much needed money for medical expenses, lost wages, and other losses without having to wait for a full resolution of their case. However, these cases often do not result in complete compensation and the awards to those injured in truck accidents are much lower.
What to discuss with a Truck Accident Lawyer.
Make sure to discuss all of the fees the lawyer will take, how the fees will be structured, and how litigation expenses will be paid for. Try to work out what with the lawyer what you feel will be fair compensation and what the lawyer expects to receive.
Discuss who will be working on the case and who you should be in contact with. Firms may have multiple lawyers working on the case, so ensure that you are in contact with the lawyer in case you have any new developments or information that you need to give to the lawyers.
Ask to look at the lawyers credentials and professional experience. Ask about cases that have been successful and also ask about the cases that have not. Try to get a feel for how well the lawyer has represented clients in the past and whether the lawyer has been able to secure awards and settlements.
Trucking Accident Lawyers
Truck accident injury lawyers are available to provide services to those who are injured in a semi truck accident. Lawyer's with years of experience can provide legal guidance to those who are in need of paying off medical expenses and other losses which result from truck accidents.
A truck injury lawyer have gained valuable experience in negotiating with trucking company attorneys and insurance companies and will have the knowledge to secure your rights against them. Often, trucking companies will seek to settle with a truck injury lawyer, as they know that they will not be in a position to take advantage of somebody injured in a truck accident and does not know how to go through the legal process.
Trucking accident lawyers must be licensed in the state in which they practice, having passed the bar exam as well as character and fitness requirements to ensure that they are competent and ethical in conducting their legal practice. If you or a loved one is injured in a trucking accident, be sure to contact an experienced truck accident injury lawyer to secure your rights.
Your Truck Accident Case
Truck accident cases can result in some complex legal problems for a truck injury lawyer. When a truck is involved in an accident, many times the trucking companies insurance company will handle the case, however they may sometimes try to deny liability on the basis of negligent hiring by the trucking company, fault of the driver, or failure to abide by trucking regulations.
It is important to realize that lawsuits against trucking companies can have both positive and negative aspects. For one thing, trucking companies often have deep pockets, for which a truck accident injury lawyer can seek successful judgments against and collect. However, these trucking companies often have in house lawyers that handle such cases and as a result try to use a strategy of draining the truck injury lawyer's funds used to put the case through. All of these are important issues which should be discussed between a semi-truck accident lawyer and his or her client before and during the litigation process.
Comments
comments