Guide to Finding Trust Lawyer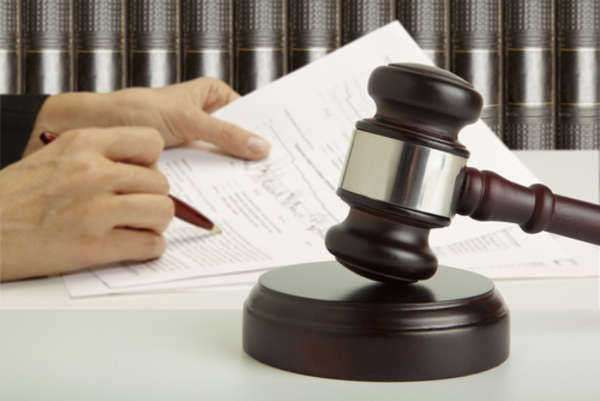 How do I find a Trust Lawyer?
A trust is a legal relationship in which property is placed and held by a controlling party and the property is distributed according to the terms set forth by the grantor of the trust. Trusts are often used to pass property on to children and dependents while controlling how that property can be used and distributed. The property in trusts can be physical property such as real estate or monetary assets.
Why would you want to use a trust?
- Trusts can be used to take certain tax advantages.
- Trusts can be used to avoid costly and time consuming probate through the court system.
- Sometimes people want to control their assets even after their deaths. Trusts allow them to set more specific terms for how their assets will be distributed and in what way they will be used.
- Common trusts are put into place for ensuring it will be used for education, health and wellbeing, or to take care of a disabled or aging beneficiary.
It is important to find an experienced trust lawyer, as they will know the proper steps to create a trust that best fits your needs and requirements. Trust lawyers can also be used to serve as trustees to the trust, as they have experience in the proper procedures for distributing the funds and filing the proper legal documents to ensure the trust is in compliance with the laws.
What to tell your attorney
You must be able to supply your financial information so that the trust lawyer can best advise you for what type of trust you should use and what assets to put in them. You want to be prepared to tell the trust attorney your wishes for the trust, what you want to accomplish with the trust, and all relevant information of those who will benefit from the trust. It may be important to bring financial and legal documents, such as stock holding information, pensions, government benefits, and active wills or life insurance policies.
Where to look for a Trust Lawyer
There are a number of trust lawyers and firms available and many can be found through searching advertisements and other forms of informational material. However, it is best not to rely on advertising alone and instead search for as much information as possible on potential trust lawyers. Information is available from the State Bar Association, who maintain listings of members and reports on ethical violations and other important information.
The internet can also provide a wealth of information for searching for trust lawyers and information about them. You may use this website to find a trust lawyer To do so, use the search box on top of all pages. You may also compare attorneys and ask free questions by clicking Find Attorneys on top of the page.
Do I need a specialist?
Forming and maintaining a trust can be a complicated procedure and involves numerous laws ranging from probate laws, taxation issues, and government benefits. A specialist lawyer with experience developing trusts and a background in this area will be best to help you determine how to best approach your needs and requirements.
Preparing for an appointment
It is important that you not only bring all of your financial information with you but also that are prepared to discuss your financial situation and what goals you want to achieve through a trust. A Trust lawyer can only help you as far as the information they are presented and what the client knows they want to achieve. It also may be appropriate to discuss your intentions with your family before seeking help from a trust lawyer. Depending on your personal situation, you may want to discuss the potential trust with your spouse, children, or other dependents. This can be a very difficult topic to discuss with your family, but it is important that your family is informed so that they can plan their future.
Ensure that you disclose as much information as possible with your trust lawyer, as any information that is left out could be important and have serious consequences. Your trust lawyer must abide by confidentiality rules and will not be allowed to disclose the information you provide him or her without your consent.
Evaluating Experience & Education
Although it is required for all lawyers to graduate from an accredited law school and pass the bar examination in their practicing jurisdiction, it also important to inquire about the trust lawyer's professional experience and credentials. Ensure that the trust attorney is neat and organized. You should also seek a trust lawyer that you feel comfortable with and has a personality that matches yours.
Researching the background and reputation of a trust attorney will assure you that your hard earned assets are safe and secure in the trust. It is in you and your family bests interest to ensure that the trust is properly constructed and executed.
Personality & Values
An experienced trust lawyer will be a very organized and efficient in their work. They will have the relationships with banks and other trust attorneys with an extended network of professionals to consult to ensure that your needs are met.
Be wary of fees that seem unreasonable or any other activity that does not seem professional. Talking with your attorney and getting to know them will help you determine whether a trust lawyer is a good fit for you.
Keeping contact with a trust lawyer is important, as you will want to ensure the trust is being handled professionally and ethically, meeting all of the goals you initially set out to achieve. Do not be afraid to report any behavior that you feel is inappropriate by a trust lawyer, as yourself or future clients may be negatively impacted.
Fees and expenses
Trust lawyers will typically bill by an hourly rate, which will vary by region and lawyer. Trust lawyers should inform you of all fees for maintaining the trust and should be able to give you an estimate of all expected future fees and expenses. A retainer, which is an upfront payment of funds which will be deducted as work is done.
Living Trust Lawyers
Living trust lawyers work with trusts that are created by a living person. Trusts can either be created inter vivos (during life) or can be created at a person's death to distribute their assets. A living trust can be established to benefit the person who is creating the trust or it can benefit third parties. Living trusts are created for a variety of reasons, such as protecting assets from taxes, ensuring assets are protected from being spent frivolously, and saving for college an education for children.
A living trust lawyer will have expertise in understanding how to create the trust as well as how to avoid tax issues and government benefit programs. Living trust lawyers can be found in most localities and will oversee the creation of trusts and their distribution.
Gun Trust Lawyer
A gun trust lawyer specializes in creating trusts and corporate entities to hold the licenses and registration of guns which fall under the National Firearms Act. These specialized gun trust lawyers help clients acquire and legally posses title 3 firearms and firearm paraphernalia that would otherwise be limited or require finger print and background checks.
Gun trust lawyers are a very specialized area of the law and may only operate in particular jurisdictions that do not require corporate entities or trusts to provide fingerprints and background checks for gun ownership. An NFA trust lawyer works specifically within the National Firearms Act to help people possess title 3 firearms which would otherwise not be permissive. The revocable trust which is created has the benefit of avoiding transfer taxes for the buying and selling of certain weapons and avoids the problems of the transferring of guns when a gun owner dies.
A qualified gun trust lawyer should provide their client with detailed information on how to properly transfer their weapons, when and where they may possess the weapons, and guide them through the potential difficulties in obtaining firearms. With their help, gun owners can safely and effectively own and transfer their weapons without fear of government intrusion.
Trust lawyers work with their clients to create legal documents specifying their wishes for their beneficiaries. A trust is a legal entity that holds money or property for a person or a business. Trust lawyers are skilled at setting up these trusts to ensure they hold up in a court of law.
One example of a trust is a living trust, which will spell out exactly who gets what when you pass away. It often lists specific, such as your child cannot access all of the money in a trust until they turn twenty-five. Many people set up trusts through their trust lawyer in order to ensure that all the assets are not spent unwisely.
Some people will use a trust lawyer to create a trust for a charity. The Nobel Prize is a trust set up by Alfred Nobel to award a monetary prize each year in five areas. Trust lawyers are often responsible for overseeing the disbursement of millions of dollars of property or money. It's a huge responsibility and requires a trust attorney with a great deal of knowledge. Trust lawyers usually handle other estate planning matters, such as guardianship or living wills
If you need the services of a trust lawyer, don't wait to contact them. Should something happen to you, your estate may end up in probate court. This means a long legal battle while the attorneys and the court tries to determine what you wanted after you passed away. It's much better to use the services of a trust lawyer ahead of time.
Comments
comments
Related Articles