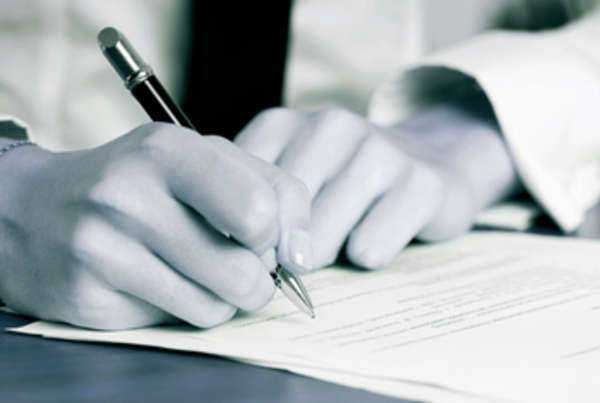 How do I find a Virginia Bankruptcy Lawyer?
Due to the poor economy and recent unemployment problems, many in Virginia are facing mounting debts with no relief in sight. Bills continue to mount and creditors begin to seek repayment, however sometimes it just is not possible to meet your financial obligations. Consultation with Virginia bankruptcy lawyers can help you if you are faced with any of the following situations:
– If you find that you are consistently being contacted by creditors seeking repayment and harassing you at all hours.
– If you are falling behind in payments without any reasonable way of catching back up.
– If you have reached a point where your assets and property are not worth the debts that you carry for them.
A qualified Virginia bankruptcy lawyer can help advise you on what to do in the above situations and provide you with important information for bankruptcy. It can be very frustrating and scary facing the prospects of bankruptcy, but these professionals can help you and give your family peace of mind during difficult financial times.
What to tell your attorney
It will be very important that you provide enough information so that your Virginia bankruptcy lawyer can adequately evaluate your case and advise you on what your next steps should be. Of course, your lawyer will need as much of your financial information as possible. This may include your earning and spending history are well as current debts and payments. Be as honest as you can be, naming everything you own. Bankruptcy is meant to protect your important assets and failing to report them can greatly affect your bankruptcy proceedings.
Where to look for an attorney
Virginia bankruptcy lawyers can be found throughout the state and will often attempt to bring in clients through advertisements and referral services. You have probably seen many advertisements on television, radio, or print ads in newspapers and circulars. While these can all provide you with the names and locations of lawyers in your area that offer bankruptcy services, it is not wise to rely on their claims and promises without further validating them with unbiased sources. Always check with others who have used their services, information on the internet, or check with the Virginia State Bar Association for further guidance.
This website can provide you with a head start in seeking a qualified bankruptcy lawyer. Use the search function on the top of the page to find and compare lawyers in your vicinity. Also available is an option to ask questions for legal professionals, who are available to guide you when choosing a bankruptcy lawyer.
Do I need a specialist?
Bankruptcy law is a specialized area of practice that requires knowledge not only of legal principles but also accounting and finance. Bankruptcy lawyers also work as an economic advisor for their clients, helping them through difficult economic times and establishing goals to keep them solvent during bankruptcy. It is highly recommended that you use the services of an experienced Virginia bankruptcy lawyer who can help get you through the process and advise you on your finances.
Preparing for an appointment
Always come prepared for a meeting with a lawyer ready to discuss the matter. Bringing in documents that relate to your financial situation will help your lawyer understand your needs and help evaluate what course of action will be best for you. Important documents may include unemployment benefit stubs, paychecks, billing statements, overdue notices, or medical records if you have a hardship. Consult with your lawyer over the phone or email so that you know which documents will be important for you. You will also need to be prepared to have an in depth discussion of your situation. Come prepared with specific names, dates , places, and times that are pertinent to your case.
Having questions ready for your lawyer can help both of you understand each other and get you the knowledge you need to know about your case. Writing them down is the best way of ensuring that you get your questions answered.
Evaluating Experience & Education
Any lawyer in Virginia must meet the same basic requirements before they are allowed to advise and represent clients in legal matters. They must graduate from an accredited law school in the United States, which is a 3 or 4 year program after college. They then must pass the Virginia state bar examination and meet the ethical requirements as established by the Virginia State Bar Association. Once, admitted to practice, a lawyer still may not have the proper experience you will need in order to represent you. Instead, select a Virginia bankruptcy lawyer that has previously represented clients and knows how to deal with issues that may arise during the process.
Never rely on advertisements when selecting a bankruptcy lawyer. Instead, verify the claims made by conducting some of your own research. You will find a little bit of research may help lead you to a high quality lawyer that can best advise you on your economic health.
Personality & Values
A good Virginia bankruptcy lawyer will have had the experience to properly advise their clients on financial matters while considering bankruptcy. Bankruptcy ids a very serious matter, therefore it is important that you select a bankruptcy specialist who is well organized and can put your best case forward through bankruptcy. Bankruptcy requires a strict accounting of your assets, so make sure your lawyer asks for your financial information and consults with you before any bankruptcy filing is begun.
Always be cautious of fees and expenses that do not seem right to you. Question any expenses that you do not understand or believe that is fair. While the majority of bankruptcy lawyers are honest professionals who want to help you, there may be some who try to take advantage of you during your time of need. If you suspect a lawyer is engaging in any unethical behavior while representing you, contact the Virginia Bar Association to inquire about your rights and file any grievances if need be.
Rates, Fees & Retainers
Virginia bankruptcy lawyers are required by law to charge and upfront fee for their services. This is due to the fact that they are not allowed to become a creditor to you when you file for bankruptcy, or else they would have a conflict of interest. Instead, your lawyer must disclose all of this to you and not begin to represent you until you have paid the necessary fees and expenses. It is important that you calculate all of this into your budget before seeking bankruptcy.
In Virgina, bankruptcy lawyers can charge a wide range of fees, all dependent on the level of expertise of the lawyer and the amount of work that will be necessary for your filing. Expect to pay anywhere between $1,000 to $10,000 based on the complexity of your case and the amount of time your lawyer will need.
Interviewing your attorney
When speaking with your lawyer, keep the following questions in mind:
What are the total expenses that I should expect to incur during the bankruptcy process?
Am I a good candidate for bankruptcy?
What are the consequences of filing for bankruptcy?
What type of bankruptcy should I file for?
How many similar cases have to filed?
When can I contact you and when will you contact me for updates about my filing?
Whenever you may be facing financial difficulties or have a bad personal economic outlook, it is important that you do whatever you can to protect your hard earned savings and property from creditors. At a certain point, you just have no option but to seek protection under the United States' bankruptcy laws. While you may be embarrassed or reluctant to seek such help, you should consider it a good thing that such help is available for the thousands of people every year who file for bankruptcy. Lawyers in Virginia will be the first to tell you that everyone going through a bankruptcy is hurt and dejected but after all is said and done, usually on track for a much happier life, both emotionally and financially.
The first step in the bankruptcy process is identifying the fact that you are facing insolvency problems and will need the help of a bankruptcy lawyer. Virginia has many bankruptcy lawyers available, so finding the right one for your circumstances is the next step. Try to find one that specializes in your level of assets. People with both large amounts of assets and small file for bankruptcy and likewise there are lawyers who specialize in helping high net worth bankruptcies and small net worth bankruptcies. Once you have found the right bankruptcy lawyer, you will go through all of your finances to come up with an accounting of all your debts and all of your assets. Your home and other important property will all be protected through the process unless you are facing foreclosure on your mortgage.
Once you and your bankruptcy lawyer in Virginia have put all of this together, your bankruptcy must be filed with the Federal Bankruptcy court of your district. You will be assigned a case managing judge who will oversee your bankruptcy. Certain debts will be paid while others will be discharged. Consult with your bankruptcy lawyer for more information about the process. Once completed, the consequences of bankruptcy will mean that you will no longer have the credit necessary to purchase items with credit cards, lease a new car, or purchase a new home for a term of years. While these seem like harsh consequences, you will find the adjustment in your life will help you make better financial decisions and spend your money in ways that will not lead to financial problems in the near future.
Comments
comments