Guide to Finding Visa Lawyer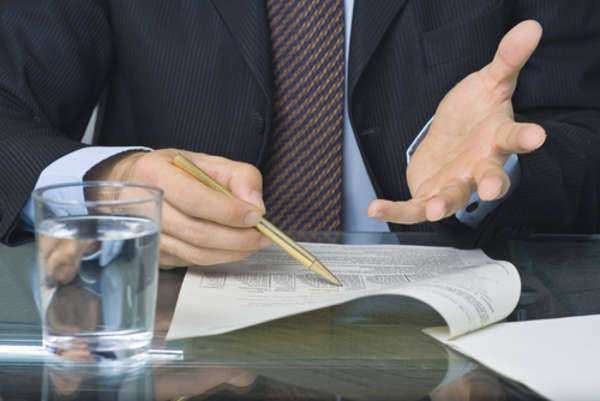 How do I find a Visa Lawyer?
Immigration lawyers and Visa lawyer specialists help people who are seeking to visit, live, work, or educate themselves in the United States. Visas are granted for the following reasons:
- Temporary visas may be granted for brief visits, such as vacations or business trips by a foreign national into the United States.
- Immigrant visas may be granted for those seeking longer periods of residency in the United States for education or temporary work.
- Finally, for those seeking to permanently move to the United States, an immigrant visa needs to be obtained.
It is often a necessity that a foreign national seek legal help for obtaining visas, especially when there are language and cultural barriers.
What to tell your attorney
You should come to your visa lawyer with a specific reason for wanting to obtain a visa and what you want to do with it. If you are seeking a visa for a temporary visit or vacation, it can be obtained through your home country's governmental agencies. Visas for longer durations will require the help of a visa lawyer in the United States. You must identify your reasons for obtaining the visa, the amount of time you will need it for, and if any other friends or family will be joining you.
Where to look for an attorney
Visa lawyers are available in most areas, but will predominately be found in major metropolitan areas where foreign nationals will typically first move to the United States. Their services may often be advertised through different media sources or may be recommended from other members of the community. Try to conduct some form of research into your chosen visa lawyer, in order to assure yourself that you are choosing a qualified and trustworthy visa lawyer.
You can use this website to find a visa lawyer in your area. To do so, use the search function at the top of the page to find, compare, and ask legal questions for law professionals in your area.
Do I need a specialist?
Immigration and visa lawyers are a highly specialized group of attorneys that focus their attention on the needs of communities in need. They are often connected to specific cultural groups and have special language skills to help they communicate with their clients and to better help them assimilate into the culture of the United States. Seeking a visa lawyer with experience in visa law, especially one that is connected to your background, may help you in seeking a visa.
Preparing for an appointment
Prepare all the necessary documents that are needed to obtain a visa. Make sure you have them organized and ready for your visa lawyer to review and evaluate. You will need identifying documents, work papers, and any other documents that identify you, your country of origin, and any special skills you may have or schools you will be attending. Come prepared to discuss what you want to accomplish by obtaining a visa lawyer, and how you want your lawyer to help you. The more information you can provide to your lawyer the better and quicker they can represent you. Finally, ensure that you are truthful and have all of your factual information correct. Any mistakes may result in loss of your visa and immigration problems.
Come prepared with questions ready for your visa lawyer. Don't be afraid to ask if you do not understand something or want to learn more about the process. Your lawyer should be ready give you the information you need to be comfortable with the visa and immigration process.
Evaluating Experience & Education
Any visa lawyer you seek must have graduated from an accredited law school and passed the bar exam in the state in which they are practicing. Ensure that they have had experience helping others obtain visas and that they have a network of connections to help you in your transition to the United States. To ensure the trustworthiness of your lawyer, check with the state bar association to find any ethical violations, sanctions, or consumer complaints that may have been made against a lawyer you do not know.
Advertising and name recognition are not the only sources of information you should rely on when selecting visa lawyers. Find information from unbiased sources to back up any claims of advertisements.
Personality & Values
Experienced visa lawyers will know the immigration process and requirements for obtaining visas. They will have helped others in the past obtain their visas and have guided them smoothly through the process. Be aware of unreasonable fees or excessive claims. Your visa lawyer should be able to help, but it will be a long process that requires a commitment of time and effort by your lawyer. It is for these reasons that you find a lawyer that you can be assured will spend the appropriate time on your case and not leave your visa applications and paperwork to wait.
Rates, Fees & Retainers
Typically, visa lawyers charge their clients a flat fee, for filing applications, appealing denials, or any other number of specific legal services they may provide. For more technical visa issues and legal problems, a visa lawyer may charge an hourly fee and require a substantial retainer fee before starting to provide you with their legal services.
Check with your local visa lawyers for estimates of fees and rates, also taking into account any expenses that may also be incurred. Be sure to choose a lawyer that has both reasonable fees but also has the necessary experience to represent you.
Interviewing your attorney
Think about the following when discussing your visa application with your lawyer:
- What are the fees that you require and what other expenses should I expert to pay for your services.
- How long should this process take and what will happen if my visa is denied or other problems arise?
- How can I contact you? When are you available for consultation and advice when I have questions? When will you update me on my case and what can I do to help the process along?
K1 Visa Lawyer
A K1 visa lawyer works with clients who intend to have a marriage between a U.S. citizen and a foreign national who is not currently in the United States. K1 visas require that the marriage will take place within 90 days of issuance of the visa. Once the couple marries, the foreign national will have the status of permanent resident and will be allowed to live and work in the United States. Most K1 visas are granted when they are applied for, however a small percentage are denied due to questionable paperwork or suspect marriages.
If you are seeking a K1 visa, it is important that you stay in contact with your fiancée. Visa lawyers will be available to file the paperwork, but it will be important that you coordinate travel plans, marriage plans, and your visa applications for your fiancée. Visa lawyer should be consulted during this process to best estimate the times and chances of approval, so working closely with a K1 visa lawyer is very important.
H1B Visa Lawyer
An H1B visa lawyer works with clients who are seeking temporary employment for a United States employer. Only specific skilled workers may qualify, including architects, engineers, lawyers, accountants, and business experts. Before applying for an H1B visa, a client should consult with their H1B visa lawyer as whether they will qualify and how long the visa will be valid. This should be coordinated between the worker, the U.S. company, and the lawyer. A United States employer must sponsor a potential temporary worker for their application of this specific type of visa, so it is important that they timely file all appropriate legal documents for their prospective employee.
Comments
comments