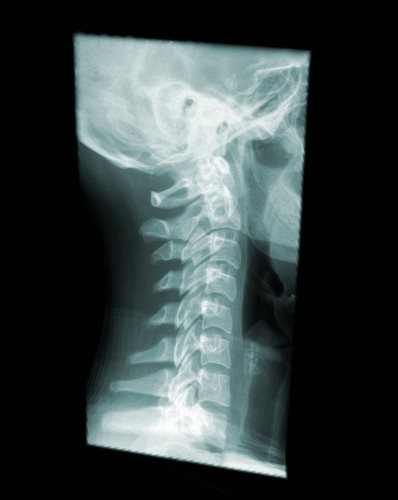 Do I need a Whiplash Lawyer?
Every year, nearly 1 million Americans suffer from whiplash. While these injuries are mostly treatable, a good portion—due to the lingering effects of traumatic brain injuries—result in death. These statistics shed light on the severity of the injury whiplash sometimes requires lifelong medical care.
A traumatic brain injury is any brain injury caused by a sudden and forceful blow to the head or a sudden acceleration and deceleration of the head without physical contact. Whiplash injuries are typically precipitated by auto accidents. Whiplash is an extremely serious injury that involves the head, neck or back. It is an agglomeration of symptoms typically caused by an abrupt movement of the head forward or backward. Whiplash injuries can include back strains, neck pulls, stiffness and pain, and injuries to ligaments, tissues and muscles in the head, neck or back.
A whiplash injury is typically common in rear-end collisions. These injuries may not appear immediately and the damage sustained may be temporary or permanent. Most commonly, a whiplash injury is insidious; it may take a while for the symptoms to manifest and subsequent years to subside. Besides injuries to the neck and back, whiplash can yield the following symptoms:
•
Numbness in arm or hand
The necessity regarding the hiring of a whiplash lawyer is dependent on how you sustained the injury. For instance, you should contact a whiplash lawyer, if you are involved in an accident of any kind, where another individual or entity was responsible for the accident. That being said, if these injuries were self-inflicted, meaning you were solely liable for inflicting the pain, then a whiplash lawyer is not needed.
If your whiplash injury is severe enough that it impedes you from working you should immediately contact a whiplash lawyer. The loss of wages can be recouped through the filing of an accident claim.
In most cases, the evaluation of liability is not clear-cut; this ambiguity ultimately creates confusion regarding the hiring of a whiplash lawyer. If you are involved in an accident where another individual or entity was involved (whether directly or indirectly), it is therefore necessary, to at least consult with a whiplash attorney.
Talking with a whiplash attorney regarding your accident will elucidate on liability issues and reveal the worthiness or existence of your case. If you have legitimate grounds to sue a party for perpetuating your whiplash injury, then you should proceed with hiring a whiplash lawyer. Regardless of the intricacies surrounding your case, it cannot hurt to at least contact a whiplash lawyer to see if you have any grounds for a lawsuit. There is no fee for simply asking basic questions and expounding your particular case.
Whiplash cases are typically tied-into personal injury or car accident compensation claims. If you are injured as a result of another party's action or negligence, you have a right to sue that party, and claim compensation for the injuries suffered and the cost of convalescence. Usually, these injuries are covered by the party's underlying insurance company; however, this transfer will vary depending on the particularities of the insurance policy.
Where can I find an Effective Whiplash Lawyer?
The process of selecting a suitable whiplash lawyer– given the increased specialty of the legal professional—as interviewing and subsequently selecting lawyers in a broader field of law. That being said, the search process still requires mot than just picking names from Google or your phone book. Because of the injuries sustained and the cost of care, hiring a whiplash lawyer represents a crucial decision in your life. It is thus, necessary to engage in the hiring process in a prudent, yet thorough fashion.
When selecting a whiplash lawyer you will want to ask the following questions and inspect the following characteristics:
•
Observe all the facets and details associated with your accident. Elucidating the incident will reveal liability; in turn, liability will reveal the effectiveness of your case.
•
After you have identified the variables in your case, perform GOOGLE searches for whiplash lawyers in your area. The majority of whiplash lawyers will be listed via their firm's website. It is important to take note that many whiplash lawyers will operate as personal injury attorneys.
•
Search the Internet to find other whiplash victims who share similar legal problems. Read their stories and take note of how they went about hiring a whiplash lawyer.
•
Contact a local lawyer referral service. These services are provided by your city or state's bar association and will list all whiplash lawyers in your area.
•
Consult your friends and family and ask if they have any experience dealing with whiplash lawyers.
How do I evaluate Whiplash Lawyers?
Once you have compiled a list of prospective whiplash lawyers in your area you must contact them to gauge their abilities and anticipated effectiveness. The majority of whiplash lawyers will offer free consultations; these preliminary meetings enable you to evaluate the whiplash lawyer's personality, experience and professionalism. Furthermore, the consultation will enlighten you as to the chances of winning your whiplash claim. When meeting with the whiplash lawyer, take note of the following:
•
Does the whiplash lawyer listen well or perpetually ignore/talk-over you?
•
Does the whiplash lawyer instill confidence? Do you feel that your claim will be resolved in a cost-effective manner?
•
Understand that most whiplash lawyers handle all personal injury claims for their firm. Because of their busy schedule, whiplash lawyers will delegate work to their staff. The staff therefore, must be evaluated as well. Everything in the firm reflects the whiplash lawyer's character, so evaluate their dress, manner and attitude.
These characteristics are crucial to evaluate; however, a whiplash lawyer's most important attribute is undoubtedly experience. Experience in whiplash claims represents the lawyer's grasp of the legal framework and his or her ability to expedite the claim process.
A whiplash lawyer's educational background is also an important variable when deciding who to hire. However, the individual's education should take a backseat to his or her licenses, personality, qualifications and experience.
What are the Fees Associated with Whiplash Lawyers:
Because whiplash lawyers file accident claims, they will primarily work on a contingency schedule—the lawyer will only get paid if he or she wins. Because of this payment policy, the majority of whiplash lawyers will only take cases that are likely to succeed in court.
The contingency fee will vary based on the experience and reputation of the whiplash lawyer. The more experienced and reputable the individual is, the more he or she will charge. That being said, contingency fees will fluctuate between 20-40% of the settlement.
Whiplash is a neck injury that is common in rear end collision car accidents. Sudden head movement during these accidents forces the head to snap forward, and then back, which stretches or tears the anterior longitudinal ligament. The resulting injury may not be fatal, but can be painful or even debilitating. A whiplash lawyer is a personal injury lawyer than will help you win damages against the party that caused the whiplash injury. Remember that auto accidents alone do not cause whiplash injuries. Other forms of transportation, amusement park rides and sports activities may also cause whiplash. As long as liability can be proven, the whiplash lawyer can help you win compensatory damages against the responsible party.
What are the types of damages that can be recovered by a whiplash lawyer?
There are three typical categories of damages that can be recovered in personal injury cases. Non-economic damages cover pain and suffering as a result of the injuries. This represents harm to both the individual and the individual's family and tends to be difficult to prove in court.
Compensatory damages are more common and represent direct damages to the economic welfare of the injured person and represents medical expenses, lost wages, and other potential income lost by way of the whiplash injury. Additionally, the court may impose punitive damages on the defendant to punish excessive negligence or disregard for the welfare of the plaintiff. These damages will be awarded for particularly egregious violations in the standard of care or duty on the part of the defendant.
Before meeting with the whiplash lawyer
You will need to bring all documentation and evidence related to the accident that caused the whiplash injury. This will include police reports, insurance documents detailing damages done and medical documentation for injuries. As many injury cases will be resolved in settlement, having definitive proof of liability on the part of the defendant will lead to a reasonable settlement that will avoid going to court to resolve the matter.
Where to look for a whiplash lawyer
You may use this website to find a whiplash lawyer. To do so, use the search box on top of all pages. You may also compare attorneys and ask free questions by clicking Find Attorneys on top of the page.
Is comparative negligence a factor in my case?
Unlike other car accidents, rear end collisions are not typically the fault of the driver that is hit, unless that driver stops suddenly and the other car is unable to stop in time. Even then, the share of the other driver's negligence is likely to be greater than the driver that suffered the whiplash. For cases such as whiplash injuries sustained on amusement park rides, the operator of the ride has a standard of care to the rider and sufficient safety precautions must be in place to protect the safety of the rider. If an injury is sustained there and the rider has followed all posted and reasonable safety precautions, comparative negligence laws are unlikely to constrain the damages that will be won by the plaintiff.
Contributory negligence is the measure of the plaintiff's negligence in the accident. The court may reduce the damages collected by the plaintiff by a percentage of that individual's negligence in the accident if they are authorized to do so by state law. The whiplash lawyer will be able to explain to you the state laws that might constrain your injury compensation claim as a result of a whiplash injury
Evaluating the whiplash lawyer
Honesty and objectively are the two most important factors for a whiplash lawyer. The best whiplash lawyer will analyze your case objectively and determine your chances of winning at trial or reaching a favorable settlement.
Advertising should never be considered as a factor and quality advertising is not necessarily indicative of the best law firms.
Due to the prevalence of accident and personal injury law firms, you will have a reasonable amount of options. This will enable you to work within your needs if you need a bilingual lawyer or have other special needs. Remember that whiplash can impact your health and wellbeing for a number of years after the accident and winning damages will go a long way towards rehabilitation and managing the pain.
Try to find a whiplash lawyer that is willing to conform to your needs, communicates effectively with you and has a record of excellent professionalism. Bar association membership indicates that the lawyer adheres to a standard of professional excellence, as defined by that organization.
Rates, Fees & Retainers
Contingency arrangements are the most common billing arrangements for whiplash injury cases. Contingency fees are a percentage of the settlement that the firm is entitled to as compensation for legal services. This may be limited by law, in either a hard monetary or percentage cap. The cap may also differ based on the total damages won.
If you choose not to have a contingency arrangement, then you will likely have to set up a billable retainer account. There, the whiplash lawyer's hourly and fixed fees will be assessed. You will need to know the extent of these fees and have this agreement in writing before agreeing to legal services. The retainer account is refilled at the discretion of the lawyer.
Questions to ask the whiplash lawyer
The following questions are important when interviewing your attorney:
What will happen if the other party refuses the settlement offer?
Will I be represented you if we go to court?
Who will I contact if there is a problem or if I have a question about the lawsuit?
Have you worked with clients that have had situations similar to mine?
What is this state's contributory negligence law, if applicable?
Will this law apply to me?
Can you allow me to examine your credentials?
Do you have alternatives to contingency billing?
If you cannot handle my case, can you refer me to an accident law firm that can?
Whiplash lawyers are those who will defend someone who has been the victim of whiplash, which usually occurs after an automobile accident. Those who have whiplash often have a tough time proving the matter, although the whiplash lawyer will usually send them to a doctor who will be able to make a statement on their behalf.
The whiplash lawyer is a litigator and will go to court if necessary to make sure their client gets their fair share of what is due to them. Whiplash lawyers act like other personal injury lawyers in the fact that they do not get money from the victim of the accident but will collect money when the suit is finished from the proceeds of the settlement or the judgment. Those who have been injured in an accident and need a lawyer need to seek out the advice of whiplash lawyers who will make sure that they defend their case.
Comments
comments