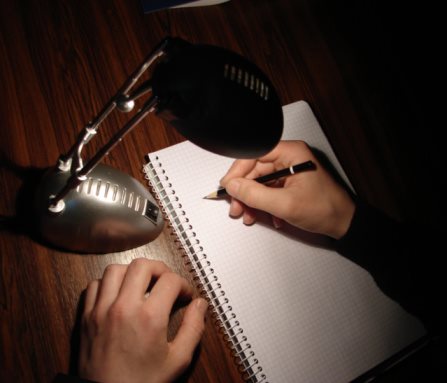 Do I need a Wrongful Death Lawyer?
If a family member or loved one died as a result of an accident or precipitation that was carried-out in a negligent manner, you must contact a wrongful death lawyer to file a suit against the liable party. There are a series of time limitations, as well as other legal implications involved with wrongful death suits. These complications ultimately compel the hiring of a wrongful death lawyer.
A wrongful death suit is initiated by the executor (personal representative) of the deceased individual's estate. However, any legal actions for personal injury or expenses incurred prior to the death are typically tried.
Each state drafts its own set of civil wrongful death laws (known as statutes). While the majority of these statutes are uniform with regard to the principle, each jurisdiction is unique. Wrongful death statutes do not exist at the federal level.
Before you evaluate the need for a wrongful death lawyer, you must understand what incidences necessitate the inclusion of legal representation. The following situations will warrant the filing of a wrongful death suit and will thus mandate the hiring of a wrongful death lawyer:
•
Any act of medical malpractice that results in death
•
Any motor vehicle accident that was perpetuated by another party's negligence or misconduct
•
Neglect or abuse on the part of a nursing facility that results in the death of an individual
•
Death during any supervised activity (field trips, public swimming pools, sporting events etc.)
What you must know about Wrongful Death Lawyers:
A wrongful death lawyer will initiate a suit against the party who instigated or caused the death. These suits are typically based on a state's statute'; a wrongful death case is never administered in a criminal court of law.
During a wrongful death suit, the filing party will typically seek retribution in the form of monetary compensation. This compensation serves as a reimbursement, for medical costs (if applicable), opportunity costs (lost wages and time), and the emotional stress of dealing with a lost loved one.
A wrongful death lawsuit will allow the close relatives or spouses—of an individual who was injured and died from a negligent or wrongful action—to recover for lost emotional and financial support. Wrongful death suits may be filed due to a negligent action, such as careless driving, or deliberate actions, such as an intentional murder.
A wrongful death suit will allege that the decedent died as a result of the liability—caused by negligence or recklessness—on the defendant's part. The decedent's family (commonly known as distributes in a wrongful death suit) is entitled to monetary damages to compensate for the death and the defendant's conduct. Typical distributes include the decedent's children, parents or spouse.
A wrongful death lawyer will typically have experience with personal injury law. Similar to personal injury, a wrongful death suit will seek pecuniary compensation for emotional stress, opportunity costs and lost wages placed on the family members of the decedent. Courts define pecuniary injuries as any that includes the loss of service, the prospect of inheritance, expenses associated with funerals or loss of support. In addition to this cost, disciplinary damages may be awarded in cases or malicious wrong-doing.
How do I find an Effective Wrongful Death Lawyer?
Due to the significance of a wrongful death suit and the expected payout of a settlement, finding the right lawyer is imperative. The process of hiring an effective wrongful death lawyer is somewhat tedious; however, if you find appropriate representation, your research will pay-off.
Follow these steps if you want to find an effective Wrongful Death Lawyer:
•
Before beginning the search, you must first review your case. Understand the intricacies surrounding the death and the liability issues present. Once you have a grasp for the variables and particulars that frame your case, search the Internet for Wrongful Death Lawyers in your area. Use GOOGLE to locate the individuals and perform appropriate due diligence thereafter.
•
Call a local lawyer referral service, to provide all wrongful death lawyers in your area. All wrongful death lawyers who pass the State's Bar Association are grouped in a public database that is made available for viewing.
•
Utilize peer review services and Internet forums to review a wrongful death lawyer's effectiveness. These forums are peer-based and are rendered by clients of the individual in question. Consult your family attorney or any friend/relative who has legal experience. Many trial lawyers tend to specialize in a particular legal scope; experienced trial lawyers typically have an established reputation in the community.
•
Observe the wrongful death lawyer's biographical information, including their educational background and experience. Be sure to evaluate their individual expertise—does it match what your case revolves around?
What Should I Look for in a Wrongful Death Lawyer?
Once you narrow your list of prospective wrongful death lawyers to a special few, you must engage in consultations with them. Because a wrongful death lawyer will operate with a contingency-fee schedule, the majority of these legal professionals will offer free consultations. (Wrongful death lawyers will typically not take a case unless they think they can win.) This preliminary interview enables you to develop a rapport with the legal professional, while enabling the wrongful death lawyer to gauge the probability of winning your claim. When meeting with your prospective wrongful death lawyer, be sure to observe the following:
•
Does the wrongful death lawyer listen well?
•
Does the wrongful death lawyer understand the particulars surrounding your case? Is he knowledgeable with this area of personal injury law?
•
Does the wrongful death lawyer's expertise and experience instill confidence in you?
•
Does the wrongful death lawyer seem sympathetic to your situation? Is he a hard-worker and does he make himself available to you?
The above questions are critical, but the essential attribute when evaluating a wrongful death lawyer's usefulness is his/her experience. This key variable (in addition to their contingency fee percentage) sheds light on the individual's ability to construct a sound claim.
If your loved one has suffered a wrongful death, you should contact a wrongful death lawyer as soon as possible. Wrongful death lawyers represent the families of people killed due to the negligence of others. This might include deaths from traffic accidents, workplace accidents, or defective products. Wrongful death lawyers provide the experienced representation necessary to take on the big insurance companies and their attorneys.
The main responsibility of a wrongful death lawyer is negotiate with the insurance company to try to come to a fair and full compensation amount. However, many times, the wrongful death lawyer is required to take the case to trial if it cannot be settled out of court. Most wrongful death lawyers work on a contingency basis. This means that you don't pay anything up front. The lawyer fees are taken out in a percentage of the settlement once it is accepted.
A wrongful death lawyer will investigate the cause of death and may require experts to help determine why the accident occurred. They will review all of the police and accident reports, as well as doctors and autopsy reports. Once the cause of death has been established, wrongful death lawyers will work with you to determine a fair and full compensation amount. If the insurance company denies this settlement, the attorney will take the case to trial.
Choose an attorney for your wrongful death case that is experienced in these types of cases, both in negotiations and in a trial setting. This will help you get the best settlement for you and your family.
Comments
comments