Guide to Finding Wrongful Termination Lawyer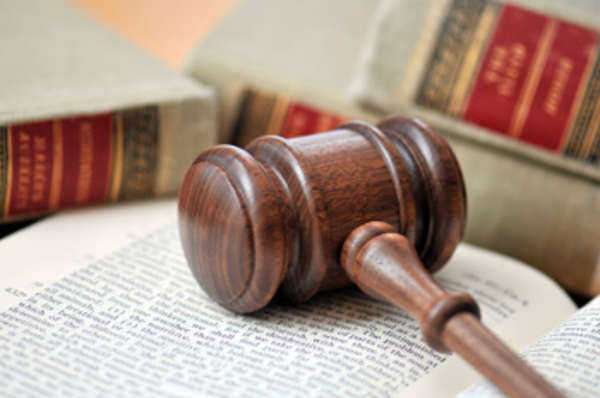 Federal law makes the termination of employees based on certain circumstances illegal and the wrongful termination of an employee can be grounds for a lawsuit to recover lost wages, attorney fees and other damages against former employers.
What are some instances of wrongful termination?
You have a case to sue an employer for wrongful termination under any of the following conditions:
-
Discrimination on the part of the employer was a factor in deciding your termination
-
You were fired for filing a complaint against your employer, including a complaint about harassment or discrimination.
-
You were fired while exercising your rights under federal law; including family/medical leave provided under the FMLA or leave for military service.
-
Termination was due to your refusal to commit an illegal act on behalf of the employer
-
The employer violated established termination policies or the terms of your employment.
What must I prepare before consulting a wrongful termination lawyer?
Gather all relevant documents, including company policies regarding termination, employment contracts and any proof of harassment or illegal behavior on the part of the employer. This may include personal communication as well as testimony from other employees. While not all evidence will be admissible in trial, these materials will help the wrongful termination lawyer build a case against the employer. Consider if you would like to sue for your reinstatement, if the emotional harm has not been severe enough to prevent you from wanting to work for that employer again.
Where can I find a wrongful termination lawyer?
You may use the search function of this site to find a trusted wrongful termination lawyer. Additionally, State Bar Associations maintain listings of their members and their specialties. Members of Bar Associations generally have to abide by standards of professionalism and ethics which means that not only if the lawyer held to high standards, but you may petition the Bar Association dispute resolution services in case of lawyer misconduct.
Evaluating Experience & Education
Although it is required of lawyers to graduate from an accredited law school and pass the bar examination, it never hurts to examine the lawyer's credentials. Advertising and name recognition are not always hallmarks of good lawyers and should never be used when evaluating an attorney. Ask the wrongful termination lawyer about the number of similar cases he has worked on and specific examples if possible.
Communication is important in a client-lawyer relationship. You must be able to have constant communication with your wrongful termination attorney. Be wary of an attorney that makes unrealistic promises or seems far too eager to gain your trust. A good attorney is objective and is better at objectively analyzing your case for weaknesses than blindly rushing off to trial. Ensure that the attorney is incentivized to get the best possible settlement, rather than seeking a quick settlement that will allow him or her to collect a lawyer's fee and drop the case. Percentage contingency fees rather than lump sum payments are a good way to achieve this.
Personality & Values
An experienced wrongful termination lawyer will have a reasonable expectation of how the lawsuit will proceed and the ways that it may potentially become complicated. Joinders of additional parties to the lawsuit may be one potential complication. Joinders may occur in wrongful cases where employer being sued has terminated multiple individuals and the court decides that its time is best spent combining all the charges against the defendant rather than dealing with several trials with the same defendant.
Be aware of unreasonable fees, illegal activity or coercion on the part of the wrongful termination lawyer. You will usually be able to determine if your attorney has your best interests in mind. Bar Associations maintain alternate dispute resolution and grievance services for clients that have issues with their wrongful termination lawyer. Failing to report negligent or unethical behavior may negatively affect both you and future clients.
Rates, Fees & Retainers
There are various fees that are accrued when consulting and retaining a wrongful termination lawyer. It is important to be aware of these fees. You should be able to get all fees in writing from a reputable attorney.
A contingency fee is a percentage of the award that the wrongful termination lawyer is entitled to claim if they win the case. Nearly all wrongful termination lawyers accept cases on this basis and the fee can range from 33-40% of the award. These fees are generally non-negotiable unless regulated by law or accompanying a case with the possibility of a substantial award.
A retainer fee is a non-refundable advance payment by the client that covers the cost of services provided by the lawyer. This money goes into a trust account and will need to be refilled, at the lawyer's discretion. If you cannot afford to keep a lawyer on retainer, the lawyer may work by hour or on contingency. Generally speaking, you will not need a retainer as many wrongful termination lawyers are willing to work on contingency once they determine that a reasonable claim can be made.
A referral fee can be charged by some attorneys that do not specialize in your case but do know another attorney at another firm with that specialty. This does not increase the fees that the client must pay, but is merely an agreement between two attorneys to share the award. The State Bar usually requires the approval and disclosure of this agreement to the client. An attorney that has been referred has the best incentive to win the case and indeed some of the best lawyers only accept referrals.
Some attorneys will charge fees for the use of support staff, such as paralegals that conduct research and compose legal documents. You should be made aware of the charges associated with these services. Pro bono and low cost services may be available to those that can demonstrate need. Lawyers may still prefer to work on contingency and merely take a smaller percentage of the award, in deference to the client's economic need.
Interviewing your attorney
The following questions are important when interviewing your attorney:
What fees do I pay for retaining services? Can I have that in writing?
What percentage of the award will you collect?
Do you take a smaller percentage if we settle out of court?
Does this include general knowledge of the field that can help us anticipate problems with the case?
Can I contact you directly if there is a problem?
Can you allow me to examine your credentials?
What is your experience with my circumstances?
If you cannot handle my case, can you refer me to a lawyer that can?
Comments
comments