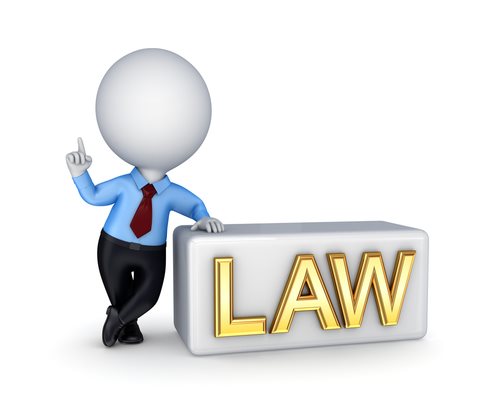 Even in Wyoming, you have plenty of options for competent legal representation on a wide range of legal matters. Local legal representation is important for a number of reasons, including knowledge of local and state laws that will affect you case, particularly if you are pursing litigation. Use this guide to find out how you can find a Wyoming lawyer as well as important information about the practice of law in Wyoming.
What is the Wyoming State Bar?
The Wyoming State Bar is a mandatory membership organization for Wyoming lawyers that licenses, regulates and disciplines the legal profession. In doing so, this organization improves the practice of law in Wyoming and ensure clients enjoy the highest quality of legal representation when they need it. The WSB provides Continuing Legal Education classes as well as publications that inform members on changes to the law and its practice in the state. The Wyoming Casemaker online law library is also available which helps Wyoming lawyers get organized and be more efficient when dealing with questions clients may have about their legal matter.
How can I verify my Wyoming lawyer is legitimate?
The Wyoming State Bar provides a directory of every lawyer authorized to practice law in the state. You can search this directory on the state bar website, or contact the state bar directly to enquire about the current status of an attorney you may be considering. All illegitimate lawyers engaged in the unauthorized practice of law should be reported to the state bar without delay. Preventing the unauthorized practice of law is important to prevent clients from being victimized and jeopardizing their chance at legal restitution.
What can I do if I have a complaint about my Wyoming lawyer?
The Wyoming state bar offers a complaint intake service for both lawyers and judges. Wyoming lawyers found violating an ethical rule could be disciplined with a private reprimand, public censure, suspension and even disbarment. These actions, with the exception of a private reprimand are public record and will be noted on the WSB website. Complaints made against a lawyer be acted upon once pending litigation has been resolved and attempts to communicate the issue with the lawyer have been exhausted. The complaints system may not be used to resolve fee disputes, dissatisfaction about strategy, rude behavior and cannot be used to recover monetary damages. Fee disputes are handled by a different mechanism within the WSB
How do I find a Wyoming lawyer?
Aside from using this website's Find Attorney's function, located at the top of every page, you may use the free Wyoming State Bar Lawyer Referral Service. This service is simple to use and can be accessed from the WSB website. You will select the area of law and be able to pick from a list of Wyoming lawyers near you. Fees for initial consultation are at the discretion of the Wyoming lawyer. There is typically no fee for injury cases and other litigation that would involve a contingency fee arrangement. All Wyoming lawyers in the LRS have liability insurance in addition to being vetted by the state authority.
The Wyoming Volunteer Lawyers Program will handle legal issues such as bankruptcy, power of attorney and family law for low income residents. Contact this program for more information on free and low cost legal services.
Free services may be available to low-income families as well as no-cost consultations. Some insurance plans will cover the cost of attorneys in accident liability cases. Typical pro bono work will be for family law or divorce issues while most accident and negligence case will rely on a contingency arrangement, unless the indigent person is in need of the entire award, due to substantial damages or economic need. Class action suits for multiple injured parties may reduce the burden of legal fees by spreading it among the clients.
What are the typical rates of a Wyoming lawyer?
There are various fees that are accrued when consulting and retaining a lawyer. It is important to be aware of these fees. You should be able to get all fees in writing from a reputable attorney. This was you will have a record if you need to enter fee dispute resolution through the state bar.
A contingency fee is a percentage of the award that an accident, negligence or malpractice lawyer is entitled to claim if they win the case. The amount collected by the Wyoming lawyer will be subject to scrutiny by the court, especially in cases with a high payout. Wyoming has unique limits on contingency fees, particularly for amounts less than $1 million. If the litigation is settled within 60 days of filing, contingency fees are capped at 1/3 the settlement. This rises to 40% after 60 days or judgment. If the amount is over 1 million, then the cap is lowered to 30% of the jury award.
Most other cases will require a retainer amount, which will be billed for services rendered by the Wyoming lawyer. Ensure you know how the account will be billed and for what amounts. Failure to do so will surely lead to a misunderstanding and possible over billing.
Most typical arrangements do not include court costs, which are also paid by the client. However, these fees, such as the fees for filing the case, are a fixed amount. The court costs vary by the type of court and the type of legal matter. For instance, there are specific federal fees to file for bankruptcy, which are paid to the federal court.
What are questions to ask Wyoming lawyers?
Have you been disciplined by the Wyoming State Bar?
How long have you been practicing law in Wyoming?
Are there Wyoming laws that affect the outcome or procedures related to my case?
What are the fees for incoming phone calls and emails?
Who do I contact with questions about this case?
How will I be notified of court dates and important events?
Can this case be settled without going to trial?
Do you have a strategy for cases such as mine?
Comments
comments