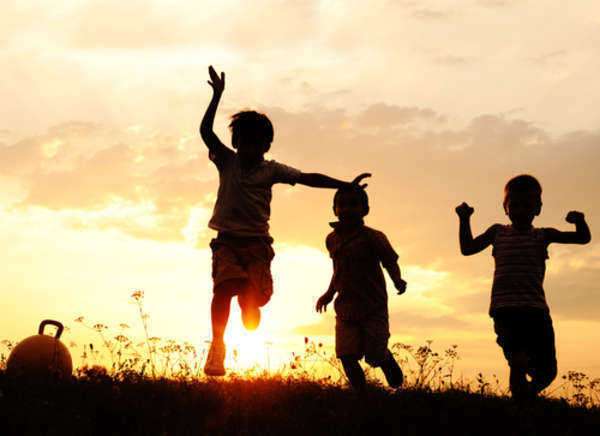 Most custodial parents will require child support to ensure that the child enjoys the standard of living they deserve and the benefits they would receive in a household where both parents contribute to the financial welfare of the child. In circumstances where the non-custodial parent is not automatically compelled, either through personal responsibility or the law, to pay child support, a child support lawyer can assist you in securing a child support arrangement that provides for essential expenses such as daycare and health insurance.
What to tell your lawyer
You will need to discuss with the child support lawyer and prior arrangements you have with the non-custodial parent. The payment of child support will be contingent on the custodial parent abiding by the terms of the child support agreements, including visitation rights and provisions on how the child support is spent. If suing for the non-payment of child support, you will have to show that you have abided by the terms of the child support arrangement to the best of your ability. States will have child support enforcement units that will take actions against the deadbeat parent and their property, should they fail to meet child support obligations.
If you are suing to set up a child support arrangement, you will have to bring personal finance information, such as the costs of medical insurance and raising the children. Every state has a slightly different formula for calculating the child support burden and a calculator can be used to estimate this, with respect to the existing contributions of both parents to the child. The judge will have the final say on the extent of the child support burden, but the child support lawyer can help you arrive at an estimated guideline.
Preparing for an appointment
Bring all evidence related to the case. This includes information pertaining to a divorce, if applicable, and documents that establish the paternity of the non-custodial parent. You will need to provide personal finance information for you and the on-custodial parent, if possible. This will help the child support lawyer estimate how much you should be receiving in child support. Most states have provisions to request child support adjustments, if such adjustments are not carried out automatically by the state authority.
Be sure to ask questions when you do not understand anything the lawyer has said especially on the procedural matters of the case. It is the duty of the lawyer to make clients to understand the case and help to thoroughly explain the process.
Where to look for a lawyer
You may use this website to find a child support lawyer. To do so, use the search box on top of all pages. You may also compare lawyers and ask free questions by clicking Find Lawyers on top of the page.
State and local bar association directories will be your best resource to find a reliable child support lawyer. These child support lawyers will be subject to stringent codes of professional and ethical conduct, ensuring that you have quality legal representation.
Do I need a specialist?
You may need a specialist. Any child support lawyer may work on all facets of child support law or specialize in a few areas of the law. Some may focus exclusively on one practice of the law, such as adoption lawyers. Expand your search to lawyers that deal with your specific child support law matter in addition to general practice family lawyers.
Evaluating Experience & Education
Never use advertising as a benchmark for determining the effectiveness of a reliable child support lawyer. Factors such as demeanor, professionalism and experience will always be better indicators of the child support lawyer you should hire.
Professionalism is an important factor when choosing a child support lawyer. This will involve conduct with the client, such as ensuring free and open communication, as well as conduct in the courtroom, respecting tradition and decorum. Be aware of lawyers that routinely denigrate other lawyers and judges as this is an indicator of a lawyer with poor professional relationships, which may be detrimental to your case.
The best child support lawyer will be objective and offer a critical evaluation of the case you intend to make. Any lawyer that readily agrees with you and makes unreasonable promises about the outcome of your legal action will be reason for suspicion.
In many states where Bar Association membership is mandatory, all lawyers disciplined for unprofessional behavior are listed, to inform the public of wrongdoing. In other states, such as Illinois, an independent disciplinary branch of the State Supreme Court will have disciplinary and licensing authority over child support lawyers. This ensures that you will be secure in your choice and will have means of recourse, such as fee dispute resolution, if you have an issue with your child support lawyer.
Rates, Fees & Retainers
Depending on your legal issues, you may be able to pay a flat rate and avoid excessive legal fees. You will pay flat fees for document review/preparation as well as some mediated services, such as divorce settlements. Since all divorce court proceedings are public record, so couples seeking privacy or wanting to spare their children from a public family court proceeding may opt for this option.
Hourly fees will be assessed for the use of the child support lawyer's time, unless otherwise noted. This and associated flat fees for lawyer services may be billed to a retainer account. A retainer is a trust account set up between you and your lawyer. This account is refilled by the client and routinely billed by the child support lawyer.
Interviewing your child support lawyer
The following questions are important when interviewing your lawyer. These questions differ based on the case you need the child support lawyer to handle.
Do you expect to exceed the retainer fee?
How is child support calculated in this state?
Is the non-custodial parent obligated to provide insurance for the child?
What fees do I pay for retaining services?
Can I have that in writing?
Can I contact you directly if there is a problem?
Can you allow me to examine your credentials?
If you cannot handle my case, can you refer me to a lawyer that can?
Free child support lawyers may be available to parents that cannot afford a regular lawyer to battle on their behalf for custody or an adjustment of child support payments. Additionally, even non-emancipated minors may file petition for child support from non-custodial parents. Although this filing is usually taken care of by social services, free child support lawyers can be of assistance, with their payment in the form of recovering legal fees from the other party. For all other cases, spouses seeking child support or contesting a child support petition will find the use of free child support lawyers useful. They must be able to prove to the service that they cannot afford a lawyer under normal circumstances and that the burned placed by too much or too little child support requires them to seek the help of free child support lawyers.
It is never too soon to hire a child support lawyer for the arrearage in child support payments. Failure to pay child support can result in a criminal conviction for some people who continue to shirk their responsibility.
A child support lawyer usually needs to attain a judgment from the court in the form of a court order in order to collect child support. This can mean garnishing the wages of the person who is supposed to be paying child support as well as attaching a lien to assets that they hold. The child support lawyers are aware of all of the aspects of this law as well as how to obtain a judgment for child support.