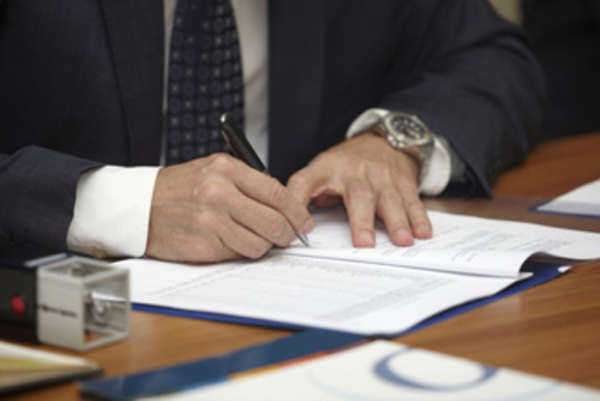 The Role of a Civil Lawyer:
Civil law relates to the relationships of contracts and exchanges between private parties (transactions between individuals, businesses and businesses and individuals) and situations that involve personal injury or the exchange of relatively dollar amounts.
Civil law is a broad category of the legal framework. Common areas of civil law include: property transactions, disputes between tenants and landlords, marriage, divorce, warranties, personal injury claims and medical malpractice suits.
Any case that seeks a monetary compensation (under an amount determined by a local government) is civil in nature—typically these sums range from $5,000 to $10,000. In addition to the cap on the settlement, a civil court will only hear cases revolving around civil law—if the accused party is charged with a felony, the case will be brought to trial in a criminal setting.
Civil law encompasses all facets of law that is not defined as criminal. The field of civil law is categorized into two branches: contract law and tort law. All civil cases are litigated in the civil court system; these trials are referred to as law suits and the end result is typically rendered through the delivery of financial compensation.
If you are engaged in a civil law suit you may need to hire a civil lawyer. The inclusion of civil lawyers will depend on the intricacies of your case. Cases that are simplistic in nature (those that deal with relatively small sums and transparent liability issues) typically do not require the hiring of a civil lawyer. However, cases where negligence or a determination of fault is enshrouded in complex legality issues will require the hiring of a civil lawyer.
In addition to litigating for claimants, civil lawyers also represent defendants in civil matters. In this setting, the civil lawyer will defend accusations regarding the party's alleged negligent or reckless behavior. The goal of a defense civil lawyer is to have the case thrown-out and the settlement ruled fruitless. In cases where a monetary settlement is not sought, the defense civil lawyer attempts to have his or client's charge mitigated or dropped altogether.
When deciding on hiring a civil lawyer, you must observe the variables of the case. Is my case complex? Does my expected settlement outweigh my court fees? Would hiring a civil lawyer increase my odds of winning or getting my case? In summation, to gauge the worthiness of a civil lawyer, you must construct a cost-benefit analysis that will weigh the cost of hiring legal aid versus the expected benefit of legal help. Because the branch of civil law encompasses a slew of legal issues and situations, the need to include a civil lawyer will differentiate on a case by case circumstance. That being said, if you are a party to a lawsuit, and are in a healthy financial state, you should hire a qualified civil lawyer to represent you.
Should I hire a Specialist?
Because of the depth of civil law, a claimant or defendant in a lawsuit has the opportunity to hire a civil lawyer who possesses expertise in a specific subset of the scope. Therefore, it is essential to hire a civil law specialist to match the intricacies of your case; it is disadvantageous to hire a civil lawyer who specializes in property law when your case involves a car accident and a personal injury matter.
Finding the right Civil Lawyer:
Due to the vastness of the field, the search for civil lawyers is paramount. Before you begin your search, acknowledge what sub-section of civil law your case includes. For example, if your case is a dispute revolving around personal injury, you should search for personal injury lawyers in your area. If your case is a dispute involving contracts, you should search for contract lawyers in your area.
When you reveal the specialty of law your case covers, you should search the Internet for civil lawyers in your area. The majority of civil law firms employ civil lawyers of all specialties; additionally, a civil lawyer may concentrate on a number of fields within civil law.
Civil lawyers, in all fields, will be listed on the Internet, through their respective law firm's web page. By performing Internet searches you can evaluate the specialized civil lawyers in your area. Once you locate these legal professionals, you must perform due diligence to see if they are reputable and effective. To conduct preliminary research, heed the advice of friends and family who have been involved in lawsuits. Also, scour internet forums and review sites to observe how a particular civil lawyer dealt with his or her clients in the past.
What Should I look for in my Civil Lawyer?
When your search is narrowed to a few specialized civil lawyers, schedule preliminary meetings or consultations with these individuals; the majority of civil lawyers will offer free consultations. These preliminary meetings serve as the foundation of the legal relationship and are the basis for the lawyer's undertaking. Since civil lawyers operate under contingency schedules, they will only represent clients with a legitimate case.
In addition to gauging the likelihood of securing a settlement, a consultation will allow you to observe the civil lawyer's personality, his staff and his experience.
To properly evaluate the civil lawyer's personality, you should take note of the individual's mannerisms and communication abilities. Because your case and the desired settlement is important, you must feel comfortable with your civil lawyer. To develop a sound case and to subsequently prove negligence or recklessness, your civil lawyer must know all the intricacies associated with the case. To capture this information, the civil lawyer must be attentive, affable and diligent.
Education or Experience?
When looking for the right civil lawyer, you must evaluate the individual's experience. An experienced civil lawyer is desirable because it denotes prestige and reputability. Experience is the most important measurable when choosing a civil lawyer. The more experienced the legal professional is, the better suited he will be to expedite the legal process.
Education is also an important factor when choosing between civil lawyers. However, you should not be infatuated with a representative's educational background. Scholastic achievements do not necessarily yield effective litigation; a civil lawyer's educational background is not elastic to the individual's ability to determine negligence and subsequently secure a settlement.
Civil Lawyers and their Fee Schedules:
The majority of civil lawyers operate under a contingency platform. This pay schedule awards civil lawyer's a percentage of a settlement, if and only if, one is secured. As a result, a civil lawyer will not get paid if you do not win your case.
The percentage of the settlement attained by the civil lawyer will differentiate based on the individual representative. Certain variables, such as the individual's experience and the amount of the desired settlement, will alter these percentages—the more experienced or reputable the legal help is, the larger percentage they will charge.
Questions you should ask your Civil Lawyer:
The following represent some questions you might want to ask your civil lawyer during the consultation phase:
• Can the lawyer provide me with references from previous clients?
• How long has the individual been practicing law?
• How has the civil lawyer handled similar cases?
• What type of fee arrangement does the civil lawyer require? Are these fees negotiable?
• Where is the lawyer licensed to practice? Has he or she been investigated or disciplined by any state licensing authority?
• Will the Lawyer handle the case exclusively, or will work be delegated to his team?
Civil Rights Lawyer:
The United States Constitution awards every American citizen certain liberties and personal rights. Among these rights are the freedoms of religion, speech, assembly, due process, protection against unreasonable searches and seizures, and the ability to petition the government. If these rights have been infringed upon by a government agency, an entity, or individual, you have the ability to file a claim in a civil or federal court system.
In order to file a claim for infringement, you need to hire a civil rights lawyer. Civil rights lawyers are necessary because these cases do not involve violence, injuries or tangible investigations. A civil rights lawyer will typically not take cases that do not result in any real damages or actual monetary loss. If you are simply embarrassed or offended without any lasting psychological impact, a civil rights lawyer will most likely not defend you.
If a government agency is involved in your claim civil rights lawyers will evaluate a number of considerations. For example, you must show evidence of a discriminatory action or motive—were your rights interfered with because of your physical traits or personal characteristics? When investigating these claims, civil rights lawyers will need to secure proof that there has been a pattern of unfairness against other individuals who share similar protected characteristics as you.
A Civil Rights Lawyer is an attorney, barred by the state or in a federal district, which specializes in the area of discrimination law. The topic of civil rights is very broad and when seeking a Civil Rights Lawyer it is important to retain one that is experienced in that specific type of discrimination. Civil Rights Lawyers handle cases where there is discrimination based on age, gender, sexual orientation, ethnicity and even genetic makeup.
Civil Rights Lawyers should be, at the very least, competent in the numerous statutes that have been enacted by the state and federal governments pertaining to civil rights and discrimination. In total there are more than 23 federal statutes prohibiting discrimination in areas ranging from employment to airline travel.
In most cases it will be required that an individual file a civil rights complaint with either the state or federal government before one may institute a civil suit for discrimination. The state and federal governments have their own Civil Right Lawyers to prosecute discrimination by individuals and both private and public entities.
Once a state, or federal, action has been filed the discriminated individual may file a complaint for civil action against a discriminatory body. One has the option of filing in either a state or federal court, or both, and the Civil Right Lawyer will know the best avenue that litigation should take.
If an individual has been discriminated against in one form or another it is important to retain a Civil Right Lawyer. Civil rights take many forms and a policy that does not seem discriminatory on its face may be so in effect. A Civil Rights Lawyer will have the knowledge and experience to uncover the truth about a certain policy. For example, a restaurant may portray itself as being non-discriminatory but the fact that it does not have a women's bathroom may, in effect, be a showing of gender discrimination.
Civil Rights Lawyers also handle matters including hate crimes, immigrant worker exploitation, unfair housing practices, healthcare access, credit discrimination and disability accessibility. The compensation that one can expect from retaining a Civil Rights Lawyer in a civil action for discrimination can include monetary compensation, medical and mental health compensation, funeral costs, lost wages and; most importantly, the end of discriminatory practices.
Lawyers committee for Civil Rights
The Lawyers Committee for Civil Rights under the Law is a non-profit organization that was created by President John Kennedy in 1963 with the intent of spreading the policies of civil rights into the legal system.
The Lawyers Committee for Civil Rights under the Law has its origins in the University of Alabama incident where Governor George Wallace refused entry to the University by African Americans, despite a Supreme Court judgment requiring it. Two attorneys, outraged by the lack of condemnation by members of the bar issued a statement along with 53 other attorneys condemning the action and demanding that the law be respected.
Since then the Lawyers Committee for Civil Rights under the Law has become a full fledged pro bono organization with offices throughout the country. The Lawyers Committee for Civil Rights under the Law has been involved in many important legal battles and legislative action upholding civil rights both in the United States and abroad. The Lawyers Committee for Civil Rights Under the law has been a major factor in the institution of bussing in public schools, the federal policy of not funding private schools that discriminate, and is an important reason for the solvency of the NAACP.
Civil Claims Lawyer
A Civil Law Lawyer is an attorney, barred by the state that practices in all areas of law that do not involve criminal defense or prosecution. Civil law is broken up into two main categories: contract law and tort law. A Civil Law Lawyer who specializes in contract disputes will be employed by businesses and individuals in private suits between two or more entities when the case involves the enforcement of contracts. The range of topics that a contracts Civil Law Lawyer will be involved in range from breach of contract, breach of warranty, breach of merchantability and other aspects of contract law. Often times contracts Civil Law Lawyer will be a party to negotiations in the contract process including the creation of contracts between businesses for the exchange of goods and services as well as employment contracts.
Civil Suit Lawyers can also focus their practice on tort law. Tort law encompasses situations where an individual; through intent, negligence, recklessness, injures another individual. When that happens a Civil Suit Lawyer practicing in tort law will be necessary to either defend an individual in a lawsuit or litigate on behalf of a plaintiff. Civil Suit Lawyers also represent insurance companies in suits involving injury involving workers compensation, automobile accidents, malpractice, and other situations where an insurance company must pay for damage to property or person involving insured individuals or companies.
Civil Claim Lawyers also handle many other matters outside of contracts and torts. A Civil Claims Lawyer should be retained whenever seeking to create testamentary documents including wills, trusts, powers of attorney, etc. A Civil Claim Lawyer may also practice in the area of tax law which involves the disposition of assets to best avoid tax liability.
Civil Claims Lawyers can be expensive but depending on the matter it could be well worth it to retain counsel. Many injuries require expensive medical treatment and damage to the financial well being of an individual. On the same note, a contract dispute can result in the loss of substantial business, and in some cases, the dissolution of a company. A Civil Claims Lawyer will be important in any of these matters to ensure that litigation does not result in permanent damage to the individual or entity.
If you have a civil case, then you need to use civil lawyers who are used to this sort of litigation. A civil matter is usually a lawsuit and will require a civil lawyer who understands how to file a lawsuit as well as how to see it through. Not all types of lawyers do this sort of work, so you have to make sure that when you are initiating a civil lawsuit, that you get a civil lawyer who can represent you. Some instances when you will need civil lawyers include someone not paying you for a job that you completed for them or not paying you for other types of money. You will have to pay civil lawyers to help you when you are starting a lawsuit in this case.
Libel cases as well as defamation of character suits are both civil lawsuits and require the help of civil lawyers. In many cases, these can settle before they go to court. If you are looking to start a civil suit against someone for a variety of different reasons, including the fact that they did damage to you in some way, then you are better off to hire civil lawyers who can at least advise you how to go about filing the complaint. In most cases, a civil lawyer will be able to file the complaint and then have the party in the suit served for you as well as see the suit through until it goes to trial or settles, whatever the matter may be.