Guide to Finding Arizona Injury Lawyer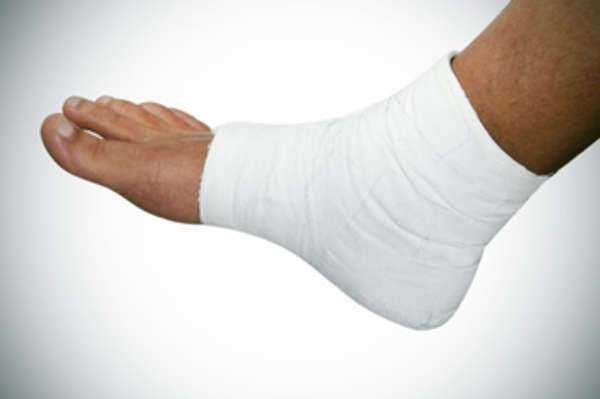 Injury law is a broad legal concept that covers litigation for a number of civil wrongs including accidents, malpractice and product liability. In addition to some caps on damages in injury cases, there are some limitations in Arizona that you should be aware of. An Arizona injury lawyer will be able to explain these distinctions and help you reach a favorable settlement or jury award.
How does tort reform affect my injury case?
Arizona is a state with joint liability. This means that there may be multiple defendants and each are responsibility for a proportion of the damages inflicted on the defendant. In some cases, one or more of the defendants may escape liability if the extent of their liability cannot be proven in court. There is also the comparative fault distinction, which makes the fault of the victim a factor in the final jury award. This award can be adjusted by a percentage of the victim's fault and negligence in the accident.
A special aspect of Arizona tort reform increased the standards for expert witnesses in injury trials, preventing less than qualified testimony in injury cases from swaying the jury. Personal injury claims dropped significantly after this law passed, reflecting a decreased in supposedly frivolous lawsuits.
What should I do before meeting an attorney?
You will need to provide documentation of the accident, injury or defect. This may be complicated if you do not already know the responsible party. Product liability cases may be complicated as changing laws due to the tort reform movement may exempt retailers from being sued for selling defective products. You will need to discuss the latest developments in product liability law with your Arizona injury lawyer.
Accident cases will need documentation for the police as well as medical records. If the insurance company is withholding benefits, you will need to provide a copy of your policy. Err on the side of caution and bring all evidence that may have a bearing on the case, however minor it may seem. The most important aspect of an injury case is proving liability and you will need to provide enough evidence to show liability beyond a shadow of doubt to ensure the best possible outcome.
You will need to present evidence that proves that not only is the other party liable, but the right to sue has not been waived through an existing contract. If you or someone that is now deceased knowingly signs a release exempting the party from liability, there is very little that can be done. You should still at least consult with an Arizona Injury lawyer before considering all avenues of legal reproach closed.
How can an Arizona injury lawyer help my case?
The Arizona injury lawyer can help determine if your claim is legitimate and build a case to collect damages from the liable person or organization. Proving liability is the most important factor in an injury case, as this is instrumental to proving negligence and a violation of the duty or standard of care that would be expected of a reasonable person.
The Arizona statute of limitations for all personal injury cases is two years and the Arizona injury lawyer is instrumental in helping organize the case in a short period of time, especially if you were not planning legal action immediately after the injury occurred.
Other statutes of limitations in Arizona include two years for medical malpractice or products liability injury and one year for intentional injuries.
Where to look for an attorney
The State Bar of Arizona is a mandatory membership organization and the disciplinary records of all Arizona injury lawyers are posted for review by the public. The State Bar maintains a "Find a Lawyer" service, which will help you find an Arizona injury lawyer near you. All Arizona injury lawyers will be held to the professional and ethical standards of this organization.
There are additional lawyer referral services in Maricopa and Pima Counties that will help you find an Arizona injury lawyer in those specific areas.
You may also use this website to find an Arizona injury lawyer, by using the Find Attorneys function at the top of the page.
Evaluating your Arizona injury lawyer
Outlandish and excessive claims tend to be endemic to personal injury lawyers. You will want an Arizona injury lawyer that is honest, refrains from promising lucrative payments and will offer an objective evaluation of your case. If the Arizona injury lawyer fails to be objective, this will compromise your case. You will want a lawyer that is honest with you, rather than blindly agreeing with your claims.
Have a strategy before agreeing to meet to settle with the other party or take them to trial. Your lawyer may wish to avoid trial and achieve the best result through negotiation or the lawyer may prefer to have the case go before a jury.
Communication is very important in civil cases. Ensure you understand how you may contact your lawyer if you have any concerns and if it will cost you in time-based or flat fees. Some lawyers will charge fees for email and phone contact, which can be a significant barrier in a client-attorney relationship. Difficulty in communicating with your Arizona injury lawyer is enough reason to consider another lawyer that will give your case adequate attention.
Relevant fees and arrangements
The typical fee arrangement for injury cases are contingency fees. Contingency fees are only collected if damages are won, which reduces the legal costs of the plaintiffs significantly. The client will only have to pay the relevant court fees. Some lawyers will accept a lower contingency if the case is settled out of court, as this will save the lawyer time and provides flexibility for the Arizona injury lawyer to pursue the needs of other clients. Be aware of lawyers that seek to settle exclusively out of court and readily accept lowball offers, thus getting a quick payday while leaving you with a settlement far below what your claim deserves.
Before you come to an arrangement with an Arizona injury lawyer, you may be billed for hourly fees for use of the lawyer's time beyond the initial consultation.
Interviewing your attorney
The following questions are important when interviewing your attorney:
Do our existing agreements with the other party prevent us from filing suit against the other party?
Can you review our agreements with the other party?
What percentage contingency will you collect and is that percentage higher if we collect damages in excess of a certain threshold?
Do you accept a lower contingency if we settle out of court?
Can I contact you directly if there is a problem?
Can you allow me to examine your credentials?
What is your experience with my circumstances?
If you cannot handle my case, can you refer me to a lawyer that can?
Comments
comments